Planning a barrier-free bathroom This is how it's done
Our requirements of a bathroom change as we get older, with illness or after an accident. Taking accessibility into account during planning saves time and money later on. Our checklist will help you plan a barrier-free bathroom, also suitable for the elderly, that meets modern design requirements.
What is a barrier-free bathroom?
Having a barrier-free bathroom is all about avoiding obstacles. Barrier-free bathrooms are age-appropriate, wheelchair-accessible or adapted for the less-abled. They allow people with limited mobility to continue to take care of their own personal hygiene independently. Barrier-free bathroom design thus ensures more independence and increases the quality of life.
Sufficient space and freedom of movement, good lighting conditions and anti-slip flooring are important prerequisites for age-appropriate bathrooms. When it comes to sanitary installations, walk-in showers, wheelchair-accessible washbasins and height-adjustable, wall-hung toilets are both convenient and safe.
Checklist for barrier-free bathrooms: take the following points into consideration
Added value to you Get inspiration for your new bathroom
Inspiration tool

Discover ideas and functions in the modern bathroom and choose what you like and what is important to you. In just a few steps, you can bring together the elements of your dream bathroom.
Contact us

If you have any questions, simply fill out the contact form.
Newsletter

Our newsletter will provide you with insights and tips on how your bathroom can simplify your day-to-day life.
Always staying up to date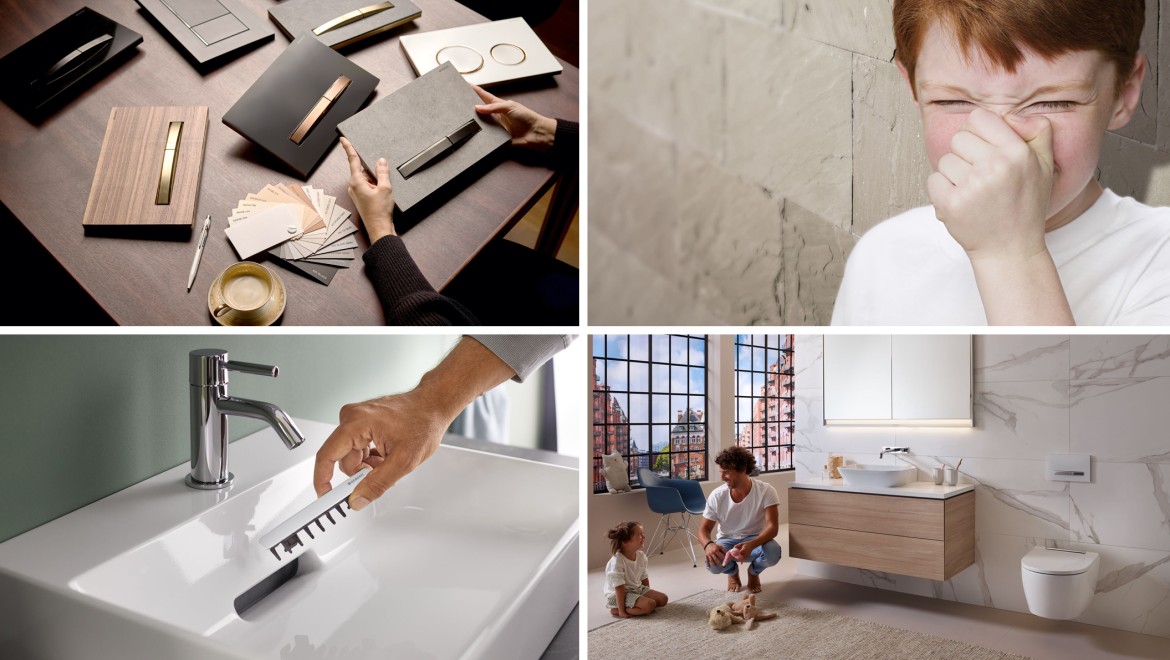 Subscribe to our newsletter and don't miss out on any news, events or tips for the bathroom. Stay up to date with the latest products, important dates for your calendar and more information on cleanliness, optimisation of space, comfort, design, user-friendliness and accessibility in the bathroom.
Which bathroom is the right one for you?