5 reasons to go wall-hung
Discover more with Wall-hung
Architects and Designers are ever increasingly opting for wall-hung toilet and wall-hung furniture solutions when it comes to workplace, hotel and even residential washroom design. We outline five reasons why you should go wall-hung in your next project.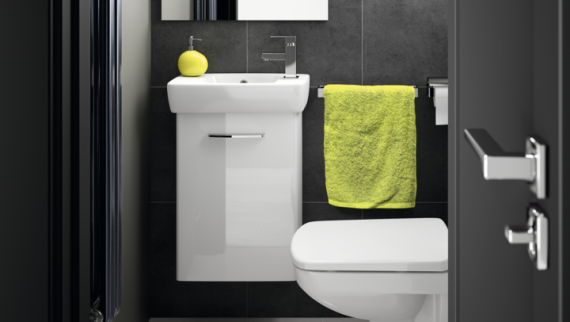 NO. 1 space saving & Maximisation
Attached to the wall - resulting in zero contact with the floor, wall-hung bathroom ceramics and wall-hung furniture have concealed cisterns and installation frames hidden behind the wall resulting in a reduced outward projection. Streamlining the aesthetic of the bathroom as well as delivering acoustic benefits – by opting for a wall-hung toilet or wall-hung furniture you will eliminate the clutter of conventional toilets which take up floor area and create the illusion of a more spacious bathroom.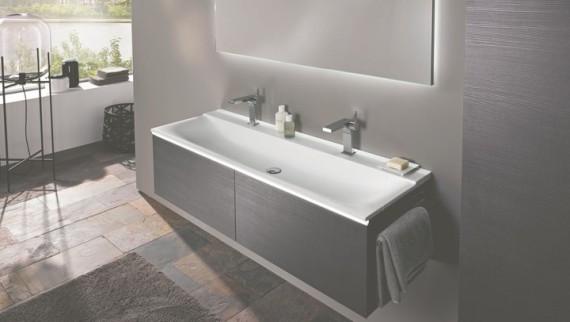 NO.2 Hygiene
Unlike close-coupled and back-to-wall toilet options, wall-hung solutions expose a greater cleanable surface area as there is no pedestal, cistern or exposed pipework leaving little space for germs or dust to accumulate. This make wall-hung toilets the ideal choice for hotel lobby washrooms and workplaces.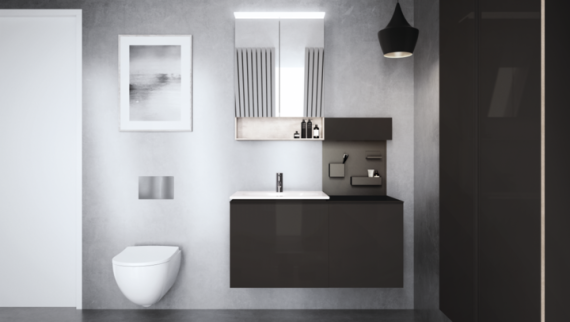 NO.3 Strength & Durability
Geberit wall-hung toilet and furniture options are built to last. Contrary to popular belief, wall-hung solutions can withstand a weight of up to 400kg - which is the equivalent of a full grown polar bear. Once installed, Geberit wall-hung solutions have been cleverly designed for maintenance as the cistern can be easily accessed by simply removing the flush plate, ensuring hassle-free specification.
NO.4 Aesthetic enhancement
If you are looking to create a sleek and sophisticated design, specifying a wall-hung toilet or furniture will provide a modern yet functional washroom solution. Wall-hung toilets come in a comprehensive range of styles from rounded to square – with options for every project type and budget.
NO.5 Reduced sanitary sound
Opting for wall-hung toilet solution is a sure-fired way to reduced sanitary sound in any washroom. Raising the toilet off the ground stops noise travelling directly from the toilet pan to the floor.