Sustainable Product Solutions at Geberit THINKING FOR THE LONG TERM IS THE KEY OF INNOVATION.
AQUACLEAN SELA SUSTAINED EFFECT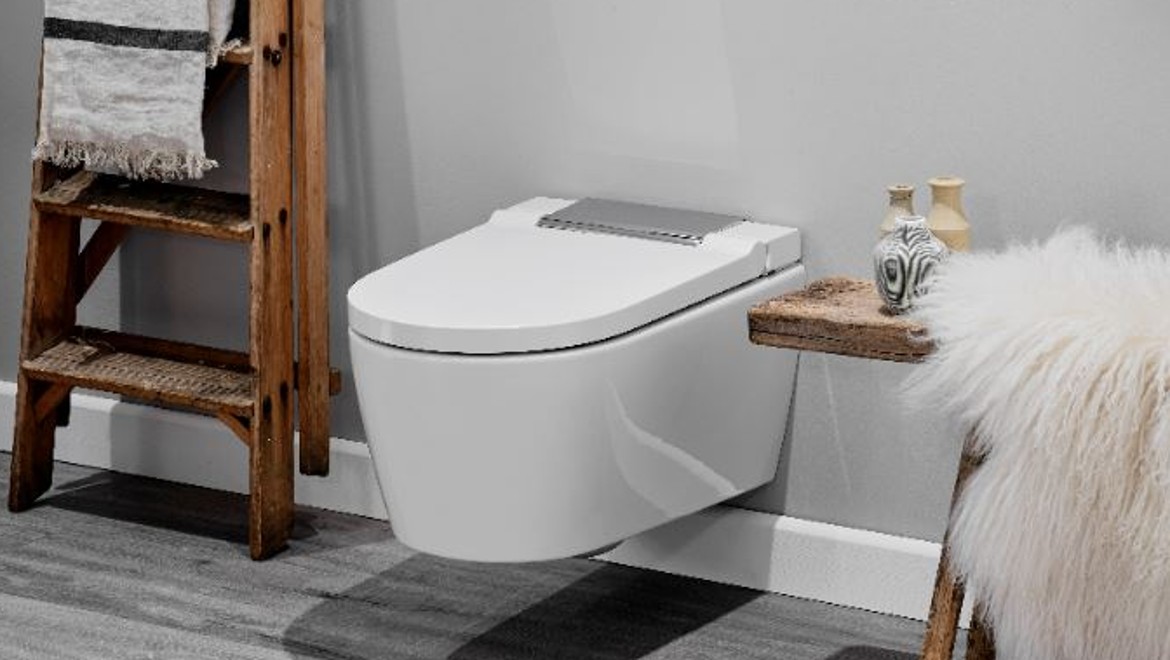 A shower toilet requires an electric impulse and an additional quantity of water in order for the spray functionality to be triggered. Despite these additional water and energy requirements, Geberit AquaClean shower toilets have a favourable ecobalance.
Taking into consideration the use of toilet paper, they perform identically to conventional toilets. The AquaClean Sela, for example,owes its good ecobalance to recent developments such as the WhirlSpray shower technology, the TurboFlush flush technology and the ability to operate the heating function only when it is required.
Dynamic Urinal Flush Systems Suits every need
Geberit urinal systems incorporate a water-saving dynamic flush function, making it ideal for heavy footfall washrooms. Flushing time is decreased when user frequency increases – so, for instance, the preset flush time is halved when another user approaches the urinal within one minute after the most recent flushing. Flow rate can also be reduced by changing the duration of the flush. To ensure accuracy, all Geberit's infrared products operate with a proximity flush.
Geberit Tap System The superior Solution to Infra red
Geberit Brenta or Geberit Piave taps can save up 80% of water thanks to the quick-response, two-beam scanning technology. In addition, these systems can operate independently from mains or battery power, further reducing the ecological impact to 50%, when compared to a battery-operated alternative, and 80% when compared to an electrical connection.
SUPERTUBE TECHNOLOGY IMPRESSIVE MATERIAL SAVINGS
A discharge pipe planned using Geberit SuperTube creates space and saves material in high-rise building. Discharge stacks that are installed with the two hydraulically optimised bends and the fitting featuring SuperTube technology enable smaller pipe dimensions to be used.
At the same time, no ventilation pipes are required. This means narrower pipe shafts can be used. In one specific case involving a high-rise building it was possible to reduce the number of discharge stacks from an original four to two.This is equivalent to a roughly 40% reduction in raw materials.
FLUSH VALVE A NEW LEASE OF LIFE FOR ABS
The new Geberit flush valve is made of 50% recycled material, namely ABS (acrylonitrile-butadienestyrene) that has been recovered from electronic scrap.The ABS is ground, regranulated and then shaped into the desired form via injection moulding, just like new material. Only the anthracite grey colour of the plastic reveals its origin, meaning it cannot be used on visible products. However, this is not a problem when it comes to flush valves.
There are absolutely no sacrifices in quality or functionality when using the recycled material –quite the opposite, in fact. The flush valve is the result of a development project in which – in addition to the use of recycled material – it was possible to achieve a 30% improvement in flush performance compared to its predecessor.
As the following figures demonstrate, the savings in resources are substantial: 12% less plasticis required, with 80% less energy needed to produce the recycled material compared to new material.
ENERGY-RETAINING VALVE A TOP ENERGY-SAVING SOLUTION
Energy-saving building is virtually par for the course these days. Yet, the last piece of the puzzle when it comes to saving energy is the open ventilation for the discharge stack on the roof. The solution has now been found in the Geberit energy-retaining valve.It opens only when pressure compensation is required.
This means that up to 500 kWh can be saved per year in a multistorey building through the installation of an energy-retaining valve – which corresponds to around 50 litres of heating oil.