Shaping the future of the bathroom…
Changing Bathrooms...
As we face post-lockdown life, what might the future look like for UK bathroom design? Here, Sophie Weston, channel marketing manager at Geberit, discusses what the 'new normal' bathroom could be - and how existing product design and innovation can help shape the future for housebuilders and developers.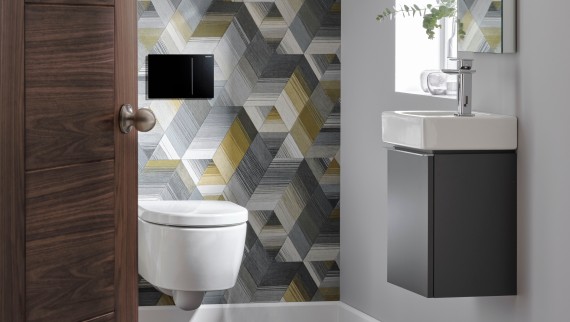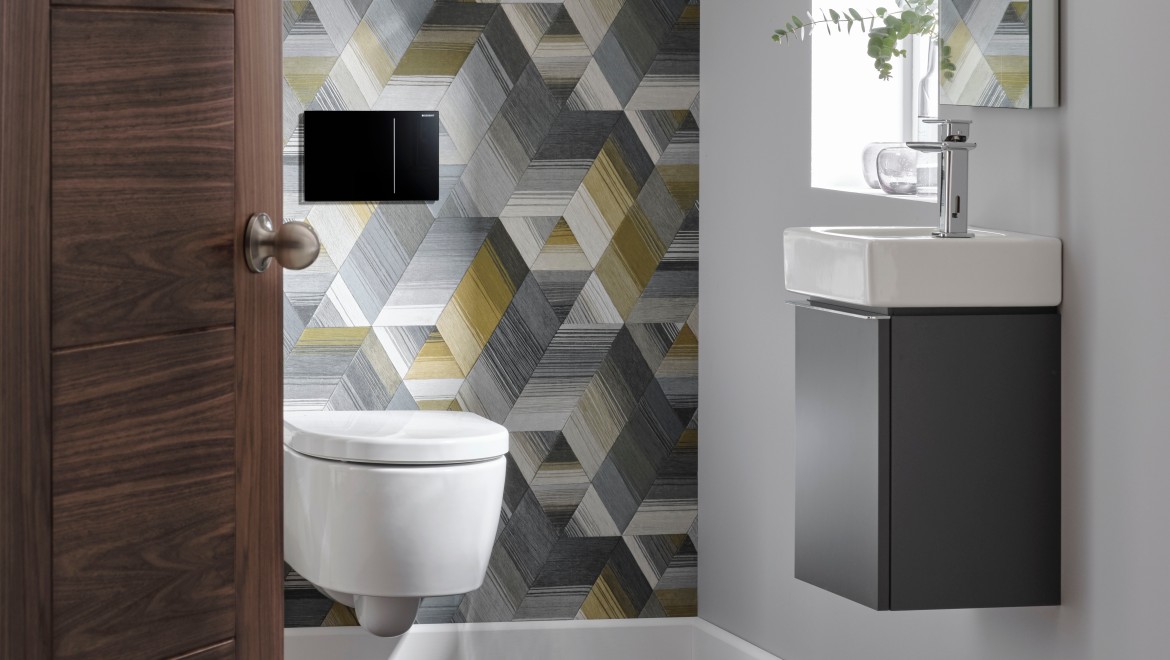 A new normal?
The term 'unprecedented' has been used a lot in recent months but the outbreak of Covid-19, and what its legacy could be, really is like nothing else. It goes without saying that homebuyers have been preparing to adjust to a new world - and one where hygiene is now front of mind as soon as they step outside their front door. One recent study undertaken during the pandemic's peak found that some 80% of consumers are expecting to change the way they engage with publicly available technology.
But how might your buyers anticipate a change in their prospective home, and with our homes such a safe haven for many over these tumultuous last few months? We've already seen a huge shift in consumer behaviour – at the start of the outbreak, for example, Amazon reported that searches for touchless products increased by up to 2,000%.
So, are we set to see a 'new normal' in bathroom design?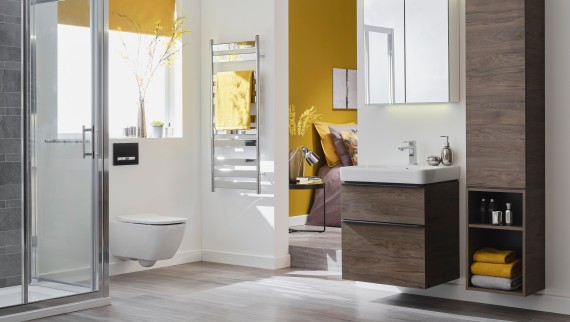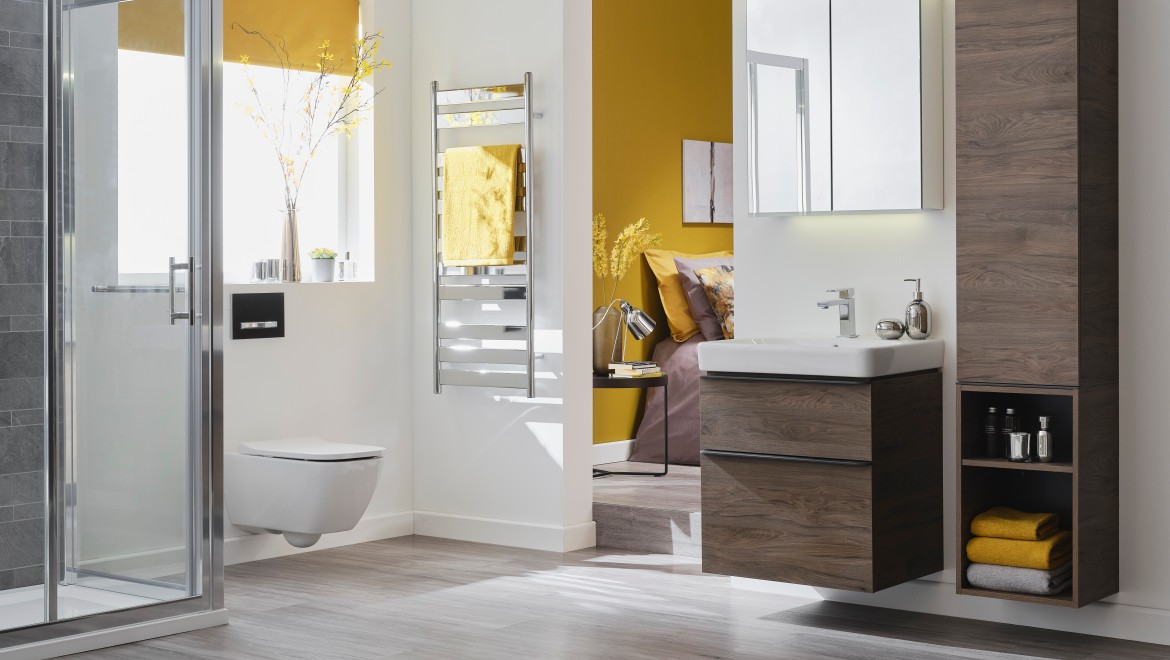 Importance of the washroom space
It's worth touching briefly upon the history of the bathroom and its evolution alongside disease prevention to put the significance of the space in a little more context. Today's bathrooms developed alongside the 1950's cholera epidemic, the 1918 Spanish flu pandemic and tuberculosis outbreaks. Back then, wallpaper, floorings and finishes were all designed to minimise the spread of bacteria and to promote health and hygiene; the need for bathrooms to be easily cleaned was a crucial consideration.
In later years, when antibiotics and hygiene standards improved, the emphasis shifted from disease prevention in the bathroom. Bathrooms evolved into more sensory spaces, with trends like textured bathrooms in the 70s and into the 80s where carpets and toilet seat covers were 'stylish' additions in the space. More recent decades have seen the transformation of the bathroom into a sanctuary, with innovations such as bluetooth and infra-red technology developing alongside this.
What will the legacy of Covid-19 be in the next generation of 'new normal' bathrooms?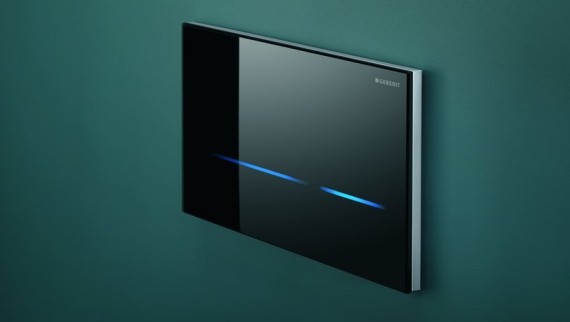 Product innovations
Even before the advent of Covid-19, we were seeing the start of a new frontier in bathroom design. Changing households, such as the rise in multi-generational living, had already helped fuel growth in demand for infra-red products in the bathroom – and this influence should not be underestimated when developers consider future bathroom design. The Office for National Statistics suggests that households with three generations living together had risen from 325,000 in 2001 to 419,000 in 2013[1] and in 2019 it reported a 46% increase in the number of young people aged 20-34 living with their parents.
Manufacturers have, of course, been producing touchless products for many years and it's likely that one of the biggest shifts will be even greater demand for this touchless technology – something we at Geberit are now seeing unprecedented demand for from our customers.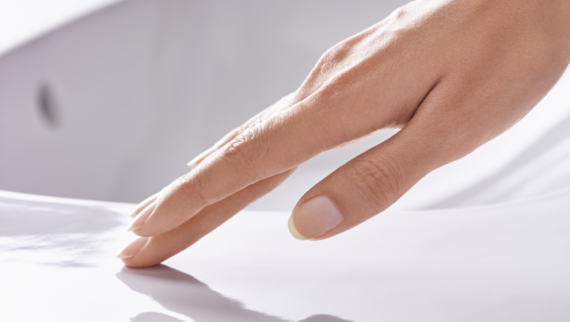 Infra-red wall-mounted taps, for example, such as Geberit's Brenta and Piave products, optimise hand hygiene in washrooms used by non-household members such as guest cloakrooms – a major area where bacteria can spread between households. Likewise, touchless WC flush controls like Geberit's Sigma80 and Sigma10 incorporate innovations such as a sensor that allows the unit to flush as soon as the toilet has been used. Making any guest washroom space touchless wherever possible could soon be a huge consideration for housebuilders and developers.
But it's not just this infra-red technology that can help put hygiene front-of-mind. More simple product developments from manufacturers – for instance, Geberit's KeraTect Glaze - make cleaning easier with a non-porous and smoother surface; such glazes can also help prevent staining of the ceramics and create a high-gloss, effect. Solutions like this not only help maintain high levels of hygiene but also, crucially, really help to enhance the look and feel of the bathroom as a 'clean' space.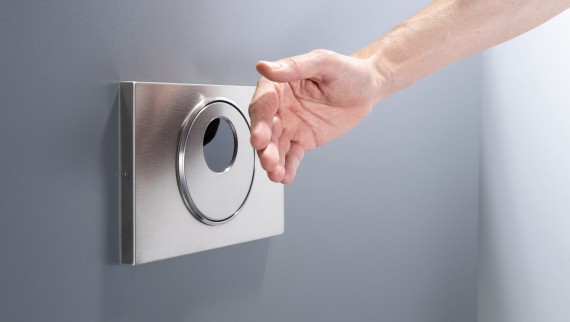 Similarly, developments such as Geberit's Rimfree® ceramic appliances and TurboFlush technology can eliminate tricky corners and hard-to-reach areas around the pan, with removable toilet seats also helping eradicate any hidden areas where dust and bacteria may proliferate.
Another area we're predicting real growth in is wall-hung toilets and sanitaryware. Lifting the toilet from the floor naturally makes maintenance and cleaning much easier; and once again, with no hard to reach areas, dirt and dust accumulation is significantly reduced.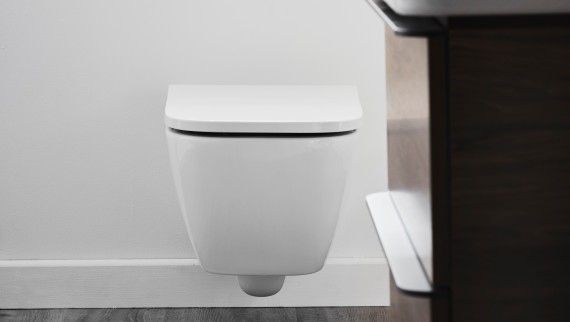 Fresh ideas
At a time when the pandemic has thrust hygiene into the spotlight, the onus is now on manufacturers, together with housebuilders and developers, to work together to find not only hygienically-optimised products, but solutions and designs that also reinforce the perception of a clean space to increase homebuyer confidence.