Changing Workplace Washrooms
What might the future look like for the workplace washroom? …
The 'new normal' for the office washroom
As the country embarks on post-lockdown life and, for many, a return to the office, what might the future look like for the workplace washroom? Here, Sophie Weston, channel marketing manager at Geberit, discusses what the 'new normal' office washroom could be - and how existing product design and innovation can help shape the future of workplace hygiene in this space. The term 'unprecedented' has been used a lot in recent months but the outbreak of Covid-19, and what its legacy could be, really is like nothing else.

Many employees are now preparing to return to work – which means that hygiene anxiety in the workplace and the detrimental effect it could have on employee wellbeing is a natural concern. One recent poll by the Institute of Workplace and Facilities Management (May 2020) found that over a third (34 per cent) of respondents are concerned about getting used to a corporate office culture again after the lockdown. Alongside this, 44 per cent are concerned about appropriate hygiene and cleaning standards being in place.
HOW CAN WE IMPROVE HYGIENE?
So, what are businesses doing in the workplace to put hygiene front-of-mind and build up confidence with employees? Many, for instance, are moving away from hot-desking and returning to fixed desk allocation.
Meanwhile, much has been made of the end of the open-plan office – perhaps no bad thing in light of a study from Harvard which showed that such spaces made staff less inclined to collaborate and previous studies showing they make employees less productive. Consideration is now also being given to surface materials around the workplace. Copper, brass and bronze, for example, boast anti-bacterial properties and offices will, of course, need to consider surfaces that are easy to clean and maintain.
Going touchless
So, what of the work washroom – a potential, and understandable concern, for many returning to the workplace? And what can organisations do to maximise hygiene in the space?
Manufacturers have, of course, been producing touchless products for many years and it's likely that one of the biggest shifts we'll now see will be even greater demand for this touchless technology – something we at Geberit are now seeing unprecedented demand for from our customers. Infra-red wall-mounted taps, for example, such as Geberit's Brenta and Piave products, optimise hand hygiene in heavy footfall washrooms. Likewise, touchless WC and urinal flush controls like Geberit's Sigma80, Sigma10 or Type50 incorporate innovations such as a sensor that allows the unit to flush as soon as the toilet or urinal has been used.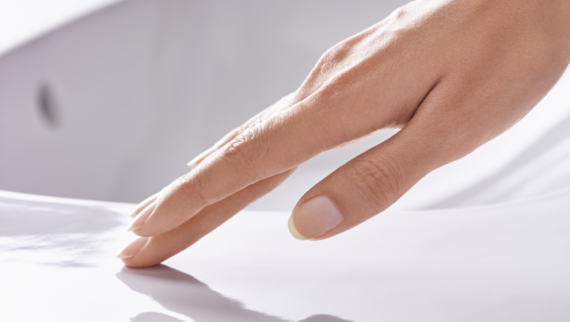 OPTIMIZED HYGIENE
But it's not just this infra-red technology that can help put hygiene front-of-mind. Other product developments from manufacturers – for instance, Geberit's KeraTect Glaze - make cleaning easier with a non-porous and smoother surface; such glazes can also help prevent staining of the ceramics and create a high-gloss, effect. Solutions like this not only help maintain high levels of hygiene but also, crucially, really help to enhance the look and feel of the washroom as a 'clean' space.
Similarly, developments such as Geberit's Rimfree® ceramic appliances and TurboFlush technology can eliminate tricky corners and hard-to-reach areas around the pan, with removable toilet seats also helping eradicate any hidden areas where dust and bacteria may proliferate. Another area we're predicting real growth in is wall-hung toilets and sanitaryware. Lifting the toilet from the floor naturally makes maintenance and cleaning much easier; and once again, with no hard to reach areas, dirt and dust accumulation is significantly reduced.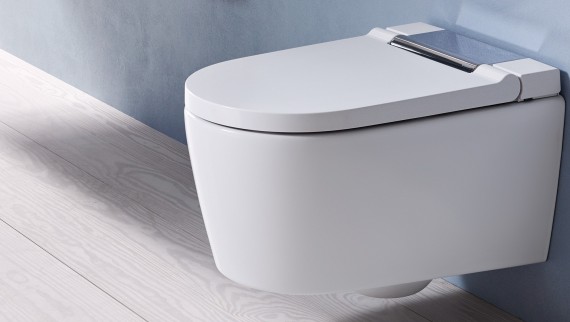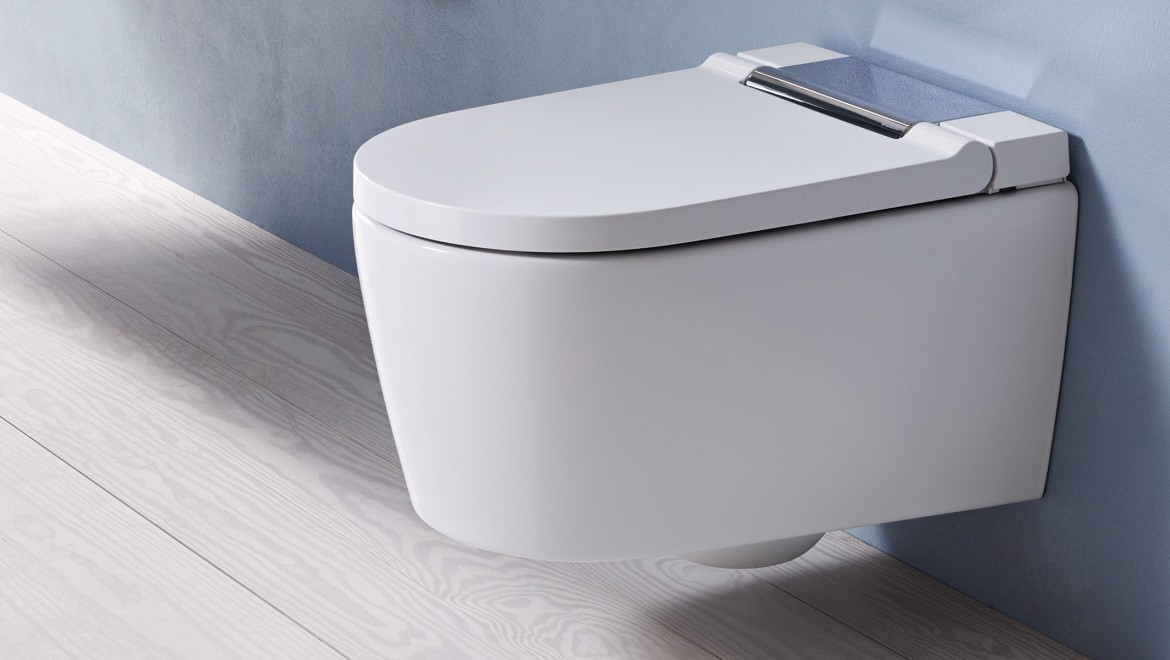 Hygiene in the future?
At a time when the pandemic has thrust hygiene into the spotlight, the onus is now on firms and manufacturers to work together to find not only hygienically-optimised products, but solutions and designs that also reinforce the perception of a clean space. As one US architect observed, what is significant about these periods of disease is that "architects are often inspired to come up with fresh ideas during these moments." And this will need to apply to manufacturers too, as we continue to innovate and work in partnership with architects to help them adapt to these new times.

Get in touch with us today to find out more about how our hygienically-optimised washroom solutions can support your project.