City of Dublin Education and Training Board
Project information
Building: City of Dublin Education and Training Board (CDETB), Finglas Training Centre
Location: Jamestown, Dublin
Project Completion: Ongoing
Geberit Know-How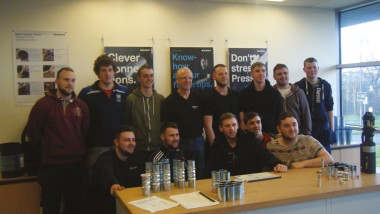 Project overview
Finglas Training Centre provides courses for up to 500+ students, across a range of vocational subjects, including plumbing apprenticeships. State funded, the Finglas Training centre is one of many providers operating under the CDETB in Dublin.
The CDETB's Plumbing Apprenticeship is a 20 week programme covering everything from domestic plumbing and sanitaryware, through to rainwater harvesting and large refrigeration systems for industry.
The Finglas Training Centre is committed to providing students with the opportunity to experience the latest innovations in plumbing technology, so approached Geberit following recommendations from the tutors.