Bathrooms of the future
The surge in smart bathroom technology
We live in a busy world.
A non-stop, connected world that can be difficult to navigate and often seems impossible to switch off from. Our senses have to battle with relentless stimulation, distraction and disruption – a constant 'buzz' of information vying for our attention anywhere we go. Through our eyes alone we take in around 10 million pieces of information every second. And that's just one of our senses! It often feels that, wherever we go, we're bombarded with distractions and there's simply no escape. With this in mind, how can we integrate technology into our daily lives without overstimulating our senses?


Well-being
With 'well-being' being one of the fastest-growing consumer priorities in interior design, it's imperative that architects and designers take it into account – whilst of course, never losing sight of the practical and commercial pressures of the world they operate in.
The bathroom is much more than the functional space that the name implies. A well-designed bathroom should offer tranquillity. It should be a place of respite from the world and its worries. An environment where the natural balance of our senses can be restored.
Gone are the days when consideration is solely given to features such as a beautiful ceramic and stylish feature fittings. Equally important is the unseen functionality that takes place behind the wall and within the product – the piping, frames and cistern – operating with quiet efficiency, unseen and, as much as possible, unheard.
Our senses
Finely-tuned and always on alert, our senses register everything around us. And although this activity is often subconscious, it nevertheless draws deep upon our energy reserves. This is why it's crucial that we do everything we can to welcome into our lives every opportunity to relax and recharge our batteries.
Sound, sight, scent and touch – these aren't the only senses we have as human beings but they are the ones that we tend to think of most commonly and affect how we think and feel most vividly. From reducing unwanted sanitary noise to installing adequate room ventilation to biodynamic lighting - there are many ways we can incorporate technology into a space without being obtrusive and overloading the sensory experience. Take the Geberit AquaClean Mera Shower Toilet for instance with integrated orientation lighting, guests are provided with a soft, directional glow that elminates the need to switch on additional lighting in the middle of the night, thus preserving the sanctity sleep.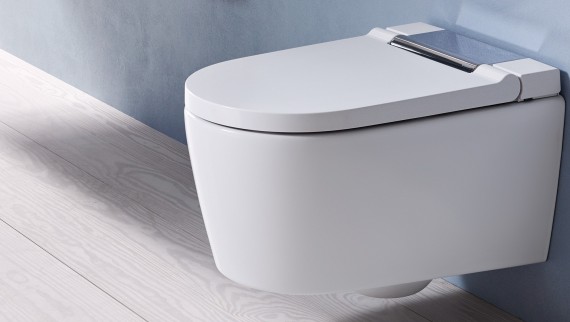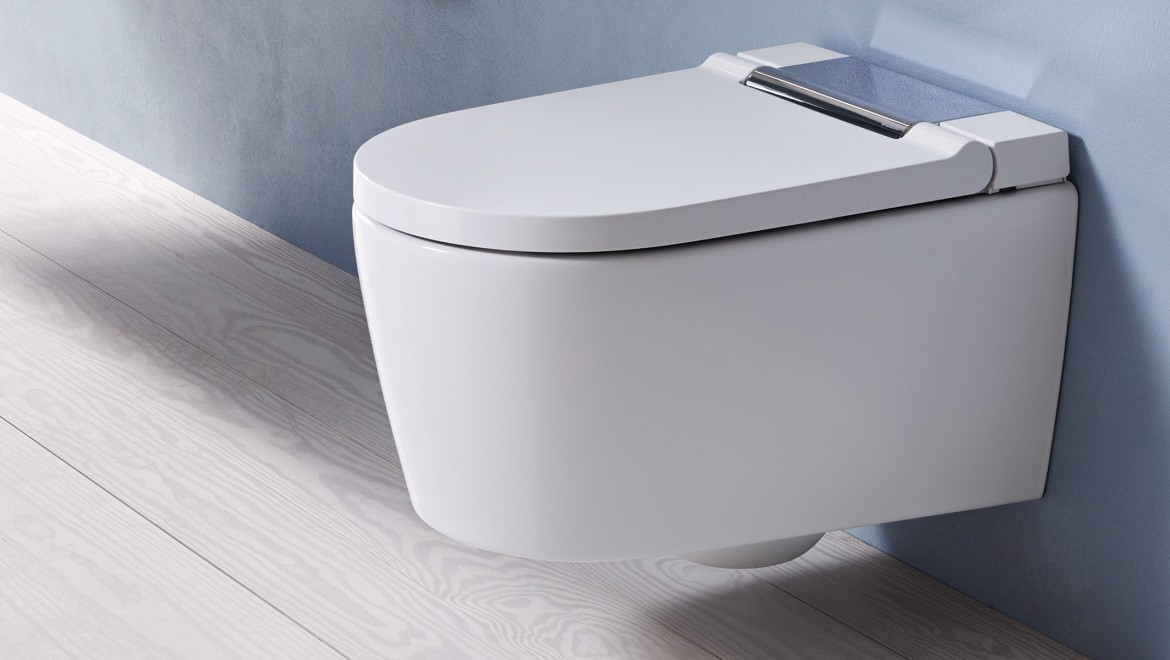 Technology in the washroom
In close-quarter environments such as hotels, the need to minimise bathroom sounds is particularly important. Driven by meeting this need, clear advancements have been made in the world of sounds and acoustics, resulting in innovations that include decoupled pre-walls, acoustically optimised pipework such as Geberit's Silent dB20 drainage, quieter flushes for WC's and soft-closing toilet seats. These sound-reducing solutions make a significant contribution to the creation of quieter, calmer, more relaxing environments.
You can learn more about how to avoid sensory overload and the product solutions available for your next washroom project in the latest RIBA approved CPD from Geberit.