2023 Inspirational Trend Guide Trend One
Key Drivers for this trend
Green is the new grey
Green is the new grey
Biophillic colour.
New found confidence in green.
Plant-filled environments
colour palette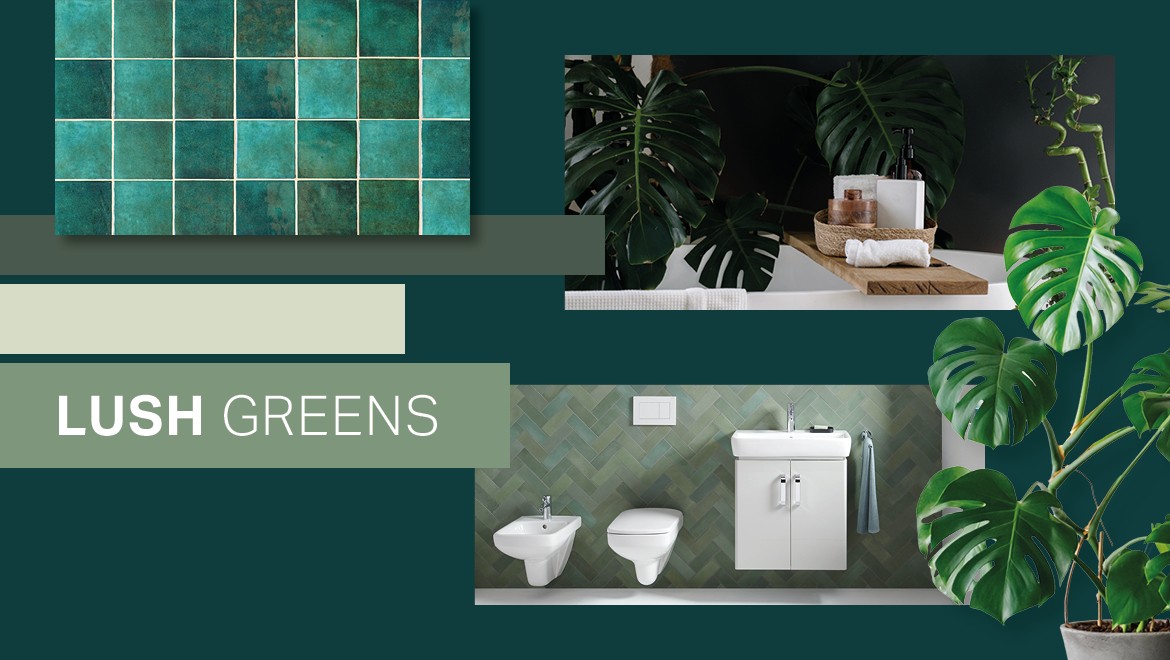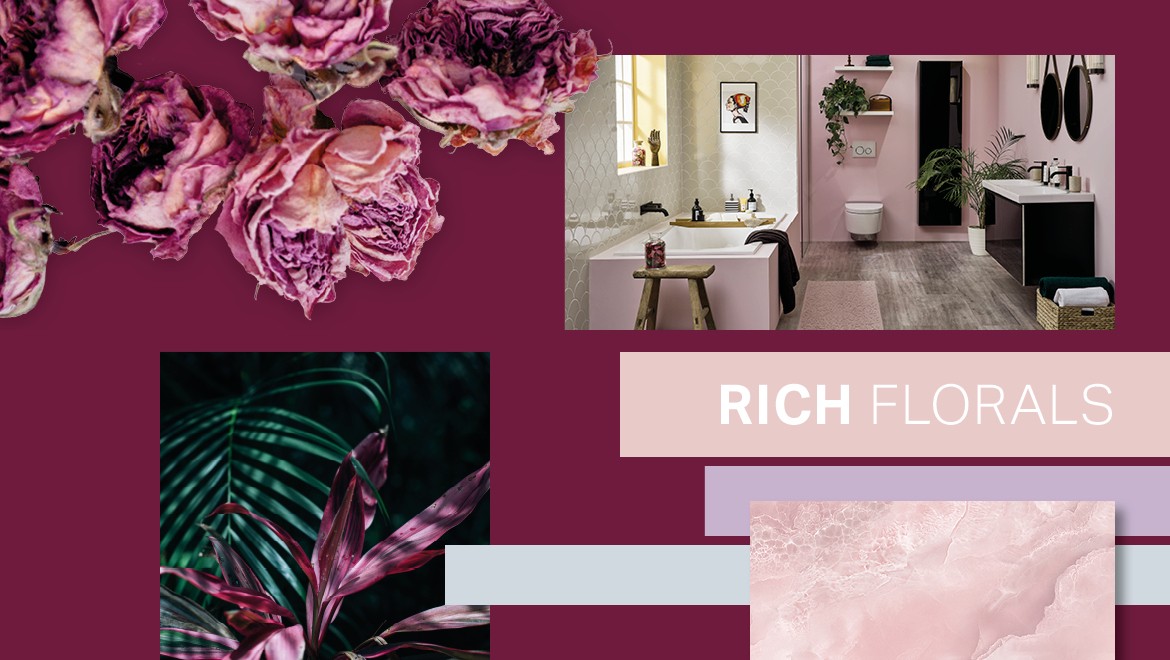 This colour palette of lush greens and rich floral notes creates an environment for deep relaxation.
This palette is highly versatile allowing for a variety of bold and tonal colour combinations. Use just the bottom half of this palette to create an oasis of greenery. Pair with crisp and milky whites for a fresh feel.
Use hero shades like Potpourri and Deep Teal for a statement wall. These pair nicely with the more neutral tones of the palette, such as ancient water, Blue surf and Blue Flower. Combine with brass and gold fixtures, fittings and accessories for a luxurious feel.
Red Plum and Orchid Petal uplift the palette, representing the colours found in dried petals and plants, such as rose and lavender.
Pantones Click to discover pantone reference

POTPOURRI

RED PLUM

ORCHID PETAL

ANCIENT WATER

DEEP TEAL

GREEN BAY

DUCK GREEN

CELADON TINT
The PANTONE® Reference names and/ornumbers are from the PANTONE MATCHINGSYSTEM®. The colors shown here are simulations,which may not match the PANTONE ColorStandards. For accurate PANTONE ColorStandards, refer to the current edition of thePANTONE® Solid Color Publications. PANTONE®and other Pantone trademarks are the propertyof Pantone LLC. Portions © Pantone LLC, 2020.Pantone's trademarks and copyrights used withthe permission of Pantone LLC under LicenseAgreement with Trend Bible.
styling direction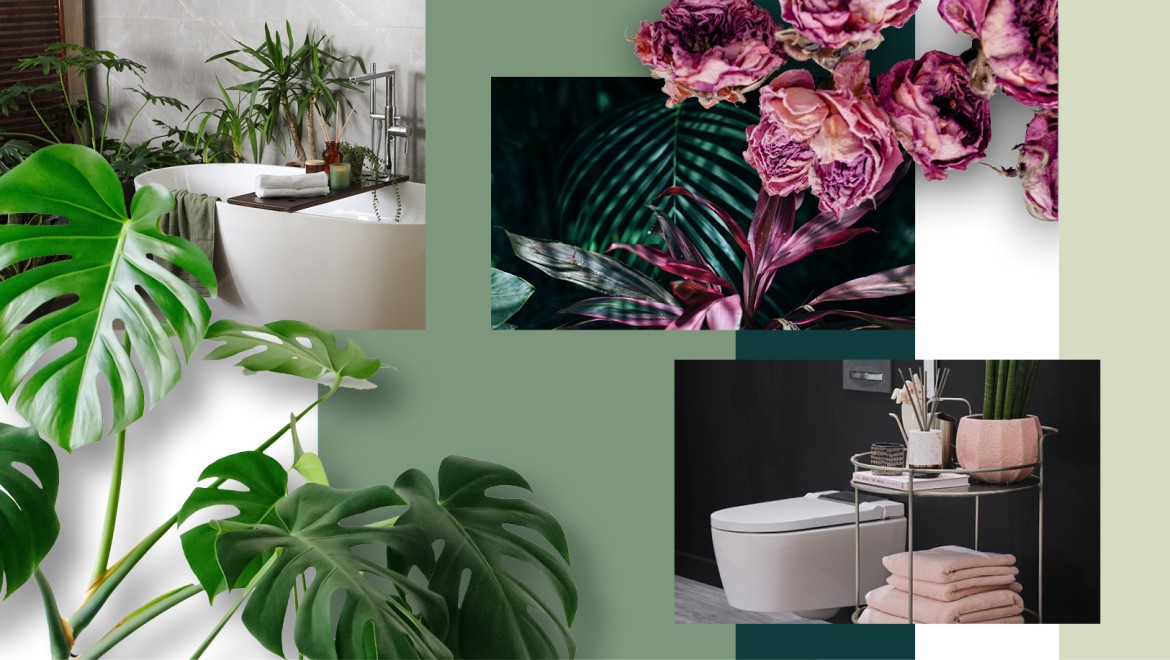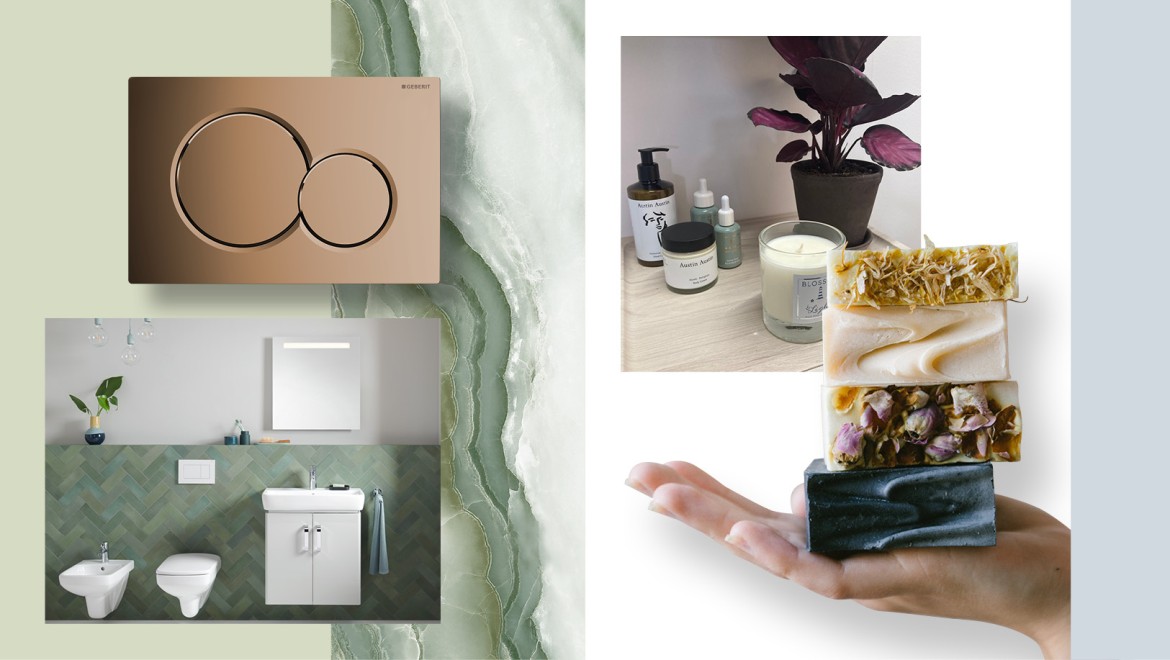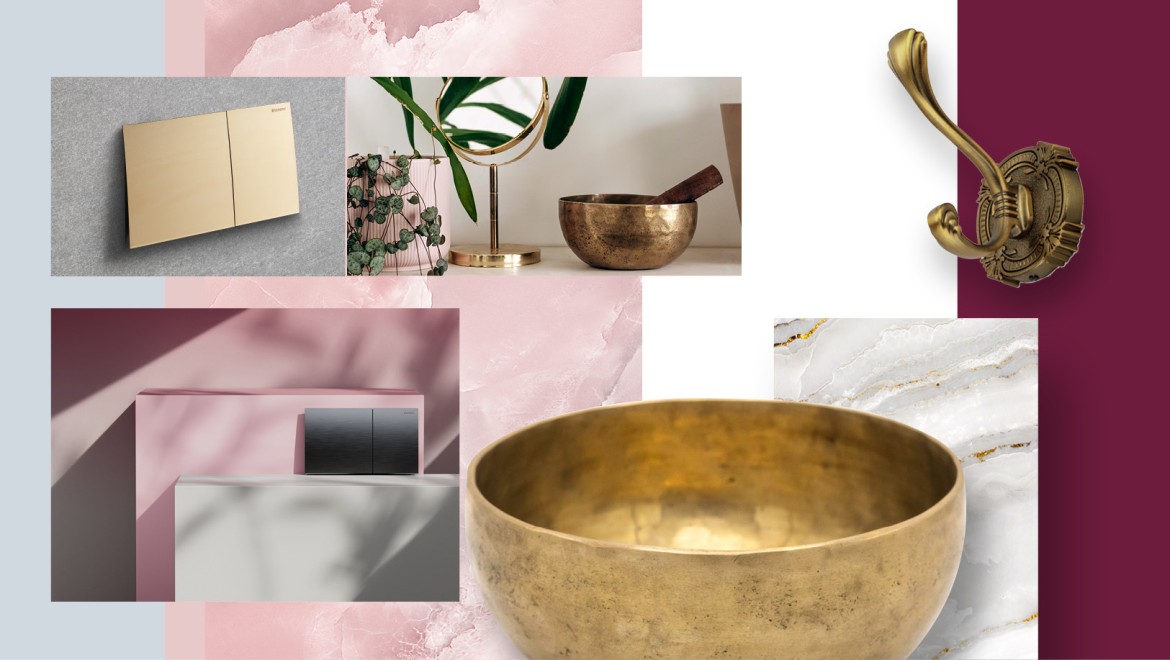 Styling for this trend needs to include;
An abundance of leafy houseplants; Calathea's Boston Fern, Spider Plant, Ivy, Cheeseplants
Make the perfect set up for a spiritual ritual. Include a tray or set up on the vanity with scented candles, bath salts, flower petals and botanical greens
Intricate and ornate details for accessories and tiling - Scalloped edges and hand painted Moorish inspired patterning
Warm metallic accents are important, think brushed brass and gold for accessories like mirrors, cosmetic trays, toilet roll holders and towel racks
Dried flower petals - in the bath, scattered around, or infused in soaps and bath bombs
links to geberit product pages