Sophisticated bathroom renovations
Bathroom renovations can be a costly undertaking, which means good planning and durable products are essential. The result is long-lasting pleasure in the bathroom.
In this example, an old, cluttered bathroom is transformed into a tidy, stylish room.
The luxury of space
Simply installing a new wall-hung WC and washbasin with matching cabinet results in a much tidier and cleaner bathroom. Among other reasons, this is due to the free space underneath the toilet and washbasin area, which makes the room appear larger.
Cleanliness means comfort
A well-designed bathroom is not just a question of designs and colours – hygiene and cleanliness also play an important role. Avoiding corners and edges – as can be seen in the example with the wall-hung WC – eliminates nooks and crannies which would otherwise have to be cleaned carefully. The less time spent cleaning, the more time you have to enjoy your bathroom.
Harmonious design
When you buy a new sofa, you have to make sure that it fits in with the style of the rest of your apartment. A harmonious look is also in demand when choosing the toilet, washbasin and furniture in the bathroom. After considering other demands such as cleanliness, comfort and user-friendliness when fitting out the bathroom, the design is the cherry on the cake in creating a perfect bathroom ambience.
Added value to you Get inspiration for your new bathroom
Inspiration tool

Discover ideas and functions in the modern bathroom and choose what you like and what is important to you. In just a few steps, you can bring together the elements of your dream bathroom.
Contact us

If you have any questions, simply fill out the contact form.
Newsletter

Our newsletter will provide you with insights and tips on how your bathroom can simplify your day-to-day life.
Always staying up to date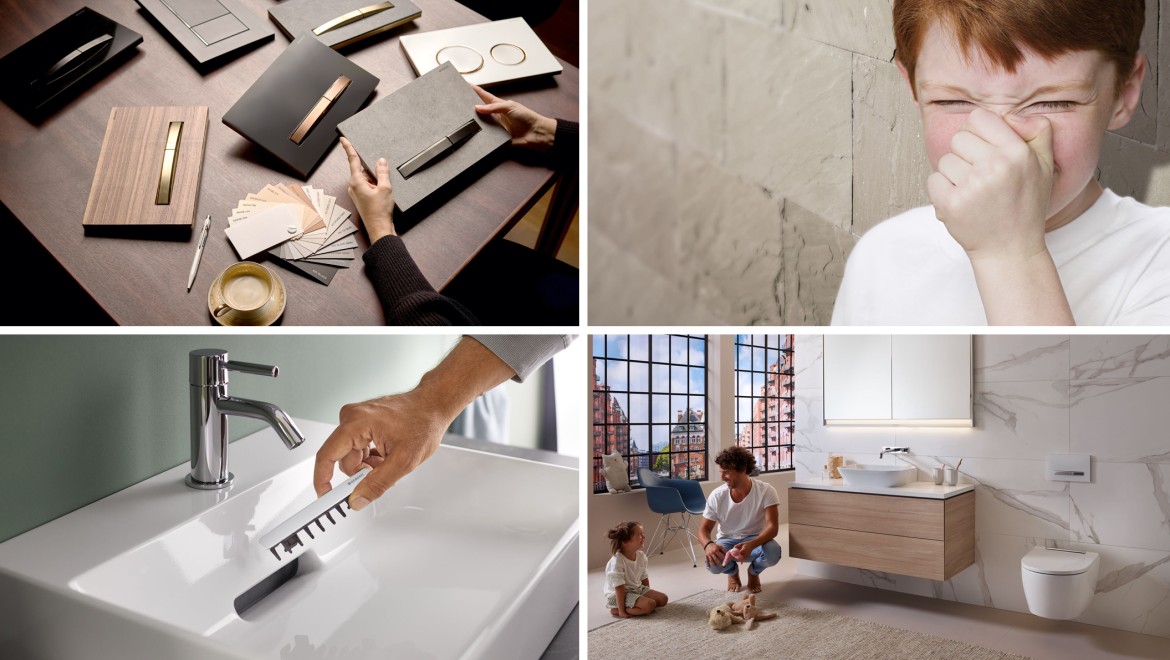 Subscribe to our newsletter and don't miss out on any news, events or tips for the bathroom. Stay up to date with the latest products, important dates for your calendar and more information on cleanliness, optimisation of space, comfort, design, user-friendliness and accessibility in the bathroom.
Which bathroom is the right one for you?