Make your bathroom shine
Whether they're in a high-gloss or brushed style, metallic looks are all the rage. Gold, brass, copper and other metallic tones are now the in choice for living and bathroom areas alike.
Furniture, accessories, lamps and wall materials with a metallic sheen have become a must-have in bringing the latest interior design concepts to life. This chic feature not only adds a hint of luxury, but also accommodates different combinations of colours and materials, blending in seamlessly whatever the design might be.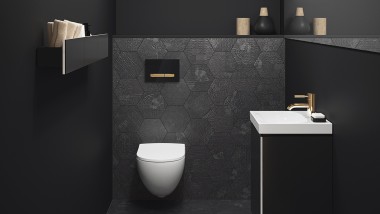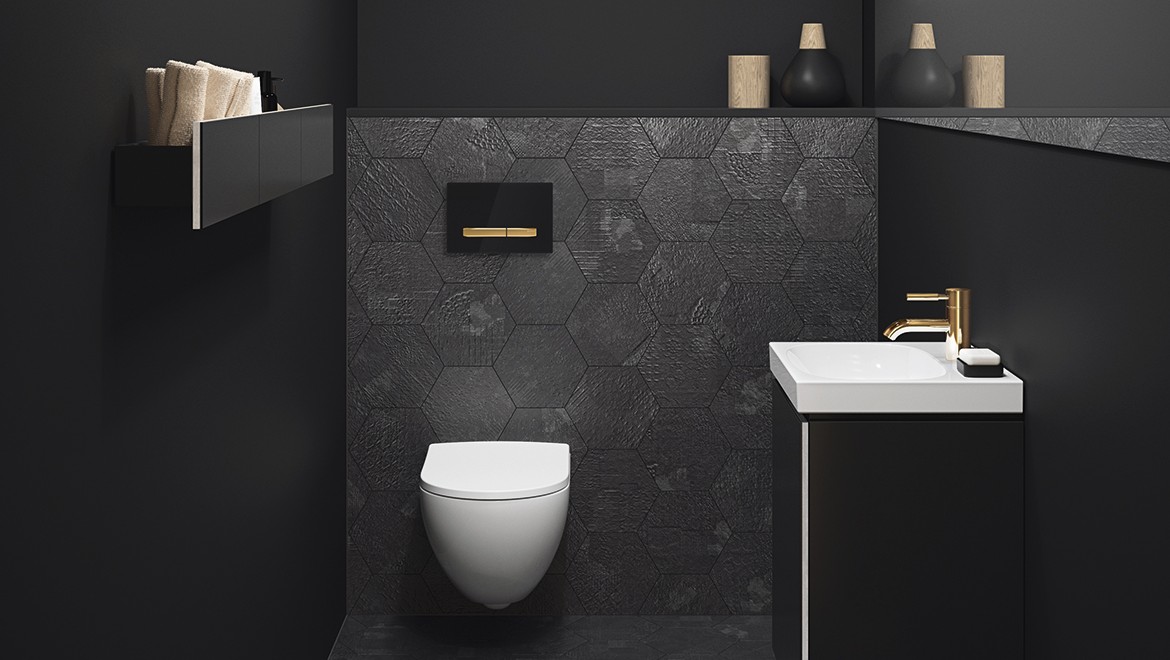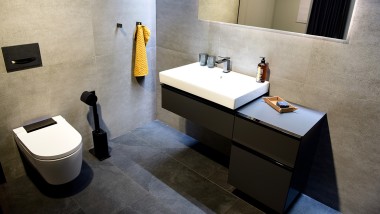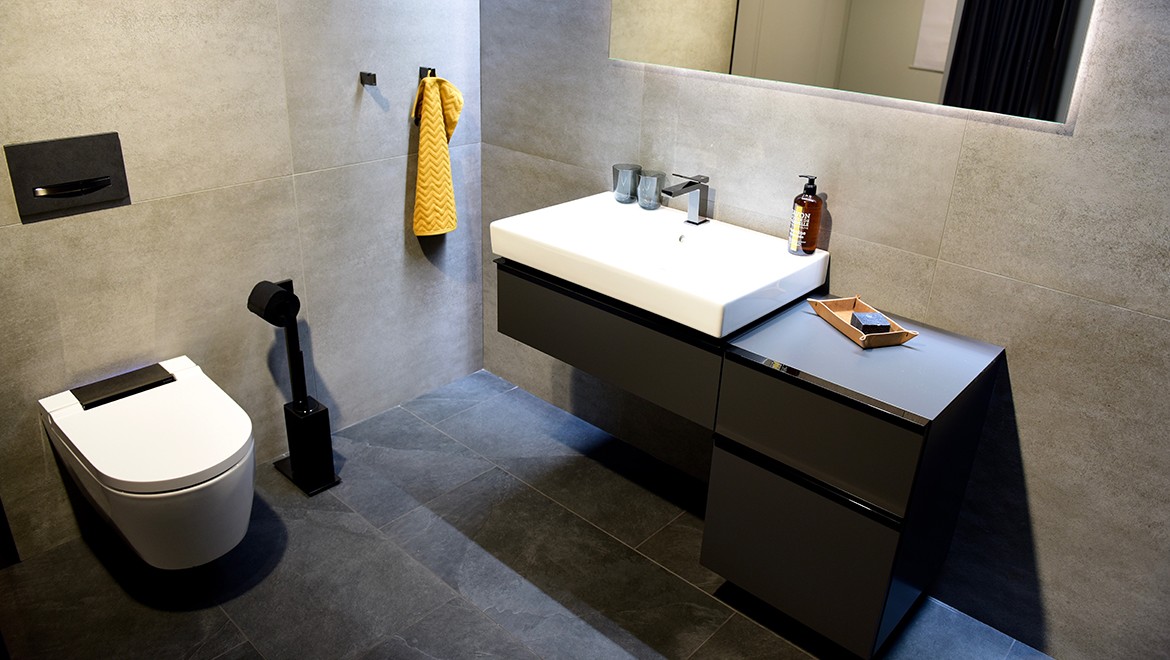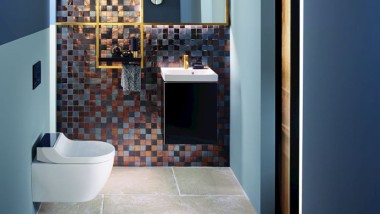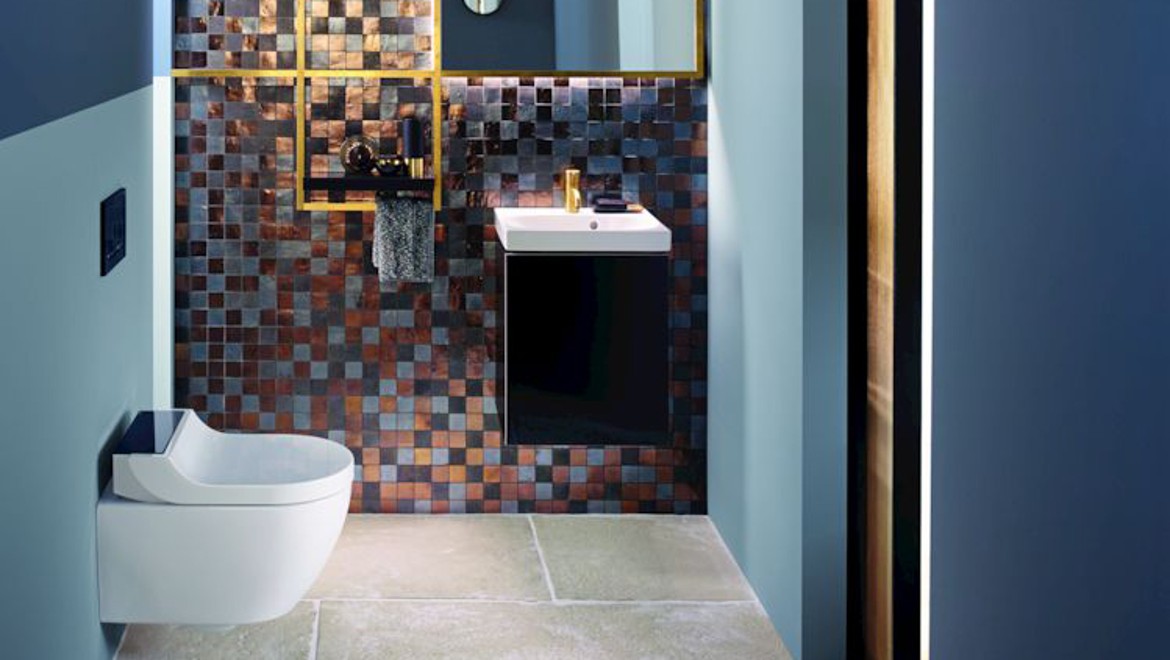 Eye-catching metallic effects
In addition to metal fittings in a range of warm gold shades, choices such as black chrome and red gold have become hugely popular in minimalist designs.
As is so often the case, it's all about finding the right balance: Designs should stay away from combining multiple metallic tones in a single room to avoid looking haphazard or excessively opulent. However, using different surface textures in combination can create something that looks intriguing and still harmonious. Mixing different metallic colours with chrome should also be avoided, as chrome features have a dominant effect in any room – including the bathroom – and are not at all as neutral as is popularly believed.
Creating harmony
"At first, gold taps were the favourite option for adding on-trend metallic features to a bathroom. Taps are a very prominent feature in bathrooms, however, so Geberit offers flush plates and shower channels in a range of metallic tones to fit in with the design concept. They're all about adding the perfect finishing touches to a harmonious-looking bathroom", explains Daniel Raissle, Head Product Line Taps and Controls at Geberit.
Focus on the full effect
Today's bathroom trends are focused on dark colours and natural or mineral surfaces such as walnut, slate or concrete looks – and metallic accents are the perfect complement to these designs. It's worth remembering that it is the details that lend rooms their own sense of identity and individuality. Taps, flush plates, shower channels, mirrors and soap dispensers in consistent metallic colours pull designs together, create a harmonious effect and make bathrooms feel more homely – a major requirement nowadays.
Added value to you Get inspiration for your new bathroom
Inspiration tool

Discover ideas and functions in the modern bathroom and choose what you like and what is important to you. In just a few steps, you can bring together the elements of your dream bathroom.
Contact us

If you have any questions, simply fill out the contact form.
Newsletter

Our newsletter will provide you with insights and tips on how your bathroom can simplify your day-to-day life.
Always staying up to date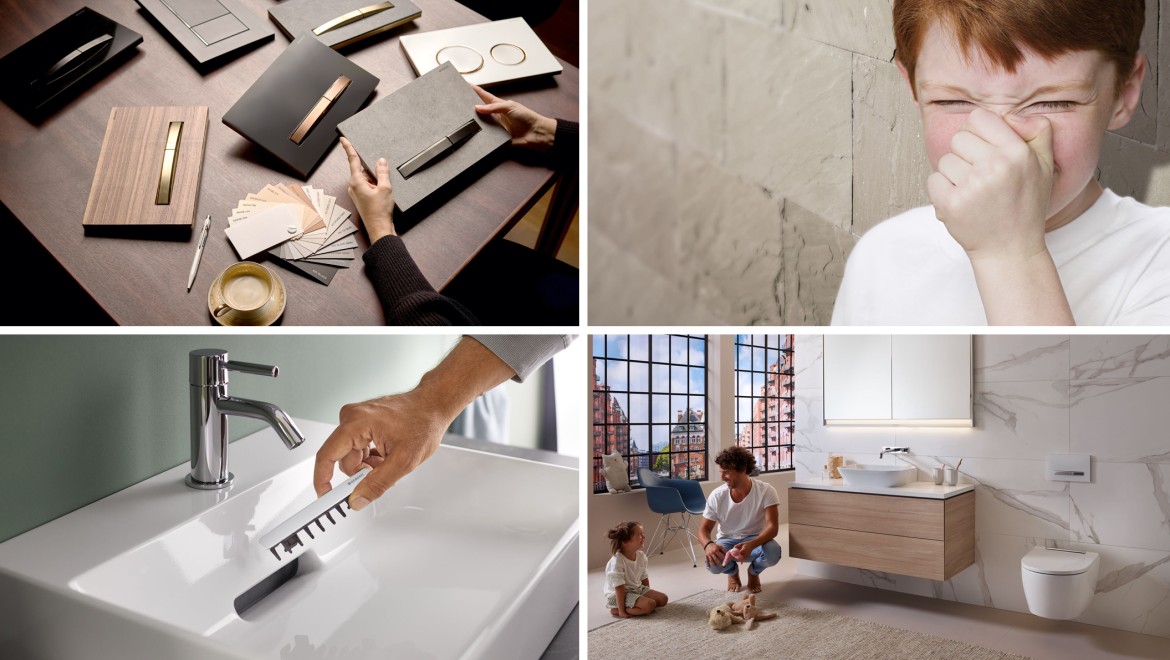 Subscribe to our newsletter and don't miss out on any news, events or tips for the bathroom. Stay up to date with the latest products, important dates for your calendar and more information on cleanliness, optimisation of space, comfort, design, user-friendliness and accessibility in the bathroom.
Which bathroom is the right one for you?