Design ideas for small bathrooms
As part of the Geberit 6x6 bathroom design campaign, six European architects designed bathrooms measuring 6 m². Their ideas on design read like a how-to guide.
Less is more
Less is more
The public ultimately chose the design by Danish architecture firm Bjerg as the winner of the competition. Its balanced design and the amount of storage space were particularly impressive. The idea behind "Serenity" is quite simply an appealing experience for the senses within the bathroom. Continuous surfaces, lots of inconspicuous storage space, warm wood tones and earthy colours make for a good start and end to the day in a relaxing environment.
"The timeless design brings calm and balance into the daily bathroom ritual," says Carsten Wraae Jensen, project manager and architect at Bjerg Arkitektur. "The challenge is to focus more on one thing. Less is more." (Read the interview)
All 6 m² bathroom designs at a glance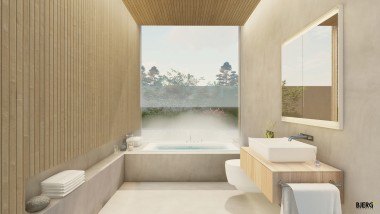 Design 01 – Bjerg Arkitektur, Denmark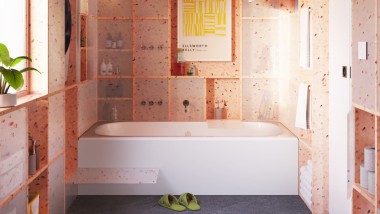 Design 02 – Nimi Attanayake, United Kingdom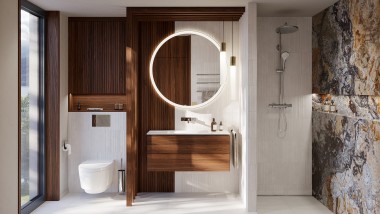 Design 03 – Andrin Schweizer, Switzerland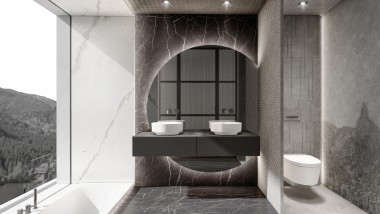 Design 04 – Iveta Lajdova, Czech Republic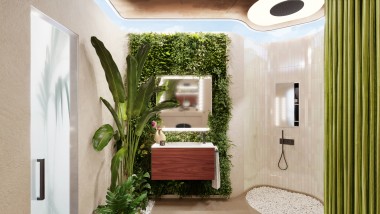 Design 05 – Ippolito Fleitz Group, Germany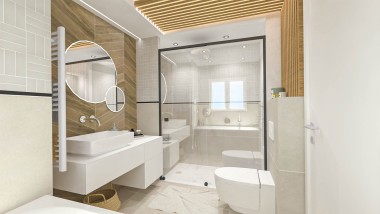 Design 06 – Eva Ivos, France
Added value to you Get inspiration for your new bathroom
Inspiration tool

Discover ideas and functions in the modern bathroom and choose what you like and what is important to you. In just a few steps, you can bring together the elements of your dream bathroom.
Contact us

If you have any questions, simply fill out the contact form.
3D bathroom planner

Plan your bathroom online using the 3D view and choose between various options. You can also request a quote to turn your dream into a reality.
Newsletter

Our newsletter will provide you with insights and tips on how your bathroom can simplify your day-to-day life.
Always staying up to date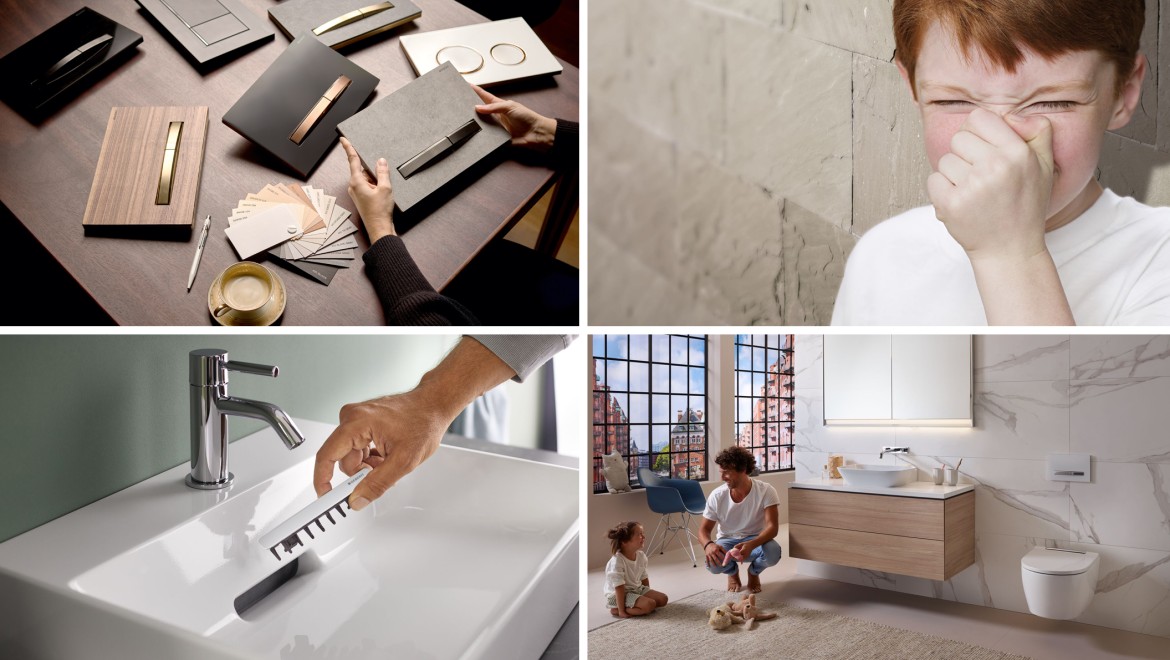 Subscribe to our newsletter and don't miss out on any news, events or tips for the bathroom. Stay up to date with the latest products, important dates for your calendar and more information on cleanliness, optimisation of space, comfort, design, user-friendliness and accessibility in the bathroom.
Which bathroom is the right one for you?