Vale of Aylesbury Housing Trust
Project information
Location: Aylesbury, UK
Contractor: Vale of Aylesbury Housing Trust
Project Completion: Completed 2017
Geberit Know-How
Problem: The Trust no longer wanted to use hot works in its properties
Solution:
Geberit Mapress Copper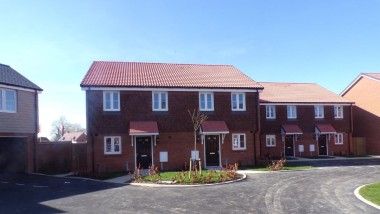 Project overview
Vale of Aylesbury Housing Trust is a not-for-profit Registered Social Landlord (RSL) providing affordable housing for over 17,000 people across Buckinghamshire.
With a stock of nearly 8,500 homes, it is always looking fornew and innovative ways to improve safety, improve customer service and keep costs down, maintaining its goal to develop neighbourhoods that provide thriving places to live.
In January 2017, the Trust made a commitment to cease hot works in itsproperties. Instead, it turned to Geberit's Mapress press fit system for water and gas piping systems. Since that time Vale of Aylesbury Housing Trust has purchased in excess of Geberit pressing 50 tools, demonstrating its commitment to Mapress as it seeks to provide safer, quicker and more reliable pipe connections.