Southampton HGV Truck Stop
Project information
Location: Southampton
Contractor: OTS Group
Project Completion: Sept 2020
Geberit Know-How
Problem: Sophisticated pipework system required for the supply of fuel
Solution: Geberit Mapress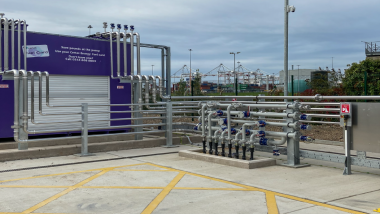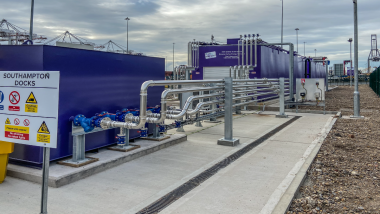 Project overview
Unmanned 24/7 truck stops require sophisticated pipework to efficiently and correctly deliver and monitor the supply of fuel.
Using different materials which may need a variety of fitting methods can add significant time to the installation job, which is why Geberit's Mapress press fit pipes and fittings proved to be the perfect solution for above and below ground fuel pipes at Certas Energy's 24 hour HGV refuelling truck stop in Southampton.
As experts in the fuelling business, Certas Energy's Southampton facility allows up to eight HGVs to fill up simultaneously, using high-speed pumps that fill 120 litres of fuel per minute. Multiple above and below ground pipes offer a selection of fuels, including diesel, gas oil, AdBlue and Shell GTL.
Contractor OTS Group Ltd, a leader in delivering advanced fuel storage systems, was awarded the contract to provide full M&E works covering the supply and installation of all above and below ground fuel pipelines. This amounted to approximately 1km of pipework, along with the supply and installation of tank monitoring and PLC operational/environmental controls.
The fuel dispensing system featured submersible pumps serving Gilbarco MPD dispensers, located on remote fuel islands, supplied and installed by OTS Group.