TRENDS REPORT 2020
We're shining a spotlight on the must-have interior trends…
HOME IS WHERE THE HEART IS
Home is where the heart is. That is why we place so much time and energy into creating a space that is both beautiful and practical - a reflection of our beliefs, lifestyle and signature style. We are always seeking to reinvent and refresh our homes to stay ahead of the latest trends, whether it is in the living room, kitchen, bedroom, or bathroom. Yet, our home style is as much a reflection and response to what's happening in the world around us as it is about channelling the latest trends. We have teamed up with five of the country's leading interior and design experts to bring you a definitive guide to the top trends hitting our homes in the year ahead, spanning colour palettes, materials, innovations and more.
KEY COLOUR TRENDS
Colour is the backbone of any new look. This new minimalist palette is a natural progression of the recent neutrals revival. As we move through 2020, these warm neutrals will be elevated by tinted layers of orange, coral and neo-mint. There will also be moments of saturated colour, for those not quite ready to turn their backs on the dark side, with rich reds and emerald greens (in small doses of course) posed to take neutral mood boards in a subtly dynamic, luxurious direction.
PRACTICALLY WONDERFUL
Thanks to hidden doors, concealed cupboards, and secret built in storage, now you can hide all items and features that are not pleasing to the eye, whilst blending seamlessly with the decor of a room. This is an element that is very important in city living, with space becoming increasingly limited. Sleek, smart solutions such as the above are a necessity, offering functional multi-purpose space, while maintaining the space in each room.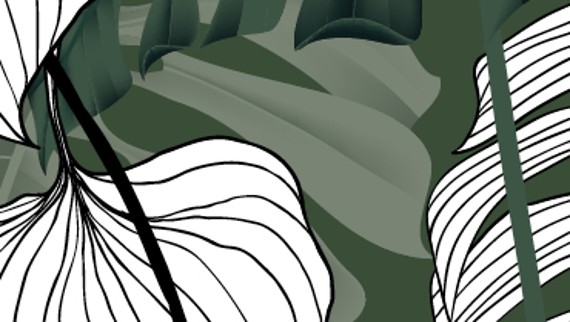 Bringing the Outside in
Biophilic design is a way of connecting our home environment to nature. By reconnecting with nature and bringing elements from the outdoors inside, a happier, healthier, calmer and more productive environment can be created.
DOWNLOAD YOUR COPY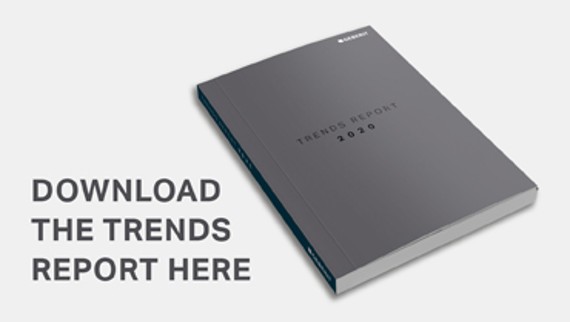 With exclusive insights from the best eyes in the world of intreior and design, download the report to find out more about Trends for 2020.