2023 Inspirational Trend Guide Trend Three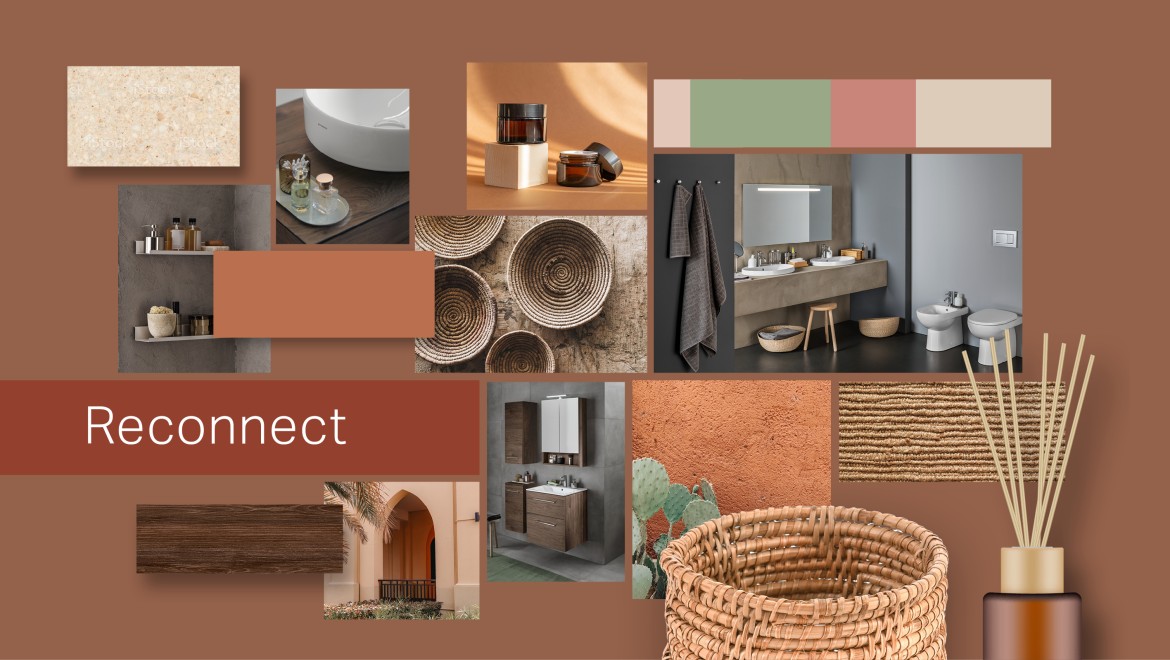 Key Drivers for this trend
Natural Materials
Natural Materials
Reconnect with the Earth
Shift to baked tones
Clay & terracotta
colour palette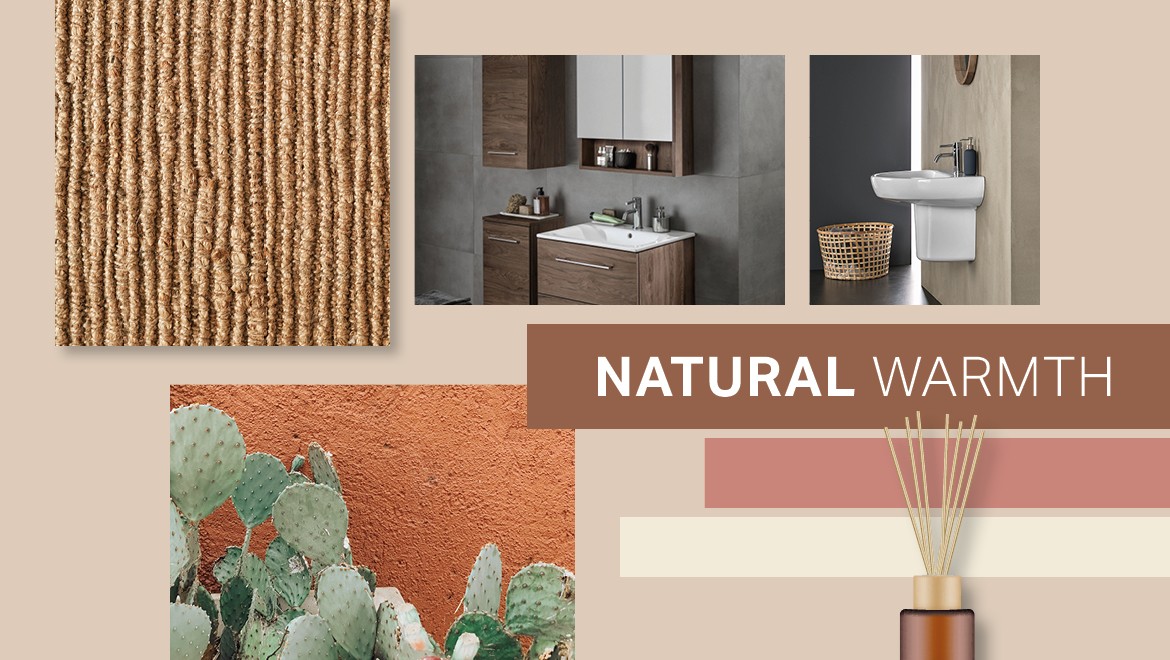 This palette radiates the warmth of the natural world. A base of warm neutrals, reminiscent of plaster pink and stone tones, Pale Blush and Crystal Grey are combined with terracotta and rust shades, like Toasted Nut and Bombay Brown.
The clay pink and soft green in this palette help to uplift the more grounded and natural shades.
Add warm white or unbleached linen to amp up the breezy summer vibes.
Pantones CLICK TO DISCOVER PANTONE REFERENCE

PALE BLUSH

TOASTED NUT

BOMBAY BROWN
CRYSTAL GREY

RAW UMBER

SUGAR SWIZZLE

PEACH BEIGE

MERCURY
The PANTONE® Reference names and/ornumbers are from the PANTONE MATCHINGSYSTEM®. The colors shown here are simulations,which may not match the PANTONE ColorStandards. For accurate PANTONE ColorStandards, refer to the current edition of thePANTONE® Solid Color Publications. PANTONE®and other Pantone trademarks are the propertyof Pantone LLC. Portions © Pantone LLC, 2020.Pantone's trademarks and copyrights used withthe permission of Pantone LLC under LicenseAgreement with Trend Bible.
styling direction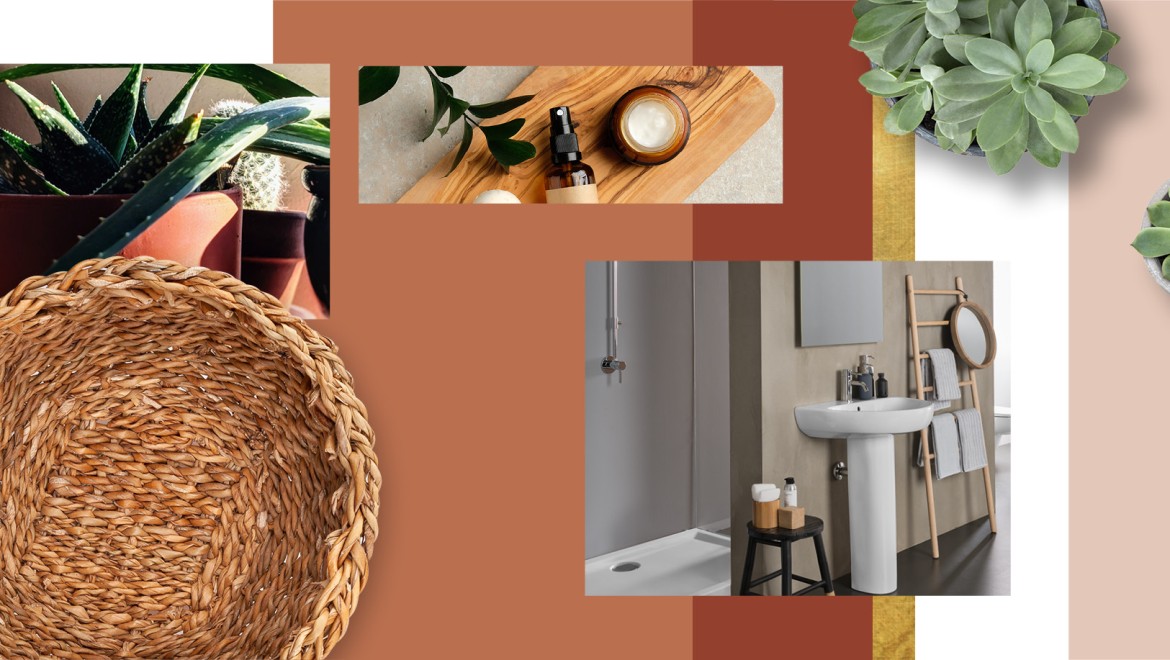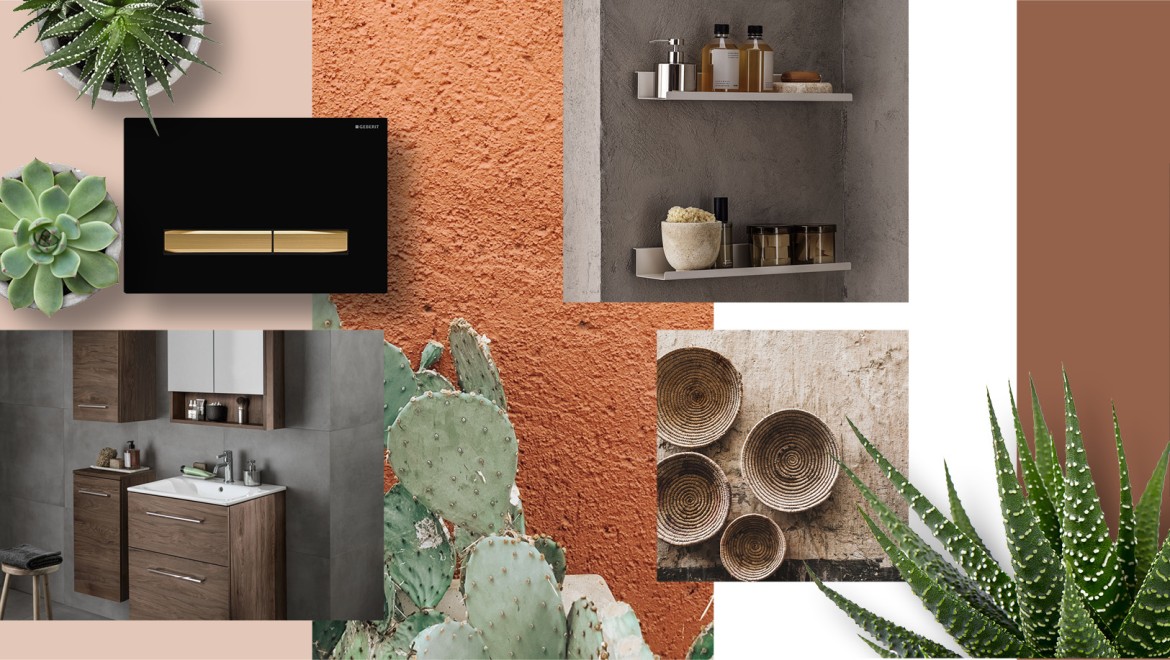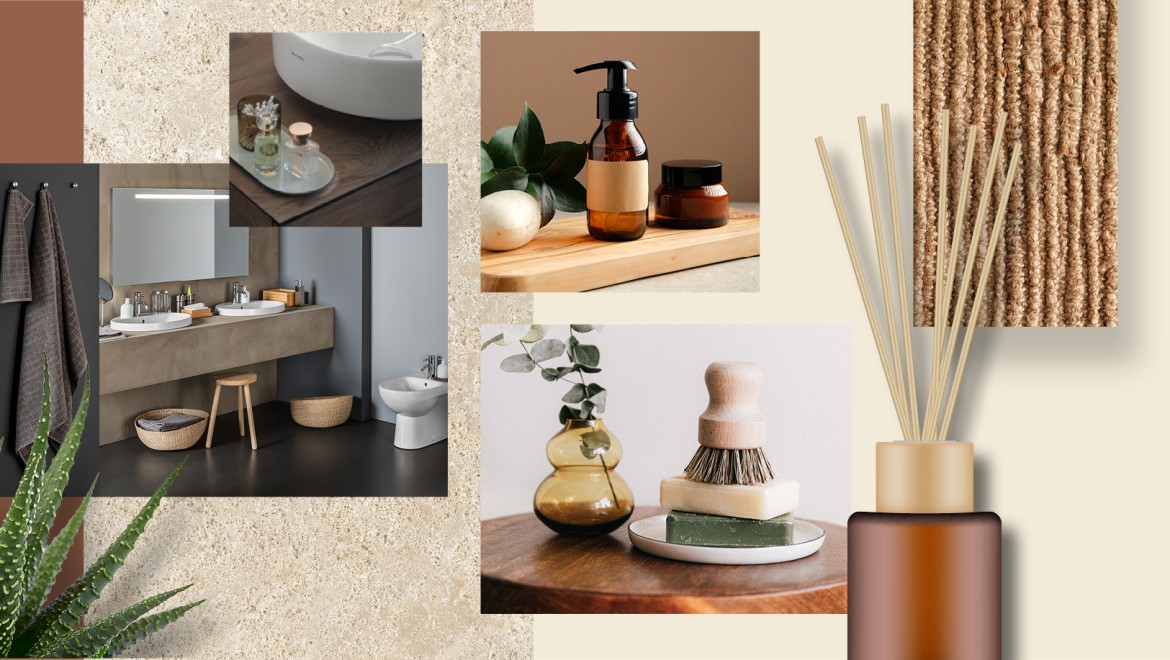 Styling for this trend needs to include;
With enviromental concerns front of mind, consumers are seeking to buy less, therefore good quality sustainable products which provide longevity are important here
Everyday products and accessories are expected to be aesthetically pleasing, timeless and eco-friendly. Think beautiful amber glass or travertine refill bottles, woven jute, ratten or sisal for storage bags and baskets
Dried flowers, leaves and grasses represent the dry summer heat. Pampas grass is a key accessory for this trend
Limewash effects, micro cement or chalk paint provide a tactile backdrop for styling
Links to Geberit product pages