New Product. More Choice. Same Geberit Quality.
The new product upgrades and range additions feature sleek, modern designs that reflect the latest trends in bathroom design, while still maintaining the high-quality performance and durability that Geberit is known for. Launches include mirrors, a wide range of tone-on-tone flush plates and the ever popular matt black products.
These new products are available from April 2023 onwards.
Geberit Sigma50 A LUXURY FEEL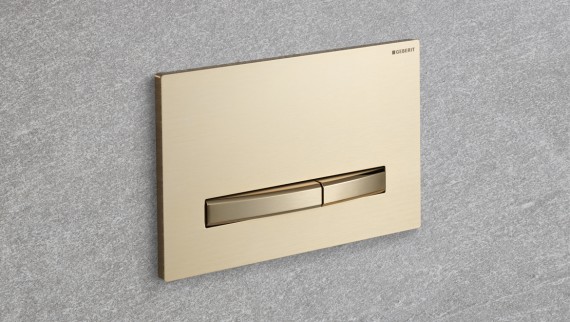 Tone on tone special finishes are now available as a finish on the cover plate rather than just the mounting plates/buttons as previously. This allows complete coordination throughout bathroom accessories and finishes.
Geberit Sigma70 LESS IS MORE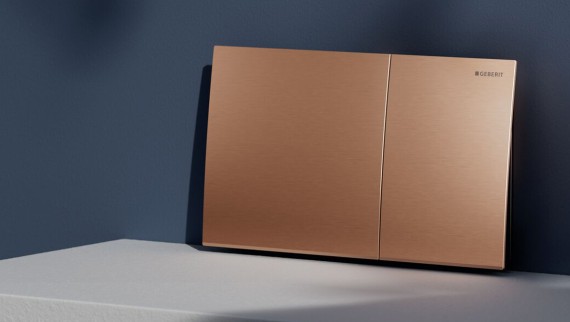 Sigma70 flush plates are characterised by a minimalist, floating design for the highest aesthetic requirements. These innovative flush plates feature precision mechanics and architecturally sound colours and materials.
Five new designs complement the existing range. In addition to the glass (white, black, sand grey and lava) and brushed stainless steel models, the Sigma70 flush plate is also now available in matt black and matt white, as well as red gold, black chrome and brass stainless steel.
Geberit Option Mirrors Timeless design, beautiful to see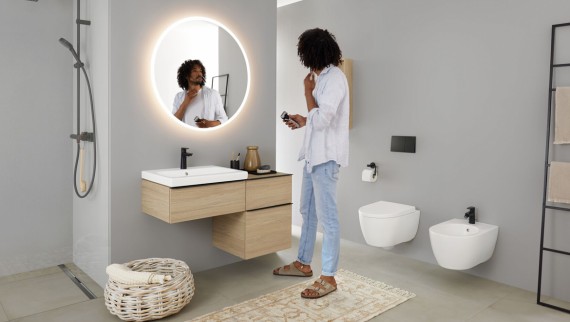 Geberit has extended its product range to include a wide selection of illuminated mirrors to suit various budgets and requirements. With 22 new models added to the Geberit Option series, you can now chose from as many as 40 different illuminated mirrors. Including two new shapes in oval and round complement the exisiting range of square mirrors.
Geberit Option Plus Square are now also available with a matt black frame in addition to the existing aluminium version. As well as the new shapes and finishes, more size options are also available.
Matt Black finishes More design options across the ranges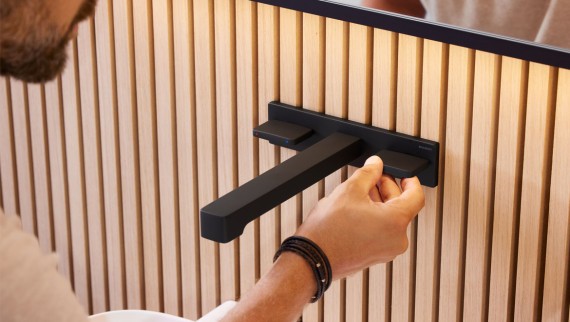 The matt black range extension includes free flow wastes, Sigma10 infrared buttons, Delta50 flush plates, Urinal controls and Geberit ONE taps. The new matt black offerings create more design options for hotels, architects and retailers.
Geberit CleanLine50 Slim design and smart functionality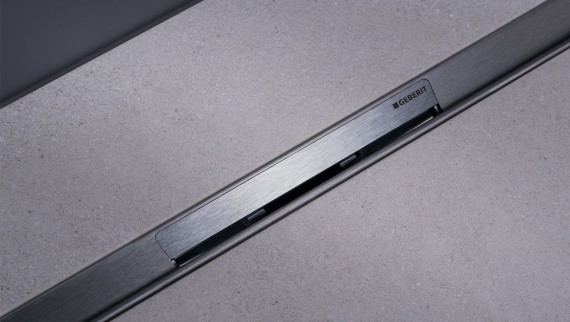 With a width of just three centimetres, the CleanLine50 complements the exisitng range of shower channels with a new design variant. Technically, the new CleanLine50 shower channel has three proven features: easy cleaning, guaranteed tightness and an intergrated slope.
The CleanLine50 is available in two different colours and finishes; brushed strainless steel and black chrome with anti-fingerprint coating. With it's elegant and timeless look, it can be incorporated into almost any bathroom design.
Geberit Selnova Square Modern Design. Comes as Standard
The Selnova Square bathroom series is ideal for smaller bathrooms with limited space. The product portfolio has now been extended by three compact bathroom furniture units and two new units with oval lay-on washbasins.
The new vanity units and sets with the lay-on washbasins are available in four colours; white, lava, hickory and light hickory.
In addition, three new shrouded pans in Selnova and Selnova Square have been launched to offer a more desirable, premium design to suit the modern demands of the current market.