A quick catch up with Lisa Dawson
Award-winning interiors blogger, writer, presenter and social media influencer Lisa Dawson talks to Geberit about everything interiors.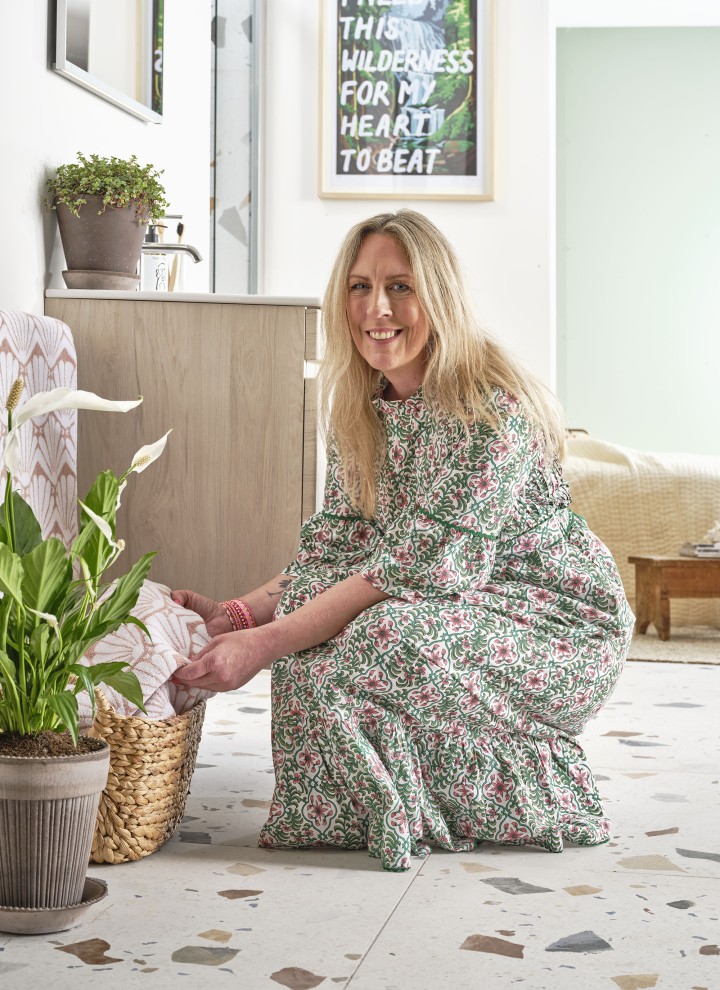 Tell us a bit more about you, how would you describe your profession and what makes you tick? Where did it all begin for you?
I've always been passionate about interiors and decor and when we moved from Caversham to a new home here in York six years ago, I started documenting how I was updating the rooms on Instagram. It opened up a whole world of different styles and trends and it was great to have a space where you could share ideas and inspiration.

Six years ago when I started posting, my job as a content creator didn't exist – now I work full time creating content for social media and websites with lovely brands who align with my own style, write a popular weekly blog based on styling your home on a budget and contribute regularly to magazines and newspapers. My real love is thrifting and repurposing and my book, Resourceful Living, was published in April, the ethos of which is how your home should make you happy whilst incorporating a mix of vintage and key investment pieces.
What inspires you to get up in the morning?
I really do enjoy my job and I always have a project on the go. My work is very varied – one day I can be styling a space in my home with brand product, the next working with a drinks brand, talking on a panel or presenting a workshop. I love pushing the boundaries of Instagram by using every element of the platform and creating content that works across many areas. I also love writing and spend at least a day every week producing my Sunday post.
Tell us a bit about your 'signature interior style' and where you get your inspiration from?
I'm passionate about vintage and spend many hours trawling the charity and secondhand shops for unloved treasure! My style is consistent throughout my house – due to the fact I am prone to picking up a bargain, I keep the walls in my home neutral so that I can display and move around all my favourite finds. I mix vintage with key investment pieces such as my Togo and love to juxtapose old and new. I'm inspired by many of the USA based bloggers who seem to have the best yard sales and thrifted finds!
What is your view on changing interior trends?
Trends make the interior world go round but it's important to consider carefully before investing your hard-earned cash into something that might be here today, gone tomorrow. It's easy to be swayed by what we see in the media and on our social feeds but do bear in mind that you shouldn't add anything to your home unless you really love it and it suits your space. If you're smitten by a trend, then start small – perhaps with a textile or an accessory – to see if it's going to stick with you before splashing the cash on a whole room revamp.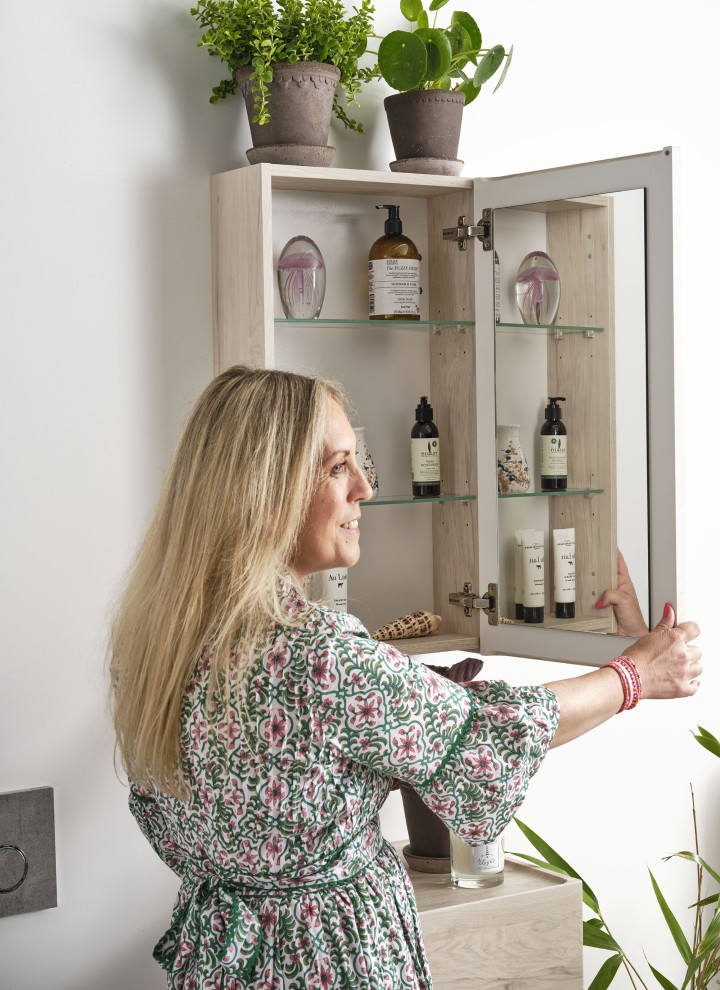 In your opinion, what's the biggest trend shaping interiors this year?
It's becoming more and more apparent that we need to consider what we are putting into our homes carefully and sustainable living is at the forefront of our minds, whether that's being resourceful with how and where we are adding to our homes or the materials which are using to furnish. Natural products and textures are key to the future of the planet and key to the way that we are going to be furnishing going forward. Biophilic design is another essential consideration when planning our spaces – incorporating greenery into our homes is not only good for the environment but also good for us, with countless health and wellbeing benefits.
What are you top 3 planning tips when planning a bathroom redesign?
You need to really drill down to what you love. Use your Instagram save feature and Pinterest and keep pinning ideas until you find that you're pinning to a theme. This is a great way to consolidate your thoughts, it's easy to be overwhelmed.
Work out what you need to have in the space and make the most of any features that you have in the room such as high ceilings, cornicing or a pretty view. Draw it all out so you can work out the best way to arrange what you need.
Think about storage. It's the most important part of bathroom planning and shouldn't be underestimated – you can never have too much! Look at ways you can incorporate it into your room and look at clever hidden options using made for purpose storage products.
What are the most common mistakes people make when redecorating?
Planning is absolutely key to a revamp, whether it be the smallest room in the house or the biggest. Plan out the key pieces in your room to start with, the pieces that you really need, and then work the rest of the space around them. Think about the bones of the space – flooring, windows, doors – and get those pieces right before you start thinking about the rest of it. And if you have budget left, don't scrimp on the small bits – a simple door can be elevated by investing in good handles and a basin is uplifted with a beautiful tap.
Tell us your favourite Geberit product and why you like it?
I love the Renova Plan range in light hickory. It is a light, natural material with lots of texture and sleek lines and works brilliantly in a fresh, bright bathroom.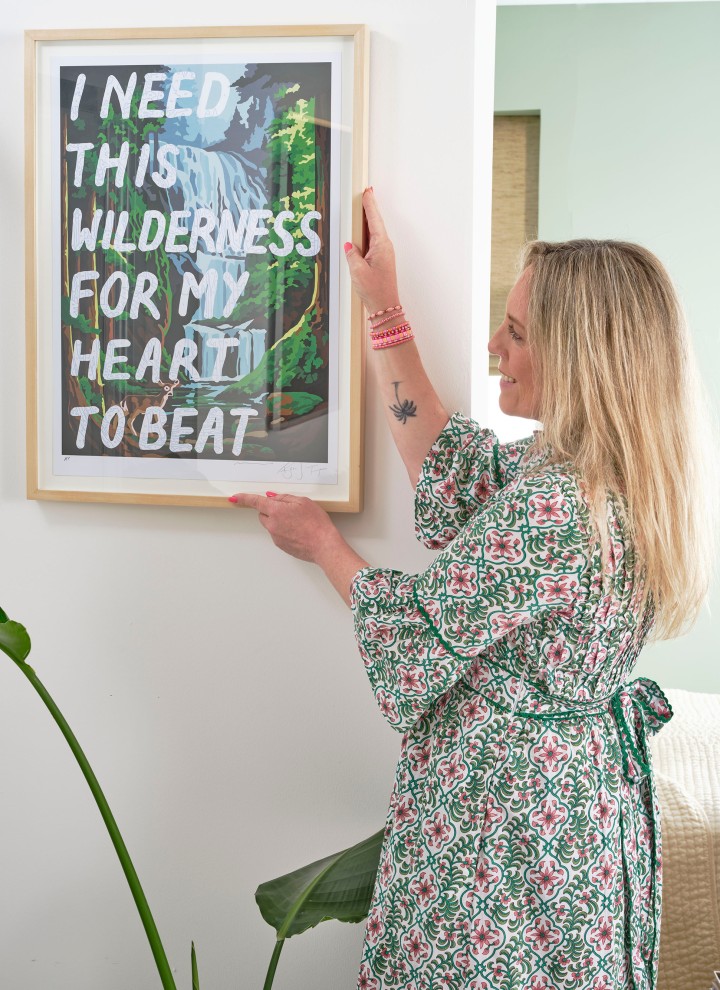 Reality vs the dream - how do you juggle what you want vs what's possible? How do you compromise without feeling let down?
Again, planning here is key. We're bombarded by beauty by interiors magazines with the highest of price tags but often, you can either do it yourself if you're good at DIY or employ a tradesman to replicate for you. Custom made units or shelving are often less than you think to have fitted. Look to online auctions to find unique pieces for your space that are as individual as you but without the huge price tag or look around your home to find pieces that will work in the new room. Focus your budget on key pieces – good hardware makes the biggest difference. A basic cupboard can be given the luxe treatment with sleek handles.
Name any three things that you think will shape the future of interior design
Natural materials, sustainable products and home-grown design. Our spaces have become more and more important to us throughout lockdown and now we are spreading our wings when it comes to how we decorate. Repurposed finds teamed with key investment pieces and quality fittings is the way forward.