Inspiring Interiors
#inspiredbyGeberit
Get inspired by Sophie Robinson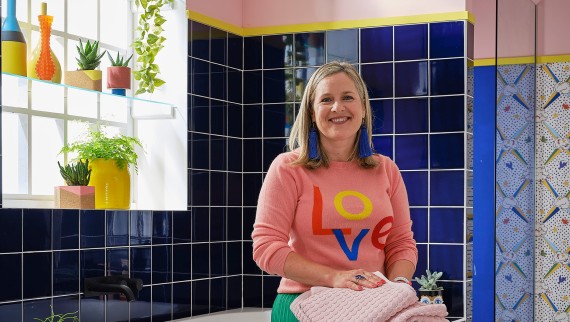 Sophie Robinson has been eating, sleeping and breathing all things interior design for over 20 years, writing for magazines such as BBC Good Homes and appearing on TV in shows such as BBC2's The Great Interior Design Challenge where she appears as a judge and DIY SOS for BBC ONE. Sophie has also popped up on ITV's This Morning, 60 Minute Maker and Interior Design Masters.
As an interior stylist, designer and journalist, Sophie has designed thousands of room schemes. She now runs Sophie Robinson's Design School, creating online courses and workshops designed to give people the confidence to have a vibrant, fascinating and original home which reflects who they are!
Discover the Geberit products used by Sophie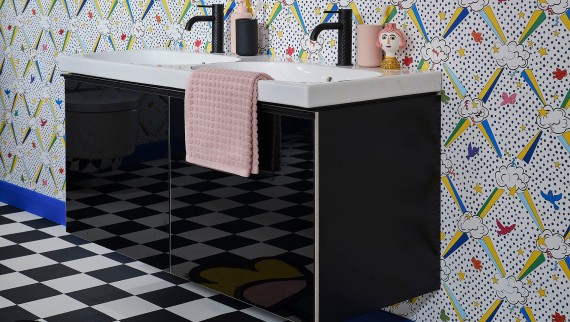 Geberit Acanto Clear Lines, individual details
Sophie's design features the Geberit Acanto range in black. The bathroom series Geberit Acanto combines a clear design with organic shapes and smart detailed solutions that meet the most diverse requirements and design wishes. The individuality of your lifestyle is matched by Acanto's modular nature.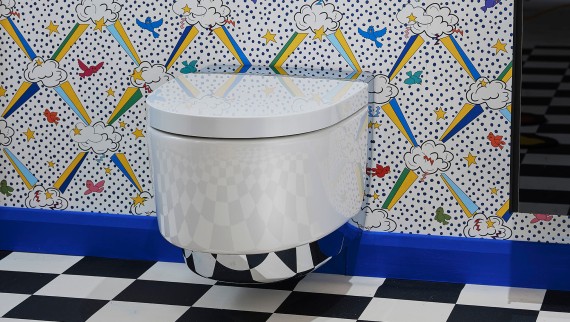 Geberit AquaClean Mera Exceptionally brilliant
With its floating design, the Geberit AquaClean Mera is the highest-selling shower toilet in Europe and sets new standards in every respect. The Mera is suitable for everyone who wants to pamper themselves with an additional helping of wellness. In addition to the proven WhirlSpray shower technology and the rimless WC ceramic appliance with TurboFlush technology, the Mera boasts a number of extra comfort functions.