Individual design tips for bathrooms
Turning old into new – that's the trick to upcycling your bathroom. How can a few discarded objects be used to create one-of-a-kind yet useful items to give your bathroom a personal touch? Here are a few suggestions.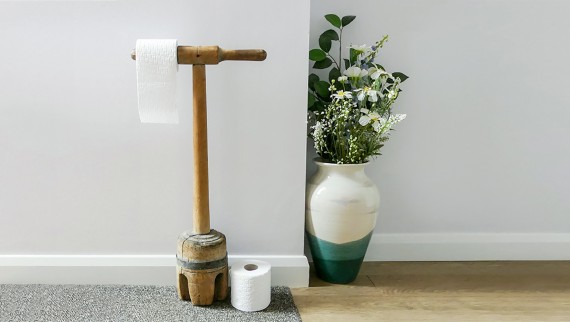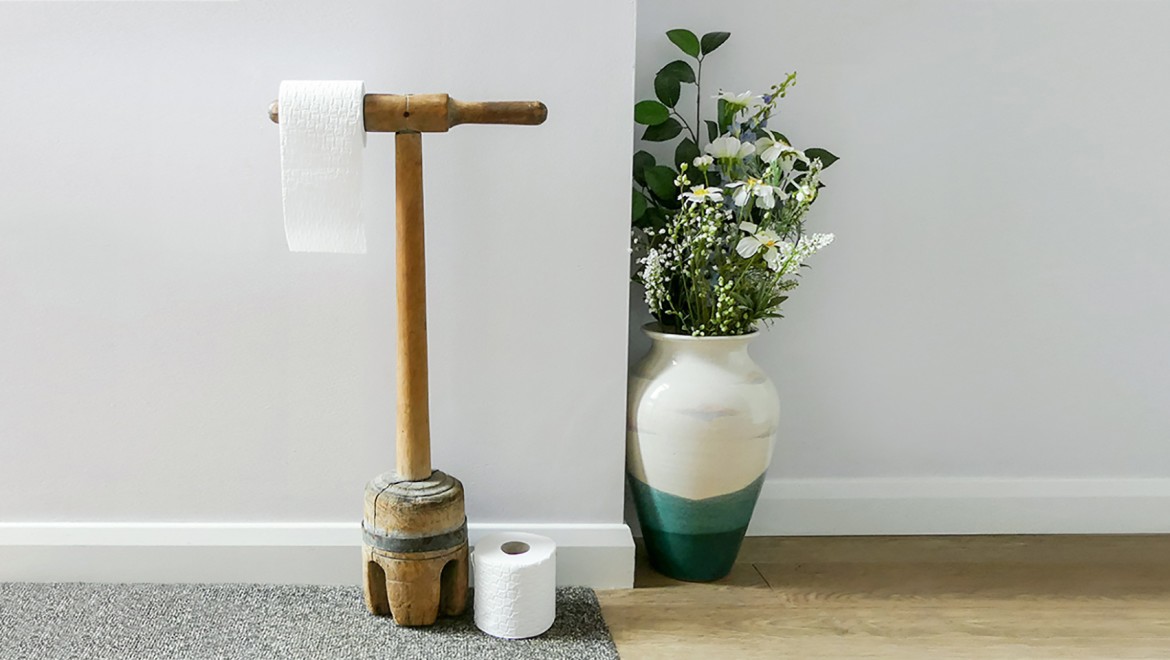 You do not always need to renovate the entire bathroom to create a new atmosphere. Sometimes the smallest change can make the biggest difference! A few personal details such as new decorative items can be enough to bring a breath of fresh air into your bathroom.
In recent years, the trend of upcycling – redesigning objects which have outlived their use in order to provide them with a new function and possibly a different style – has seen a surge of popularity in all areas of the home. This explains why even the simple pallet now graces modern homes in the form of coffee tables or bed frames.
Bathrooms can also benefit from such creative solutions, with a redecorated old ladder, for example, becoming a towel rail or clothes rack, or an old basket being transformed into a stylish laundry hamper.
Do-it-yourself in your bathroom
Objects that we cannot part with and that can be converted into special design elements also promote the idea of sustainability in our own four walls. An old chair that is no longer suitable for the dining room, for example, can still work as a clothes rack in the bathroom in a shabby chic look. A little sandpaper, chalk paint and a colourless varnish or wood wax as a surface finish can spruce up many wooden objects in no time.
Other examples of practical upcycling ideas for the bathroom:
a preserving jar converted into a soap dispenser
a fresh coat of paint on fruit boxes can produce another shelf unit for towels
decorated glasses, tins and buckets can be used as trendy

storage boxes

empty bottles, etc. make excellent vases
Creativity knows no bounds – so perhaps an object you have already discarded will soon find its way back into your bathroom.
Added value to you Get inspiration for your new bathroom
Inspiration tool

Discover ideas and functions in the modern bathroom and choose what you like and what is important to you. In just a few steps, you can bring together the elements of your dream bathroom.
Contact us

If you have any questions, simply fill out the contact form.
Newsletter

Our newsletter will provide you with insights and tips on how your bathroom can simplify your day-to-day life.
Always staying up to date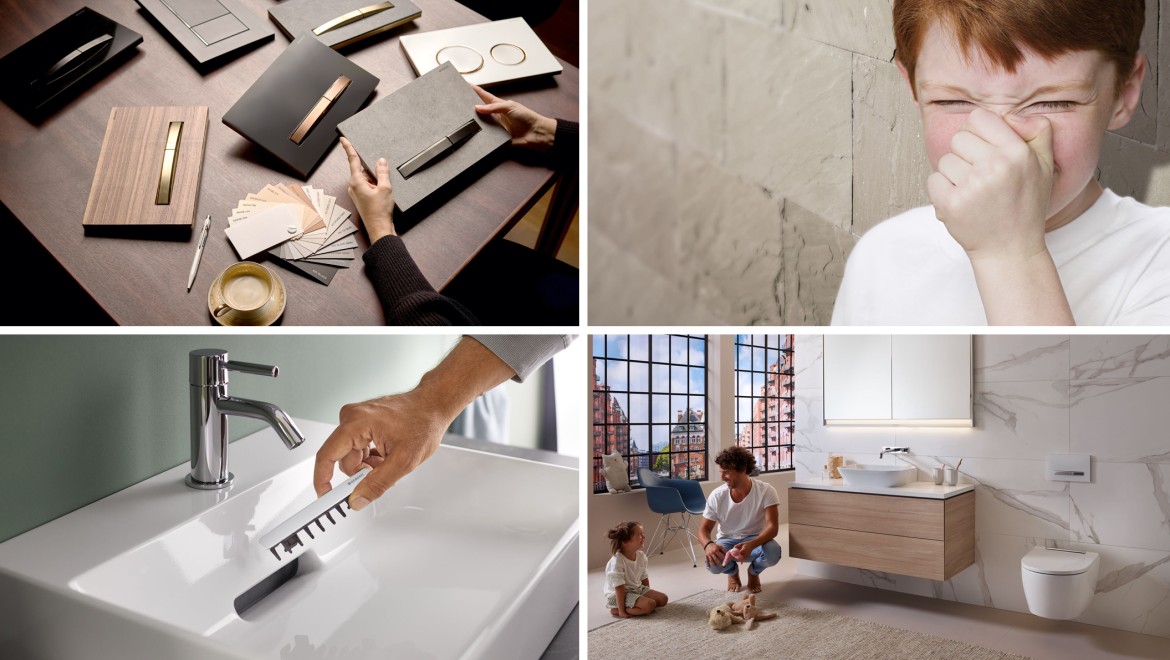 Subscribe to our newsletter and don't miss out on any news, events or tips for the bathroom. Stay up to date with the latest products, important dates for your calendar and more information on cleanliness, optimisation of space, comfort, design, user-friendliness and accessibility in the bathroom.
Which bathroom is the right one for you?