The guest WC as a calling card
Creating the perfect guest WC can take be a combination of different elements. Welcoming colours and high-quality materials, a sufficiently dimensioned washbasin with simple wall-mounted taps, a generously sized mirror, pleasant lighting and a quiet exhaust fan help to ensure that your guests feel at ease. An added extra for your guests (as well yourself) could be installing a shower toilet.
Aside from creating the a beautiful room, as the host, you can also do your visitors a favour by observing the following details:
Unused clothes hooks for jackets
Two or three rolls of soft toilet paper in reserve
A dry and clean toilet brush
Sufficient liquid soap or a piece of household soap
A pile of fresh small hand towels and a laundry basket
A small empty waste bin with a lid
Avoid old magazines, incense sticks and dusty dried flowers. Well-meaning instructions on how to use the shower toilet are also inappropriate.
Added value to you Get inspiration for your new bathroom
Inspiration tool

Discover ideas and functions in the modern bathroom and choose what you like and what is important to you. In just a few steps, you can bring together the elements of your dream bathroom.
Contact us

If you have any questions, simply fill out the contact form.
Newsletter

Our newsletter will provide you with insights and tips on how your bathroom can simplify your day-to-day life.
Always staying up to date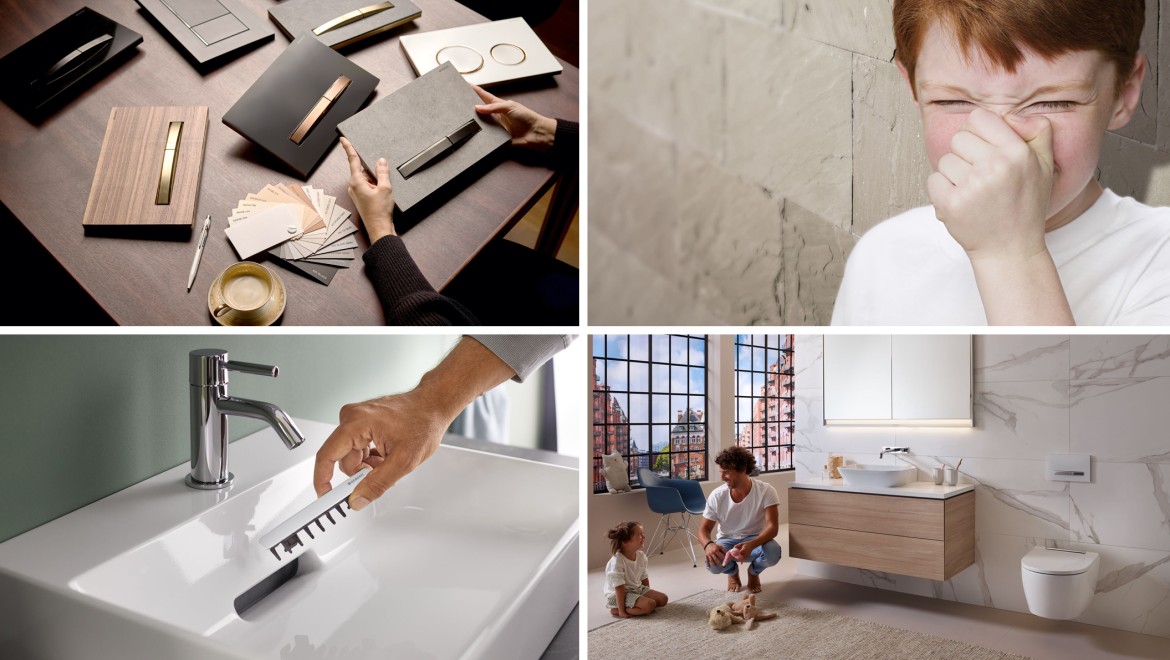 Subscribe to our newsletter and don't miss out on any news, events or tips for the bathroom. Stay up to date with the latest products, important dates for your calendar and more information on cleanliness, optimisation of space, comfort, design, user-friendliness and accessibility in the bathroom.
Which bathroom is the right one for you?