Pure aesthetic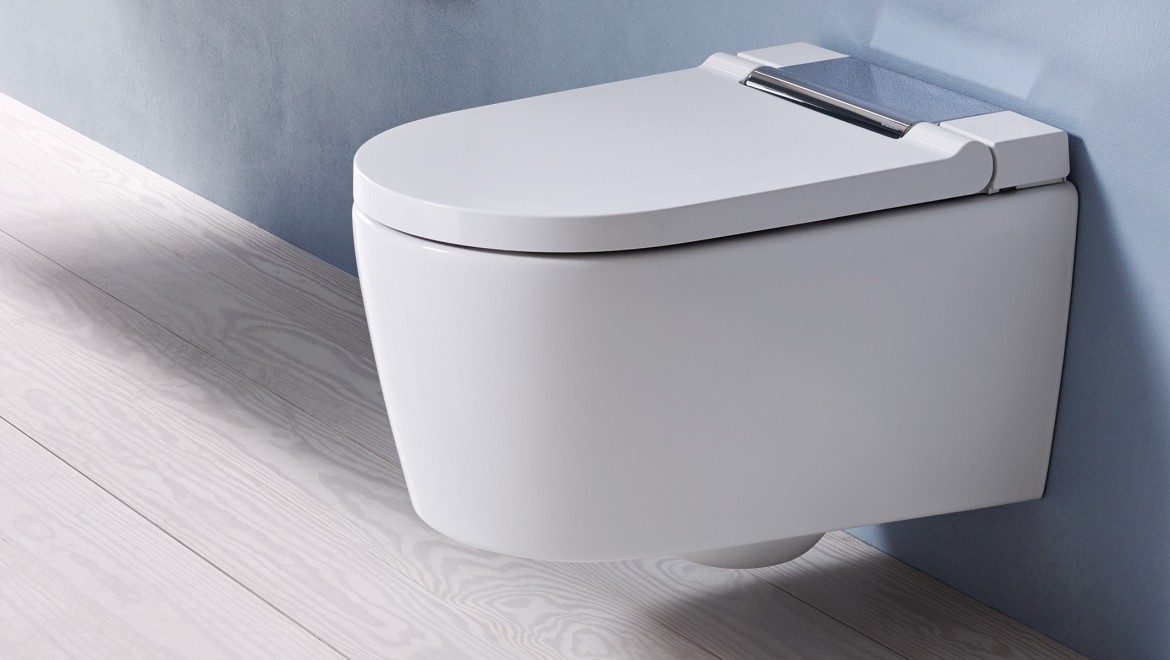 Swiss-born Hans Maurer invented the shower toilet in the late 1950s. In the beginning, the models were large, bulky and instantly distinguishable as unusual toilets. It was immediately obvious to the uninitiated that they must have additional functions – whatever they may be.
Over 60 years after the launch of the first model, these bulky shapes and visible connections are a thing of the past. Two factors made this possible – firstly, the technology now takes up much less space as electronics have got much smaller. Secondly, people began to rethink installations and design, also with respect to the bathroom. The focus is now on timeless, elegant design and integrated technology. Even the electrical and water connections in shower toilets have been incorporated in such a way that they are not obvious to the user at all. At first glance, today's shower toilets seem to work just like a normal toilet, but then set themselves apart with outstanding functions such as the spray arm, seat heating and odour extraction.
Added value to youGet inspiration for your new bathroom
Inspiration tool

Discover ideas and functions in the modern bathroom and choose what you like and what is important to you. In just a few steps, you can bring together the elements of your dream bathroom.
Contact us

If you have any questions, simply fill out the contact form.
Newsletter

Our newsletter will provide you with insights and tips on how your bathroom can simplify your day-to-day life.