Less rubbish in the bathroom
Europeans generate an average of 480 kilograms of rubbish per year. However, the good news is that 47% of rubbish gets recycled or composted, and this figure is set to rise (source: euronews.com). Even though more and more rubbish can be reused, the goal is to reduce the amount of rubbish produced per person. Below are five tips for producing less rubbish in your Geberit bathroom.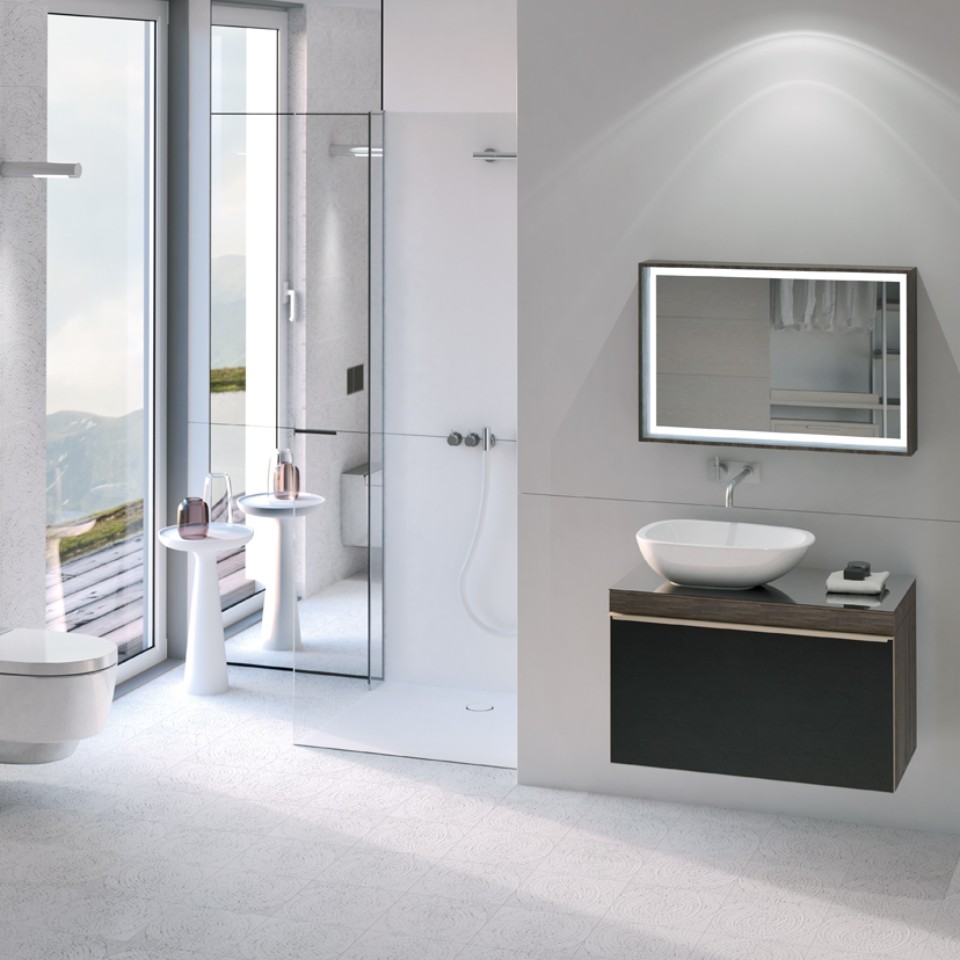 Please choose an information button in the image
Added value to youGet inspiration for your new bathroom
Inspiration tool

Discover ideas and functions in the modern bathroom and choose what you like and what is important to you. In just a few steps, you can bring together the elements of your dream bathroom.
Contact us

If you have any questions, simply fill out the contact form.
Newsletter

Our newsletter will provide you with insights and tips on how your bathroom can simplify your day-to-day life.