Added freshness in the bathroom DuoFresh odour extraction unit
Bad odours in the bathroom are a universal problem. And we all have our own ways of trying to get rid of them, from burning incense and spraying air fresheners to simply leaving the windows open. We never actually stop and think how great a role odours play in our daily lives. Even the slightest odour triggers a reaction, which means that our brain associates fresh fragrances with pleasant feelings.
Whereas air fresheners only mask odours temporarily and open windows just let in the cold air, the Geberit DuoFresh module works without any undesired side effects. The odour extraction unit is beneficial in lots of senses. Air extraction and light are automatically controlled by a proximity sensor. The air is extracted directly from the WC ceramic appliance and returned to the room once it has been purified. The DuoFresh module can be easily installed into any Geberit Sigma cistern and combined with virtually any flush plate in the Sigma range.
The Geberit DuoFresh module not only eliminates unpleasant odours, it also offers a whole host of intelligent functions. For example, the optional built-in sensor detects whenever someone approaches the WC and automatically activates the odour extraction unit. Moreover, the LED orientation light switches on automatically at night to light your way to the bathroom.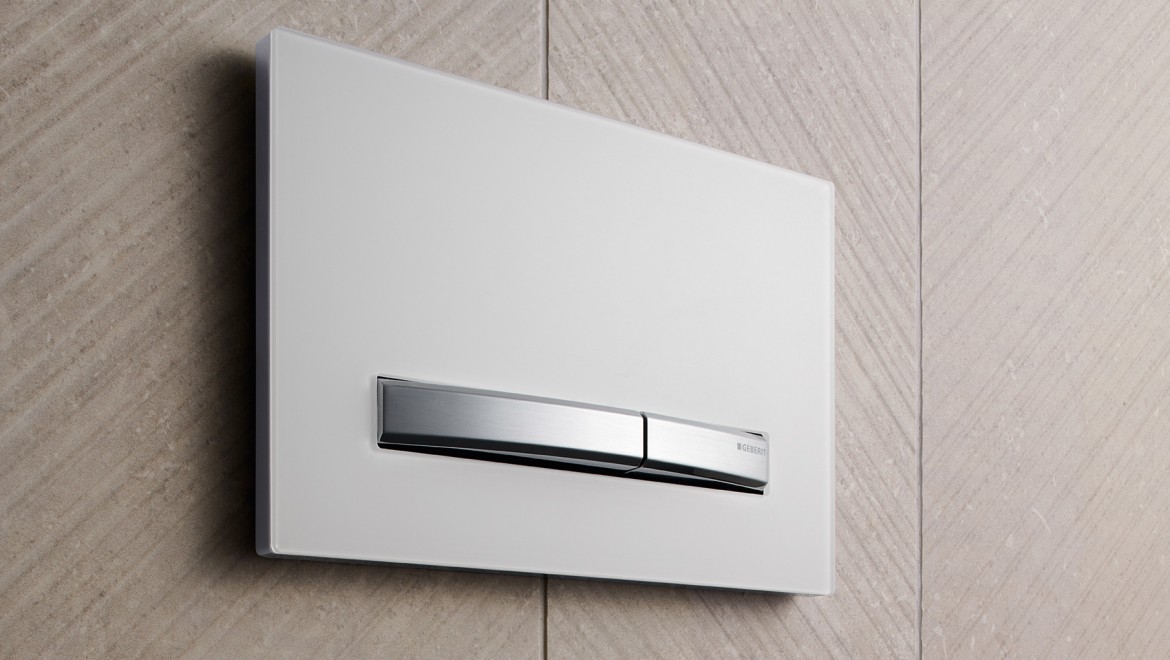 Plenty of fresh air with little installation effort
Have you always wanted to enjoy the advantages of an odour-free WC, but didn't want to deal with a large-scale renovation project? Or are you currently planning a new dream bathroom? In both cases, the Geberit DuoFresh module is just the solution for you.
Added value to you Get inspiration for your new bathroom
Inspiration tool

Discover ideas and functions in the modern bathroom and choose what you like and what is important to you. In just a few steps, you can bring together the elements of your dream bathroom.
Contact us

If you have any questions, simply fill out the contact form.
3D bathroom planner

Plan your bathroom online using the 3D view and choose between various options. You can also request a quote to turn your dream into a reality.
Newsletter

Our newsletter will provide you with insights and tips on how your bathroom can simplify your day-to-day life.