Induction Process What to expect in your first few weeks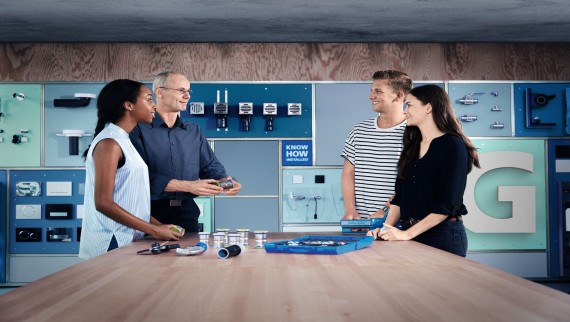 We've received your signed contract and are ready to welcome you to the team. What can you expect from us?
We understand that the first few weeks at a new company can be daunting, so we want to make the process as smooth as possible and provide you with an interesting and useful induction. All of our new recruits have been incredibly positive about their induction experience and feel it was such an important and valued aspect of their onboarding experience.
You will be provided with your induction plan a minimum of one week prior to your start date. We have pre-set dates for our induction timetable, and this will have been discussed with you when arranging the best date to commence employment.
The induction plan will cover the first couple of weeks, and every recruit goes through the same experience, ensuring a consistent start and providing you with a good level of information and the ability to meet lots of people. In the weeks leading up to your first day with us, your new manager will keep in touch with you.
Following this, your onboarding experience will be tailored to your position in the business and team requirements.
What do you need from me?
We will ask you to tell us about yourself on your starter form, - think about where you have worked previously, your hobbies etc. In advance of your start date, we will send a notification to the business advising them of your start and introducing you to the team.
What can I expect from my induction plan?