Employee Testimonials Joe Milkins, Key Account Manager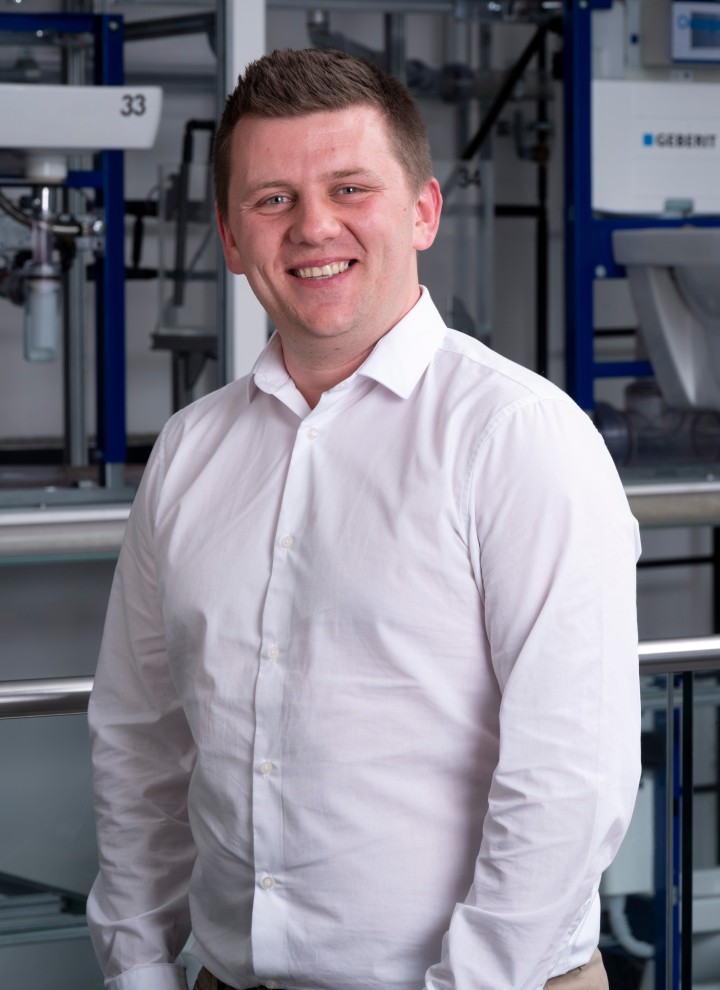 What was your path to Geberit?
I was approached by a recruitment consultant about an opportunity to work for a building materials manufacturer who operate Globally with a turnover of 3 billion+, I interviewed and the rest is history!
What are the roles you've held at Geberit?
Three in total; specification manager, business development manager & now Key Account Manager.
What's your team dynamic like?
Very relaxed across the whole team. We all have very similar roles/interests so share the same troubles & successes. This means there is always someone on the end of the phone to listen to you grumble or to share your good news!
How would you describe your time here so far?
100mph, no two days are the same and there is always something new happening.
What do you enjoy most about your role here?
The flexibility - you get to run your territory like your own business and get the backing from senior management who have been there and done it.
What's the best thing you have achieved here?
Being promoted to Key Account Manager after 2 years with the company.
What are the big opportunities ahead for you and your team?
We are a relatively new team so there is a lot of untapped potential, especially within the developer market.
What lessons have you learned along the way?
On big scale projects mistakes will always happen. It's how quickly they can be rectified and resolved that is the important part.
What would you say to someone who's not sure if they should apply to Geberit?
Do it… there are 12,000 people who work for Geberit so they must be doing something right!
What's the one piece of advice you could offer to job seekers looking to join your team?
Do some research into the ceramics. It's not all about the frames, flush plates & pipes anymore.