Employee Testimonials elize webb, junior account manager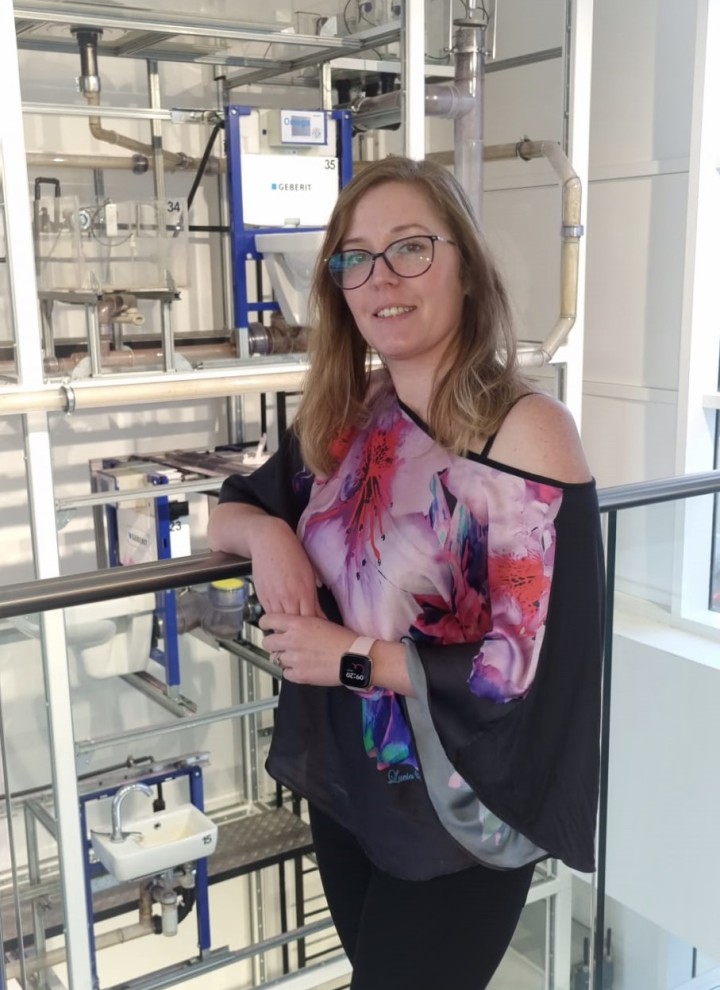 What was your path to Geberit?
I worked for a food import and export company as a marketing assistant and thought it was time to expand my work experience. I sent my CV to an agency and I got the call to attend an interview at Geberit Southern Africa. The agency gave me the Geberit website and when I checked it, the website was all in German!! I thought to myself 'what the hell am I getting into?!'. All I knew was that it had a piping picture on a blue background. This was in 2007. I took the risk and went for the interview. It wasn't long before I was informed I had the job and I gave two weeks' notice at the company I had worked at for four and half years. To date, no regrets taking that risk!!
What are the roles you've held at Geberit?
I started with Internal Sales, then a few years later, if I remember the correct year, in 2013 we implemented new changes and procedures within the internal sales and finance team. Consequently, I was promoted to overseeing internal sales as an unofficial Team Leader role. In 2017, I moved to the finance team as an Account Receivable Controller, and while doing this I worked with the Internal Sales department. It's a very long list of responsibilities I had when working in South Africa. In 2019, I moved to the UK with my family and started at Geberit UK as a Customer Support Advisor. I then moved onto Contract Support, and when my current position for a Junior Account Manager became available, I was all over it like icing on cake! I am in my happy place - I LOVE my job and the team I work with.
What's your team dynamic like?
Our team is an absolutely awesome and effective team. We get on extremely well together, both socially and in a business capacity.
How would you describe your time here?
I love the UK. It's beautiful with so much history to explore and the people are so friendly. Working at Geberit UK is like living a dream.
What do you enjoy most about your role here?
Every aspect of it. There is not a day that goes by that I don't like what I do, I love it.
What's the best thing you have achieved here?
My achievement in Geberit Southern Africa was that I reduced the company's bad debt in a big way. My achievement here in the UK has been moving here and settling in well, along with finding the right position in the company.
What are the big opportunities ahead for you and your team?
I am currently studying to acquire my ACCA qualification as this will obviously improve my financial knowledge and help me to understand the financial links between departments. Once I have this knowledge, I can undertake additional tasks within the finance team and open up new opportunities to advance my career. For our team, in order for the financial team to provide a continuous high standard, improved service and year end audit report, we are constantly assessing our processes to find the most effective and efficient way forward.
What lessons have you learned along the way?
I have seen a lot of change within the two companies on each continent. For me, it's about adapting well to change and how to deal with people effectively and amicably.
What would you say to someone who's not sure if they should apply to Geberit?
They should assess their options but know that moving into Geberit is what you make of it. The company will look after you and you could have the potential to advance within. From my first day I don't regret it one bit.
What's the one piece of advice you could offer to job seekers looking to join your team?
Be confident, yet humble. Be a team player. Be effective.