Employee Testimonials Colette Bromley, national account manager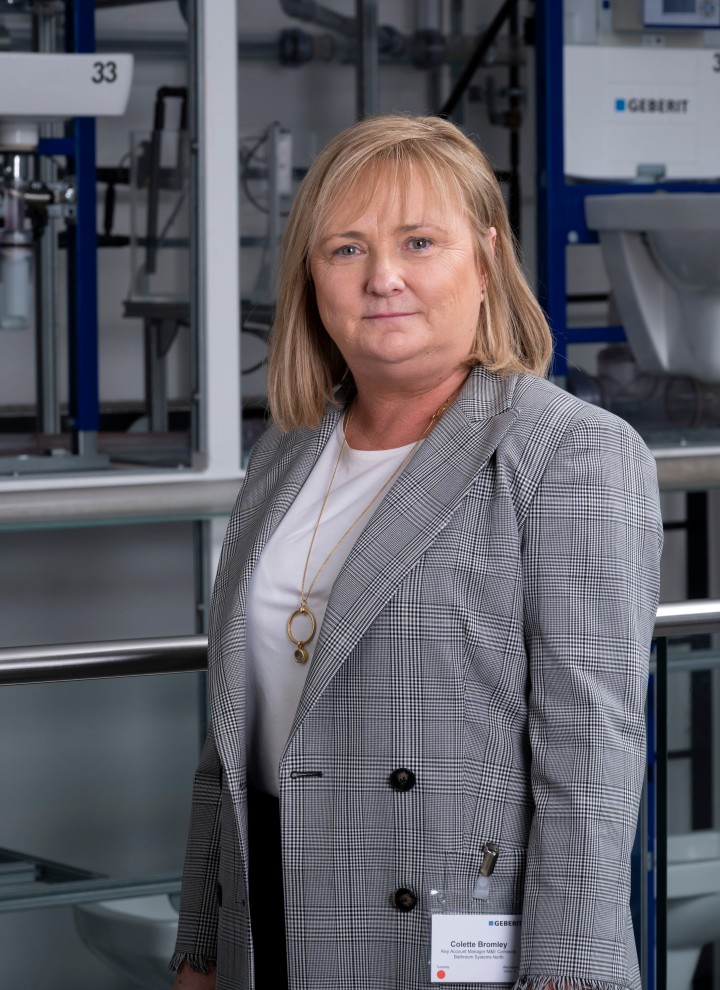 What was your path to Geberit?
I started in the internal sales office at Twyford and then progressed to external sales as a BDM covering merchant customers in the North West. I then moved on to Commercial and Specification Sales, before moving to a Key Account Role, covering national and large regional contractors – which is my current role.
What's your team dynamic like?
I support the remainder of the team via contract leads should my customers not be successful in winning contracts. I forward the project leads, advising which of their contractors has been successful, and pass on the project schedules I have completed – this also applies to other teams such as Piping.
How would you describe your time here so far?
Challenging – we have had many changes during my time here, particularly with internal personnel and processes. Product withdrawals also affect the area of business I work in.
What do you enjoy most about your role here?
Being out visiting customers.
What's the best thing you have achieved here?
Securing large projects and learning about the piping business
What are the big opportunities ahead for you and you team?
In ever changing markets with constant challenges, Geberit are better positioned than many to capitalise.
What would you say to someone who's not sure if they should apply to Geberit?
Geberit UK is part of a large successful European business that offer job stability and a lot more in terms of employee benefits than many other companies.
What's the one piece of advice you could offer to job seekers looking to join your team?
If you are prepared to work hard, you will be rewarded.