Geberit sponsors Warwick Town bonfire
Saturday 5th November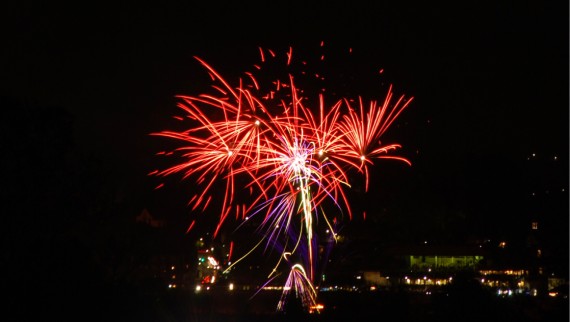 Geberit are pleased to be sponsoring the award winning fantastic firework display at Warwick Racecourse for the second year running. The event will be held by Warwick Lions, Warwick Rotary Club and Warwick Racecourse on Saturday 5th November where gates will open at 5pm.
A range of hot foods and refreshments will be available across the site with all bars open. You can reserve a table for a hot supper in the Kingmaker restaurant with a great view of the bonfire and firework show.
Keeping it local, CJ's events are providing additional stewards to help with parking and security. Members of the Warwick Lions and Rotary Clubs manage the event on the night which is one of their major annual fundraisers for local charities. Last year 6,000 came and tickets sold out in advance.
The racecource grandstands offer a great view of the Bonfire and Firework show across the track on the common. The Fireworks will start off with a 10-minute show at 6pm to keep the little ones entertained, the bonfire will be lit at 6.30 and then the main show starts at 6.45 with 20 minutes of top-class fireworks.
Advance Tickets
Adults and children over 15 - £8
Children under 15 - £2
Infants under 3yrs old - Free entry

Click here for further information
Local companies Feldon Dunsmore, Geberit, Bovis Homes, Warwick Kia, Godfrey Payton, Delta Marriott Hotel, have all provided their support, with Unipart Logistics supplying the pallets for the Bonfire. Sambassadors of Groove will be providing entertainment to the crowds, and warwick Racecourse brings in a host of local suppliers to provide a range of hot foods.
Press Enquiries
WAA Chosen
Wrens Court
58 Victoria Road
Sutton Coldfield
West Midlands
B72 1SY
Email: geberit@waachosen.co.uk
Tel: 0121 321 1411
For urgent press enquiries only please contact
Jo Medlicott: 07890 037651