Geberit sponsors The Great Indoors Podcast 16th April 2020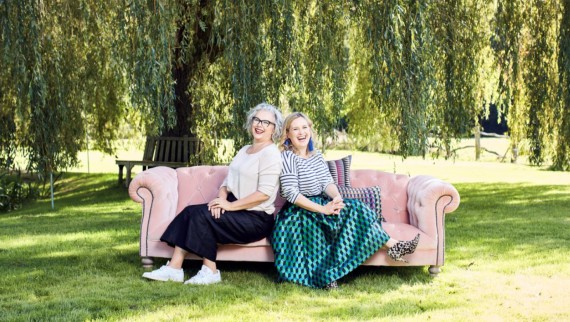 The Great Indoors Podcast, fronted by interior heavyweights, TV presenter Sophie Robinson and best-selling author and journalist Kate Watson-Smyth, is a one-stop shop for interior inspiration and feel-good chat and this series will be sponsored by Geberit.
The Podcast, a celebration of all things interiors and everything you need to know about making your house a home, sees Kate and Sophie discuss, debate and guide listeners through top interior trends and hot topics.The premium bathroom manufacturer is sponsoring series four of the popular Podcast, which launched last Thursday 16th April, attracting an ever-increasing tribe of loyal listeners.
Holly Aspinall, consumer marketing manager at Geberit, said: "We are thrilled to announce Geberit's sponsorship of The Great Indoors Podcast, and look forward to listening along as Kate and Sophie delve into the world of interiors, design, renovation and inspiration.
"It's key that throughout this challenging time we continue to do everything we can to support our retailer network, by investing in tools that raise awareness of great bathroom design, particularly to our audience who are at the couch planning stage.
"It's a pleasure for Geberit to be supporting this series of a podcast that brings so much joy to people, offering escapism at a time when we need it most."With thousands of listeners having already downloaded the podcast, it's evident there is a massive interest in all things interior design at this time.
"Now more than ever, our homes truly are our sanctuary and it's more important than ever that we find our own space within the home to relax and unwind from day to day life."
Listen to the Podcast at: https://thegreatindoors.libsyn.com/.
Press enquiries
WAA Chosen
Wrens Court
58 Victoria Road
Sutton Coldfield
West Midlands
B72 1SY
Email: geberit@waachosen.co.uk
Tel: 0121 321 1411
For urgent press enquiries only please contact:
Jo Medlicott: 07890 037651