Geberit launches the new Hotel Guest Experience Report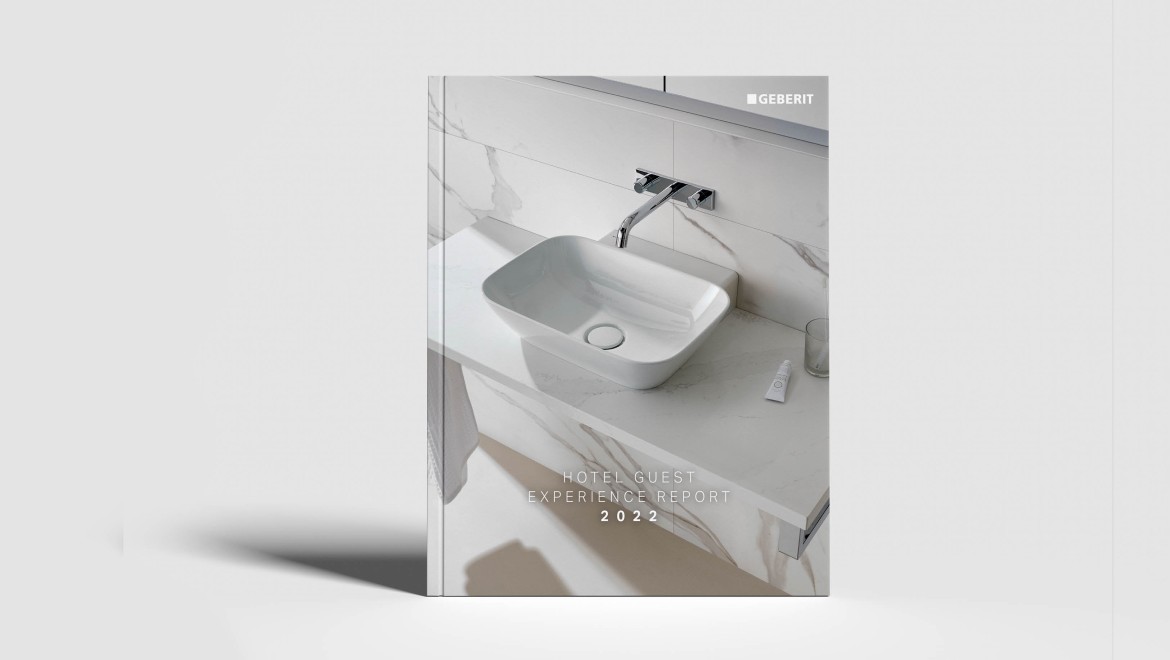 Bathroom manufacturer, Geberit, has launched its latest Hotel Guest Experience Report for 2022, working in collaboration with some of the UK's leading architects and design pioneers. The publication, now in its second year, explores the challenges and opportunities facing hotels today and is a must read for anyone designing hotels for the future.
In the first chapter, Sensory Designer and Neuroscientist, Ari Peralta explores the importance of human wellness in hospitality design, looking at the role of smart technology in amplifying positive guest experiences.
The report also features insight from architect Cecilia Vodret, Head of Interior for Speri design's London office who examines how hotels can make the best possible use of every space available to boost both revenue and guest wellbeing.
Balkaran Bassan, Senior Designer at Areen Design, predicts in the report that we will increasingly be combining the individual user experience with an emphasis on wellbeing. Balkaran details how hotel guests will expect thoughtful experiences and solutions that allow them to detach from the stress of travel and find their home away from home.
Finally, Sound Architect, Tom Middleton looks at the growing importance of the bathroom and why it can no longer remain just a transactional and transitory space for guests. Tom discusses how hoteliers now have a social responsibility to design a 'temple of tranquility' with empathy and how the sector can support the real human challenges of our life navigating a new normal.
Sophie Weston, Channel Marketing Manager at Geberit UK said: "We are delighted to have teamed up with some of the industry's leading names to share the issues and market trends that will help shape the hospitality world across 2022 and beyond. At a time when the hotel industry has faced multiple challenges, we hope that this insight will drive new and rewarding customer experiences for hoteliers."
Press enquiries
WAA Chosen
Wrens Court
58 Victoria Road
Sutton Coldfield
West Midlands
B72 1SY
Email: geberit@waachosen.co.uk
Tel: 0121 321 1411
For urgent press enquiries only please contact:
Jo Medlicott: 07890 037651