Geberit wins BSS Supplier of the Year Award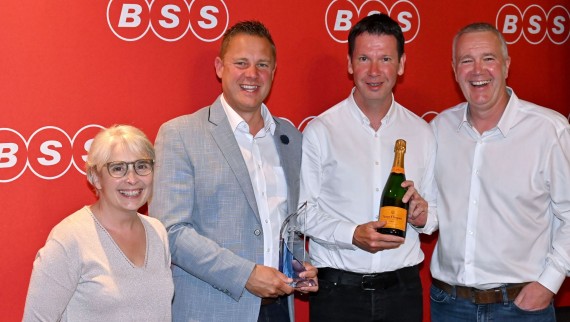 Geberit has won the BSS Supplier of The Year Award for the third consecutive year.
BSS employees and commercial teams across the country voted for Geberit to retain the title due to its strong working relationship with BSS customers.
The Geberit team was presented with the award at the first event BSS have been able to hold since 2019. The celebration also highlighted the additional support suppliers have offered considering the unprecedented challenges of the past two years.
Sophie Weston, Channel Marketing Manager at Geberit says: "We are thrilled to have won the BSS Supplier of the year award for the last three years. At Geberit we try to support all our partners in the best way possible therefore being commended on this relationship is a proud moment indeed."
Press Enquiries
WAA Chosen
Wrens Court
58 Victoria Road
Sutton Coldfield
West Midlands
B72 1SY
Email: geberit@waachosen.co.uk
Tel: 0121 321 1411
For urgent press enquiries only please contact:
Jo Medlicott: 07890 037651