Geberit is awarded EcoVadis status for the third year in a row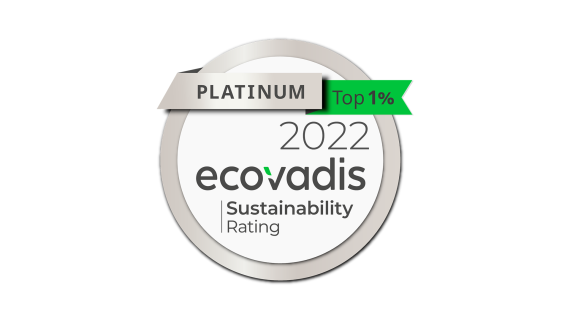 Geberit Group has been awarded the Platinum medal by EcoVadis for its exceptional sustainability management practices.
This marks the third consecutive year that Geberit has earned the prestigious rating, solidifying its position as a sustainable leader in the bathroom industry.
Pete Davis, Marketing & Products Director at Geberit UK, said: "At Geberit we design and develop all our products based on eco-friendly principles which guide the entire product development process, from sourcing raw materials to choosing responsible suppliers, implementing local production, and green logistics.
"Receiving the Platinum EcoVadis award places us amongst the top one per cent of sustainable companies across every industry rated by the platform which we're extremely proud of. The award makes it visible to our customers and suppliers that Geberit has a comprehensive, systematic and long-term sustainability management system in place."

EcoVadis, established in 2007, is the world's largest and most trusted provider of business sustainability ratings, creating a global network of more than 100,000+ rated companies.
Every year, the provider assesses and monitors sustainability practices for thousands of businesses worldwide. The Platinum medal is the highest possible rating awarded by EcoVadis.
The EcoVadis mission is to provide reliable, globally recognised sustainability ratings and insights, enabling all companies to reduce risk, drive improvement and accelerate positive impact on the planet and society.
Some of Geberit's innovative sustainable products include the Geberit urinal system which has water saving flush control, infrared taps that save up to 80 per cent of water due to two-beam technology, and flush and fill valves in toilet installations made from recycled plastics.
For more information on Geberit's sustainable solutions visit here
Press Enquiries
WAA Chosen
Wrens Court
58 Victoria Road
Sutton Coldfield
West Midlands
B72 1SY
Email: geberit@waachosen.co.uk
Tel: 0121 321 1411
For urgent press enquiries only please contact
Jo Medlicott: 07890 037651