Minavil House
Project information
Location: Wembley, London
Contractor: OEP Building Services
Project Completion: May 2021
Geberit Know-How
Problem: Specify Geberit prefabricated washroom systems across mixed-used development
Solution: Geberit Prefab Solution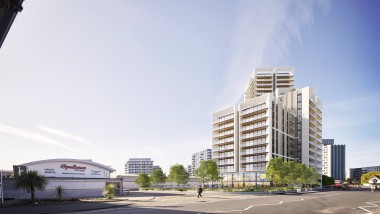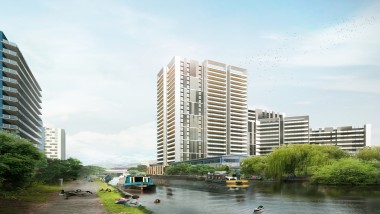 Project overview
Minavil House in Wembley is a mixed-use development which comprises 251 residential units with 215 of these earmarked for shared ownership and the remaining 36 for affordable rent. The development is the gateway site to Alperton which was designated a Housing Zone by the Mayor of London in 2015 and is a key regeneration area for Brent. Up to 6,000 new homes are planned for the area in north-west London.
Once complete, the new bathroom pods will showcase the total solution behind and infront of the wall. The complete package adds value across a range of projects whether thats hotels, private residential, affordable housing or student accomodation.
Central to the vision of the development is delivering quality consistently throughout and ensuring that the ceramics are fitted to the highest quality standard.
DELIVERING THE SOLUTION
OEP Building Services, a modular construction company worked with HG Construction and Clarion Housing Group to supply the bathroom pods across Minavil House. Clarion Housing Group specified Twyford ceramic sanitaryware, with OEP then working with Geberit to develop the specification further. The fully fitted steel-framed bathroom pods were assembled at OEP's off-site manufacturing facility.
Discussing the benefits of specifying pods, Max Russell from OEP said: "One of the main reasons why installing pod bathrooms is preferable for a project like this comes down to cost. Our manufacturing facility based in the north of england which presents some serious price advantages over installing the bathrooms on-site in London. You have signicant economies of scale with the manufacturing of hundreds of bathrooms off-site in one facility- less breakages, snagging issues and so on."