Haute couture on the Amstel HAUT Amsterdam
Project information
Location: Korte Ouderkerkerdijk 1, Amsterdam
Architecture firm: Team V Architectuur, Amsterdam
Initiator and project developer: Lingotto, Amsterdam
Engineer: Arup, Amsterdam
General contractor: J.P. van Eesteren, Gouda
Project Completion: May 2021
Geberit Know-How
Problem: Specify Geberit prefabricated washroom systems across mixed-used development
Solution:

Geberit Silent-db20
Geberit Sovent
Geberit HDPE
Duofix Frames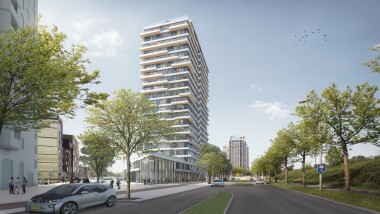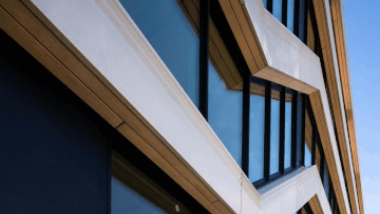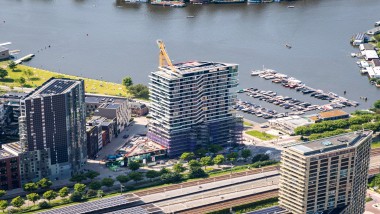 Project overview
The highest certified BREEAM sustainability level, the tallest timber building in the Netherlands and comfortable living in the heart of the Dutch capital: HAUT Amsterdam combines all aspects of modern living, with Geberit know-how also playing a part.
The task was anything but simple. Back in 2016, the City of Amsterdam offered invitations to tender for a construction project on a plot of land in the Amstelkwartier, a former industrial area. The aim was to construct a residential building with architectural flair that also meets the applicable standards for green building.

Five years later, and Amsterdam can now be justifiably proud of its new symbol for modern, sustainable living. The 73-metre-tall residential building is the highest timber building in the Netherlands and offers its residents stunning views of the Amstel river, the Stadshaven Amstelkwartier marina, and the Somerlust park.
For urbanites
However, HAUT Amsterdam – the new haute couture building in the Dutch capital – has more to offer than just a striking facade and beautiful views. The 21-storey residential building is home to 52 mid-priced apartments. The stability of the building is ensured by a concrete base on concrete foundations, which is absolutely essential in a city such as Amsterdam where cellars are at groundwater level. However, the main structure is made of wood, with 2,800 m3 installed throughout.