Ayla Golf Club, Aqaba, Jordan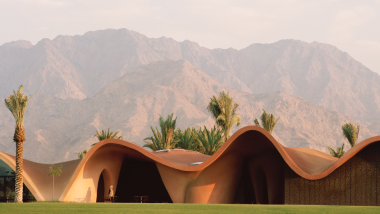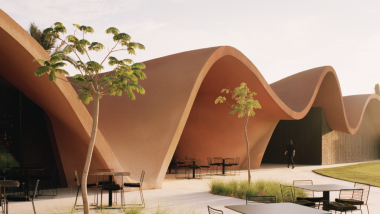 Project overview
INNOVATIVE AND UNIQUE
At the southern end of the Israel-Jordan border lies Aqaba, where lasting peace has paved the way for construction of the Ayla Oasis. This development project will eventually include hotels, artificial lagoons and a marina. The first piece of the puzzle at the Ayla Oasis isan 18-hole golf course designed by golf legend Greg Norman. The renowned architects from Oppenheim Architecture were tasked with designing the accompanying buildings.Chad Oppenheim and Beat Huesler opted for a visually attractive and functionally convincing approach that banishes memoriesof this "stressed setting" .
STRENGTH LIES IN PEACE
The characteristic wavy design gives the various building types a sense of charisma and calm. With this in mind, Oppenheim Architecture speaks of a"silent monumentality" – as seen in a range of other spectacular projects such as the waste water treatment plant in Muttenz, Switzerland. The wavy designof the roof also defines the building interior. As a result, there is a complete lack of exact angles and alignments. Instead, the architects consciously used organic shapes that openly highlight the traces of the construction process.