Employee Testimonials Sally hulme, technical sales manager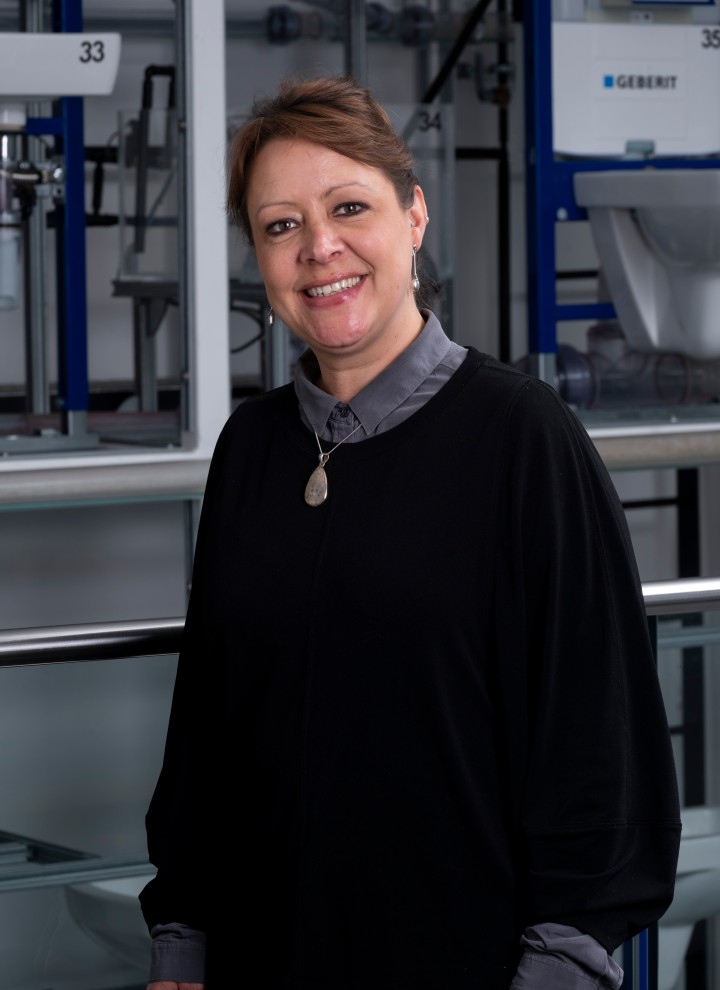 What was your path to Geberit?
I had a small underfloor heating business which was my introduction into the construction industry. My family relocated to Oxfordshire where I got job at a tap manufacturing company. One of the directors there moved to Geberit and I followed.
What are the roles you've held at Geberit?
I am a Technical Sales Manager (TSM) for the South West covering Oxfordshire, Swindon, Bath, Bristol and Andover. I am on the Piping side of Geberit and look after contractors and distributors in my area.
What's your team dynamic like?
Words are difficult to express just how brilliant my team are. We just work. Everybody is supportive and caring and we don't take life too seriously.
How would you describe your time here so far?
I wish I'd found Geberit earlier in my career. Geberit is rammed full of exceptional people and is a very good and supportive company to work for. Life is very busy working at Geberit - our products are market-leading and it takes lots of hard work and dedication to maintain that standard.
What do you enjoy most about your role here?
Supporting my customers through difficult situations and coming out the other side and the customer seeing the value in our service. The support and service we offer is priceless.
What's the best thing you have achieved here?
Gaining technical knowledge - being able to confidently advise customers on technical issues but also knowing when to ask for help.
What are the big opportunities ahead for you and your team?
The piping team have been very successful year on year so I guess growing this position will be the biggest opportunity.
What lessons have you learned along the way?
To ask if you need help, keep on top of admin and have lots of laughs.
What would you say to someone who's not sure if they should apply to Geberit?
I'd say give me a bell, I'd be more than happy to talk about it.
What's the one piece of advice you could offer to job seekers looking to join your team?
I know it's an old cliché but "work hard and play hard" and be a team player.