Employee Testimonials Garfield King, Area Manager within AquaCare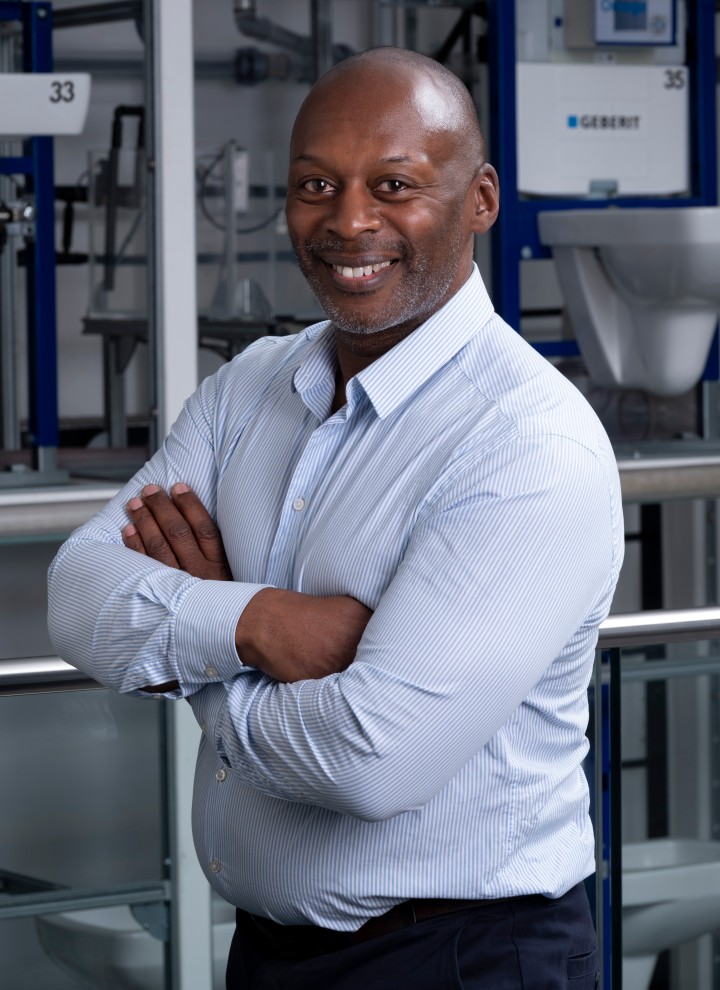 What was your path to Geberit?
I was approached through a recruitment agency based on my previous experience.
What are the roles you've held at Geberit?
Area Sales Manager within the AquaClean Care team.
What's your team dynamic like?
The team are very close knit and all have a wealth of experience within the healthcare Sector.
How would you describe your time here so far?
It has been very challenging but I have learnt a lot over the last 12 months.
What do you enjoy most about your role here?
I find it very rewarding and I feel that I am helping clients who may be suffering from complex needs to be more independent within their homes.
What's the best thing you have achieved here?
I have taken over an area which I have managed to grow and develop further.
What are the big opportunities ahead for you and your team?
As a team, we are achieving all our targets. We tend to bounce ideas of each other and spread ideas amongst the team.
What lessons have you learned along the way?
I have learnt you can never be judgemental, you must be a good listener and have empathy.
What would you say to someone who's not sure if they should apply to Geberit?
I would recommend to go for it and just be yourself.
What's the one piece of advice you could offer to job seekers looking to join your team?
As long as you are hard-working and willing to learn, you will get the support to progress within Geberit.