Employee Testimonials Ed Hands-Patel, Customer Care Team Leader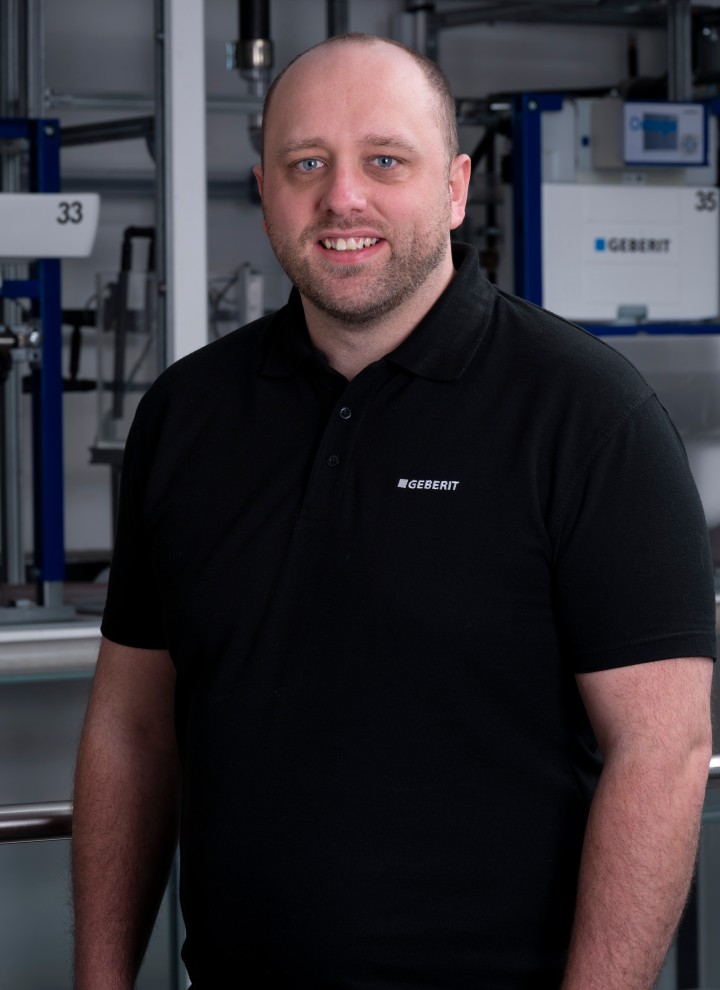 What was your path to Geberit?
Before Geberit I worked as a Team Lead for a first line support contact centre in the gaming industry.
What are the roles you've held at Geberit?
I joined Geberit in 2017 and have had a few different roles. I started as a Technical Support Advisor, helping our customers with installation and warranty queries. After a couple of years, I became a Team Leader with the Technical Team. At the end of 2021 I moved across to be the Customer Care Team Leader.
What's your team dynamic like?
We have a great mix of personalities in the team and the atmosphere is always really positive and lively. We are a busy department & the team are always looking out for each other will help one another at the drop of a hat. It is great to come in to work each day knowing you will be working within a team that cares for each other.
How would you describe your time here so far?
I have really enjoyed my time at Geberit, like any job there are natural highs and lows. I have worked with some great managers who have always been collaborative in their approach, allowing me to progress and achieve my goals at work.
What do you enjoy most about your role here?
As a team leader, I am trusted by my manager to achieve our goals in the best way that I see fit. I love being in a role where I can express my individuality as a person and as a team lead. This freedom has allowed me to increase my profile within the business and work on projects outside of what I would be given access too normally.
What's the best thing you have achieved here?
There are two things that I am really proud of achieving with Geberit. Having not worked in the industry before, the knowledge I required to be successful in my roles was vast. I always work hard to absorb new information and now have a great knowledge of our products, systems and the industry.
I have also been trusted to work on implementing a new ticket-based email system into the Commercial Services teams. As part of this I presented the system at our annual Sales Conference to roughly 100 people. Presenting to this many people is not something I had ever done before and was an amazing experience!
What are the big opportunities ahead for you and your team?
My team was created in 2021 and throughout the last year we have been working collaboratively to improve our processes and structure. We now have the opportunity to increase our service levels and achieve the targets we have set.
What would you say to someone who's not sure if they should apply to Geberit?
Geberit is a great place to work. The benefits we receive are fantastic, there is flexible working and the events that are put on are always really fun. Whenever we have a new starter join, they always comment on how friendly everyone in the office is. The office itself is modern and open plan with a great atmosphere.
What's the one piece of advice you could offer to job seekers looking to join your team?
There is always a lot to learn when joining the Customer Care team. If you join with an open mind, a willingness to learn and enthusiasm to do well you will love working here!