Employee Testimonials Adam ester, key account director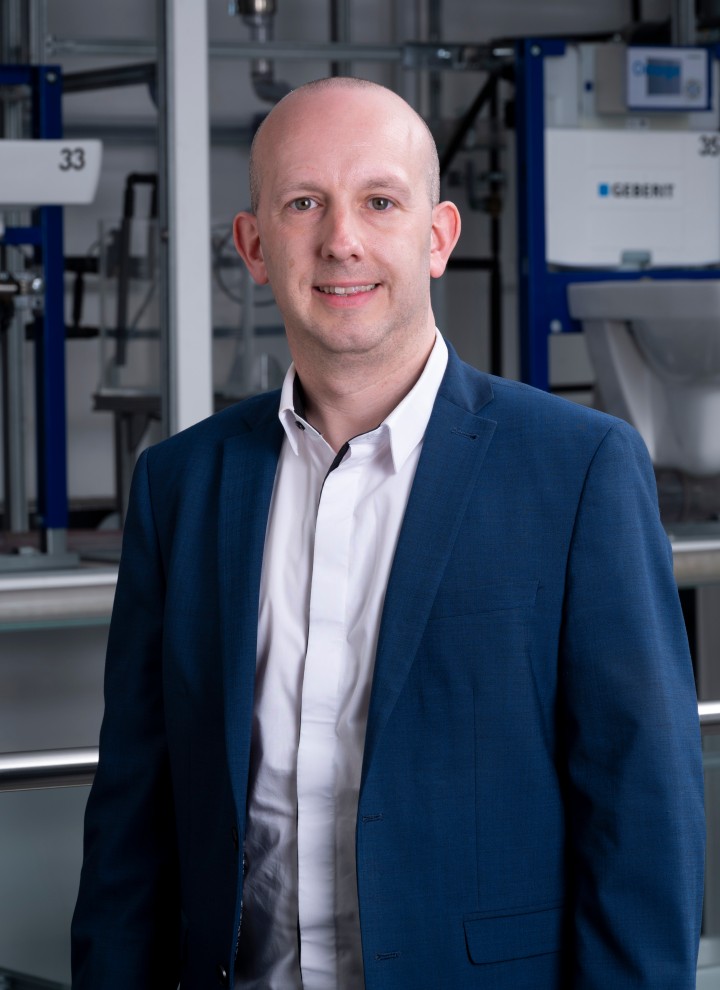 What was your path to Geberit?
I joined Geberit in September 2010. Prior to that, I worked for Porcelanosa (a manufacturer/supplier of bathroom and kitchen solutions) as an ASM for independent retail.
What are the roles you've held at Geberit?
During my current working career at Geberit I have held the following roles; Area Sales Manager, Senior Area Sales Manager, Regional Manager, and National Sales Manager - all within the Retail sales team. I am currently Key Account Director for Distribution and Large Retail.
How would you describe your time here so far?
My time at Geberit has been fast paced and full of opportunity. I have also experienced the business continuing to grow in the UK. The continuous introduction of fantastic, innovative new products and also new strategies to help achieve our ambitious goals keeps everything fresh and focussed. I've got to know some great people and develop some long-lasting relationships.
What do you enjoy most about your role here?
I like how we do not sit still and let the world pass by - we embrace change, opportunity and new ways of developing the business. I really enjoy that face-to-face engagement with our customers and nurturing our growth and activity plans with them from start to finish. I have so much to talk about with them all and this keeps the role interesting. You do not feel you are constantly talking about the same thing. We are working on some great strategic plans with our key customers that will cement those relationships further and continue to grow the overall business.
What are the big opportunities ahead for you and your team?
The opportunities that lie ahead for me are to bring our key customers even closer to the business, to align both our strategies and collaborate to grow our position in the sector.
What lessons have you learned along the way?
To become more analytical and focus on key data that can help put together strategic account plans. To build your own individual brand within the business and get to know your colleagues from an internal department and external sales team perspective. This will support you with your goals, KPIs and account plans if everyone is aligned.
What would you say to someone who's not sure if they should apply to Geberit?
Geberit are a fantastic company to work for, they invest in people and offer huge opportunity to develop your own skills and knowledge base. The company are innovative and always looking to be ahead of market trends with the latest technology, but at the same time taking sustainability and environmental factors extremely seriously. As a business, we stand by our 'MERIT' values and this is lived every day throughout the company. Throughout the original Covid-19 pandemic, they stood by every single member of staff, protected jobs and always had an eye on how we would come out even stronger - you always felt that the company cared about everyone's wellbeing.