Twyford announces new additions To product portfolio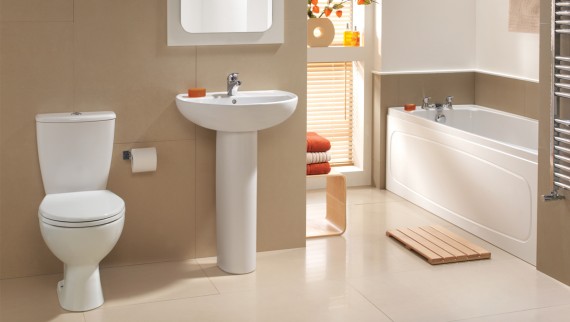 Twyford has added to its product portfolio with extensions across several of its ranges. The extension will see Twyford further strengthen its offering in the commercial sector.
Twyford's Alcona portfolio will now see the inclusion of Rimless design technology into a selection of new products within the range, including a new compact, wall-hung WC. The innovative technology, which eliminates tricky corners and hard-to-reach areas around the pan, will now be incorporated across three new close coupled and wall-hung toilets. As well as additions to its Alcona range, Twyford is also introducing new basins within its Option series.
Additions to the range of Doc M packs have also been announced by Twyford. This extension will see the addition of new basins and brassware, as well as new ambulant close coupled sanitaryware, exposed shower Doc M packs and new stainless steel rail variants.
Peter Davis, Product and Marketing Director at Geberit said: "We're continuing to invest and innovate in our Twyford product portfolio. Twyford's bathroom collections are an important part of Geberit's ceramic offer and we want to support the commercial sector by designing products that deliver what the market needs and at an affordable price."
For more information visit www.twyfordbathrooms.com

Press enquiries
WAA Chosen
Wrens Court
58 Victoria Road
Sutton Coldfield
West Midlands
B72 1SY
Email: geberit@waachosen.co.uk
Tel: 0121 321 1411
For urgent press enquiries only please contact:
Jo Medlicott: 07890 037651