Outsource the Hassle with Prefabricated Drainage 25th June 2021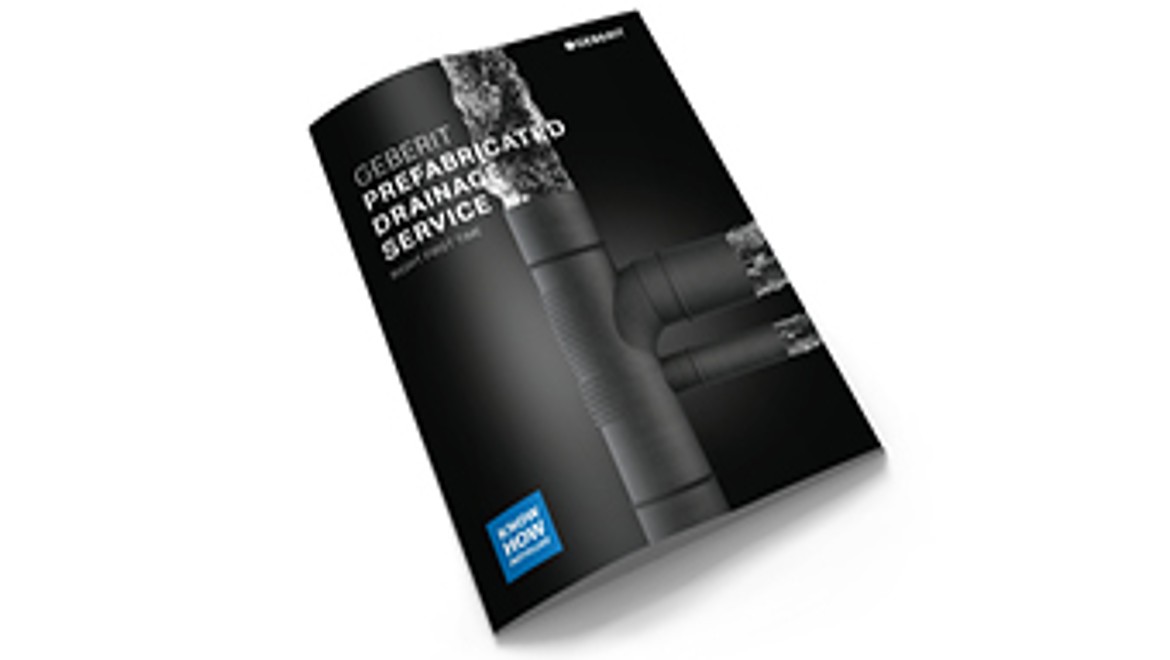 Antony Corbett explains why prefabricated drainage systems can help contractors change their way of working for the better.
Most people are creatures of habit and will stick with what they are used to. The construction industry is no different in that mindset. In the drainage market specifically, we see contractors and installers using certain pipe materials or connection methods because they are used to doing things in a particular way, with particular materials.
This reluctance to adopt new methods often hampers progress and means contractors are unable to take advantage of time or cost-efficiencies – at a time when it is more important than ever to facilitate savings.
Complex systems, greater pressure
With evolving building regulations and changing building types, effective drainage systems in tall buildings are becoming increasingly challenging to deliver. The pressure is on to design complex piping systems on budget and on time, all within the context of macro challenges such as enhanced safety regulations and rising output prices.
Assembling these systems on site using loose piping products requires skilled labour and specialist tooling. In many cases, it also needs storage locations on site to house the fittings and pipes required to build complex systems that can span hundreds of metres in tall buildings. However, there is a more effective solution; one that can deliver a lower project cost while improving the speed and reliability of installations.
Prefabricated drainage – an effective solution
By taking advantage of Geberit's prefabricated drainage service, contractors can benefit from cost savings, using a proven service with demonstrable results. Unfortunately, many contractors are still using loose products, which does not enable them to unlock the benefits of off-site prefabrication.
The process is simple: Geberit's dedicated team provide a quote based on specific project requirements, before preparing detailed stack drawings for approval. Once signed off, the prefabrication team will manage the process of ordering parts and assembly of bespoke stacks to the agreed design. Completed stacks are delivered to site as required, ready to install and in line with the overall build schedule. All the site team needs to do is fit the assembled stacks with their appropriate connections.
Using a prefabricated drainage service may cost more up front than purchasing loose products to assemble stacks on site. However, this does not account for cost savings throughout the project because prefabricated stacks will save on labour, storage, handling and tooling costs. In almost every case, using prefabricated drainage stacks will be cheaper when comparing total project costs – and that is not the only advantage.
Delivering benefits
In fact, the benefits soon start stacking up for complex projects, particularly on tall buildings – which are increasingly common in the residential property mix. More than 250,000 new apartments have been built in the UK since 2015 and there are 525 tall buildings (of 20 storeys or more) expected in London alone, according to research by Knight Frank and NLA.
In addition to the project cost savings, prefabricated drainage stacks enable quicker installation for complex projects and simplified final testing on site because stacks are air tested before delivery. It also allows a reduction in staff training requirements and fewer people on site, fewer deliveries which can support project sustainability, and less waste on site. With no need for a hot works permit on site, contractors can also reduce the need for safety equipment, and lower insurance premiums.
This collaborative approach between the manufacturer or service provider and the contractor helps to overcome challenges through innovative designs and on-time deliveries. Prefabricated drainage is the sensible choice for complex tall buildings, providing a fuss-free solution that improves efficiency without compromising on project cost or quality.
Geberit has released a helpful guide to prefabricated drainage, detailing the benefits and the considerations for the entire specification chain.
Download Right First Time  (, 3.4 MB)
Antony Corbett is a product applications engineer at Geberit.
Press enquiries
WAA Chosen
Wrens Court
58 Victoria Road
Sutton Coldfield
West Midlands
B72 1SY
Email: geberit@waachosen.co.uk
Tel: 0121 321 1411
For urgent press enquiries only please contact:
Jo Medlicott: 07890 037651