Clerkenwell Design Week Our Top Five 22nd May 2019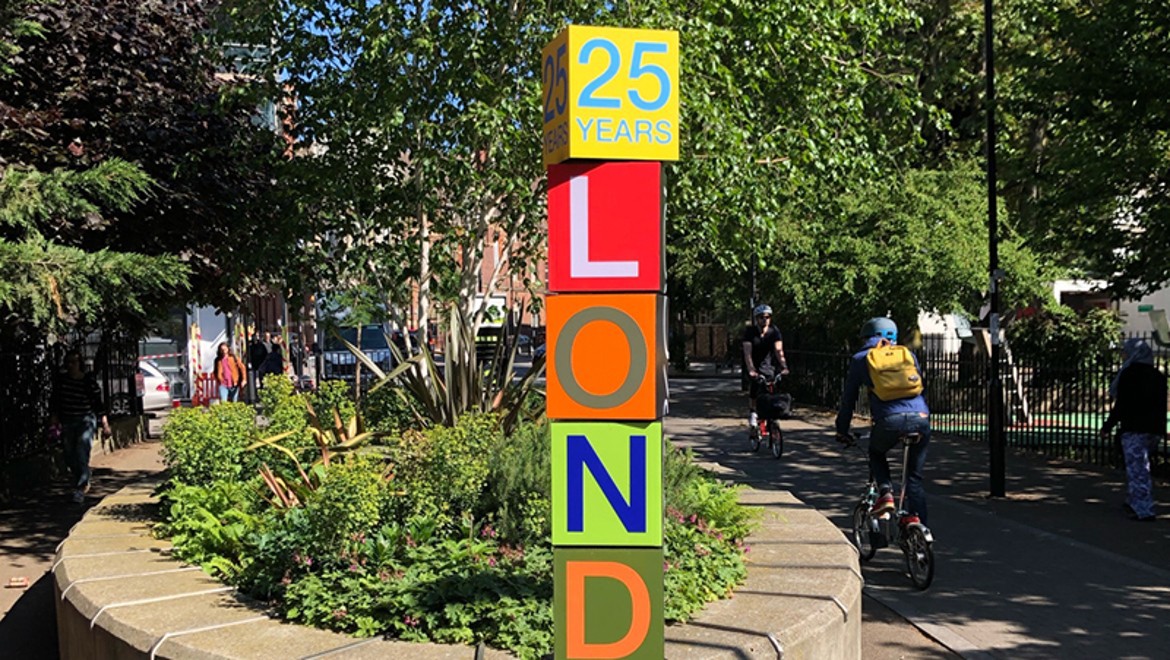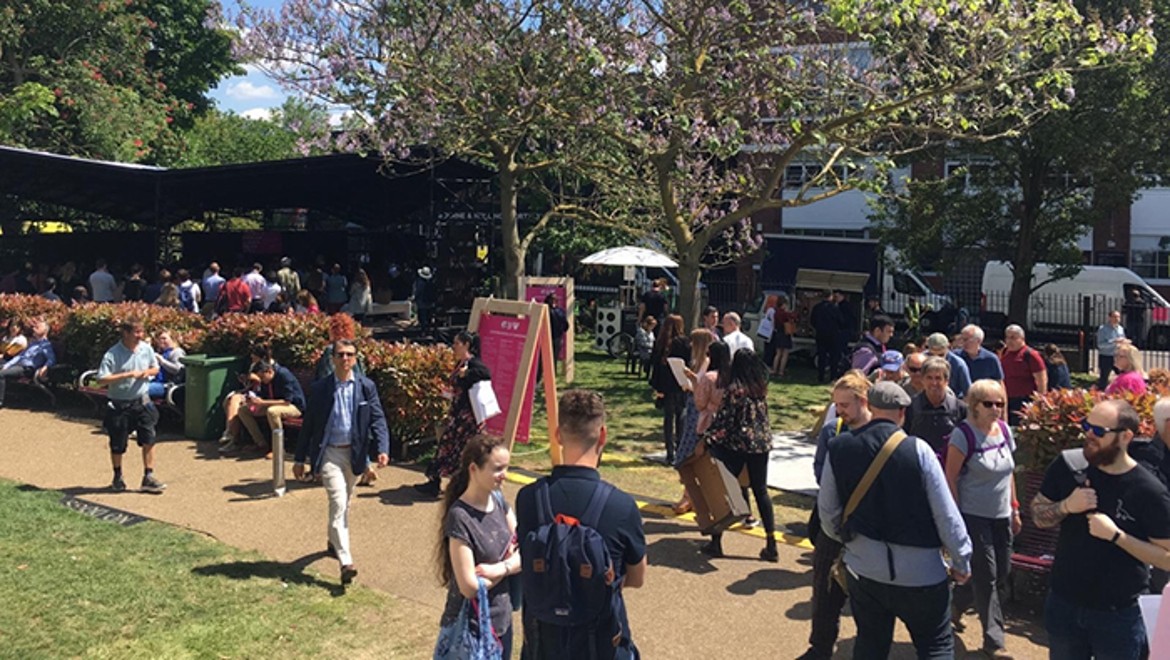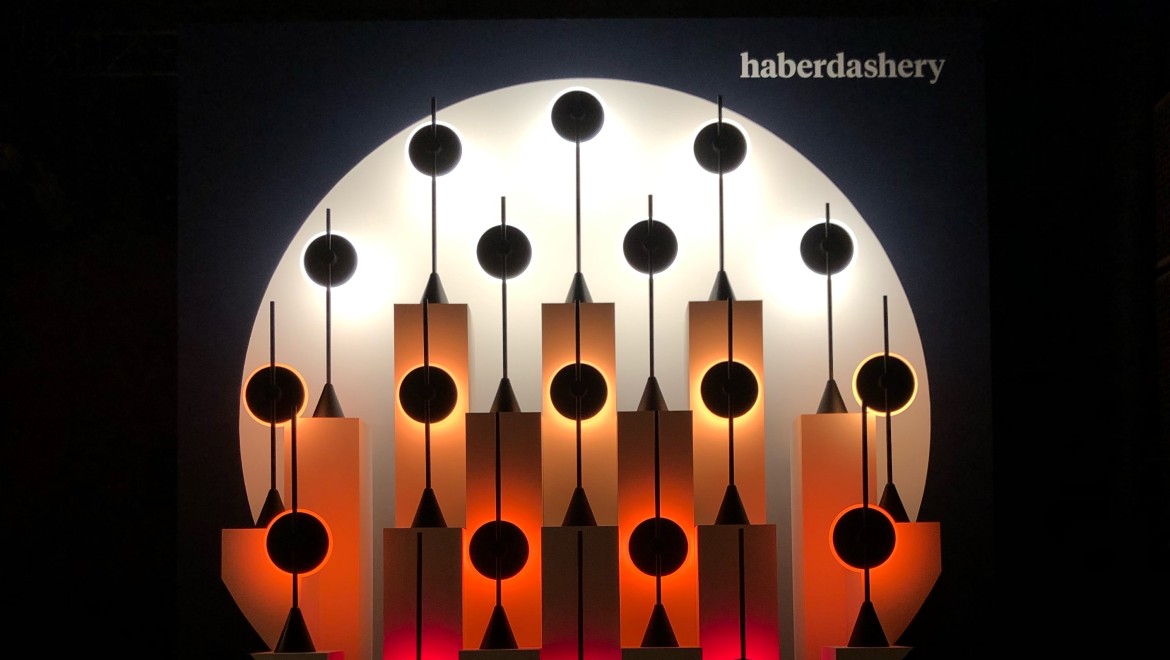 Now in its tenth year, Clerkenwell Design Week continues to position itself amongst the very best in international design hubs. For three days, the east London district sets the stage for a whirlwind of new and experimental ideas, where the integration of creative thinking and design is free flowing.
Now a highlight of the contemporary London event and social calendar, this year's festival is living up to its esteemed billing, with showrooms, exhibitions and street spectacles well underway.
On arrival, a pink path directs you along the EC1 pavements, passing through a clutch of venerable venues, eclectic street graphics and stylish, avant-garde installations.
From The House of Detention to Fabric Nightclub, the path is buzzing with demonstrations, workshops and topic-led events that showcase a curated mix of leading brands and emerging talent – covering furniture, lighting, surface, accessory and product design from across the world. Not forgetting the parties spilling out on to the streets.
Here are five stand out events at this years festival:
A feast for the visual sense: Tile making workshop with Karo Istanbul
Not a fan of the tiles in your bathroom? Fear not. A quick trip to the tile making workshop will have you sprucing up your old or outdated tiles in no time. Karo Istanbul's free interactive workshop welcomes visitors to design cement tiles, teaching the craft of painting mesmerising patterns in the Turkish style to take home and keep.
Taken aback by the mind-clearing benefits of ceramic arts, you are put in a zen like state as you gradually become a dab hand at painting cobalt blue and turquoise patterns. Before long, you realise the true artistic capability of Turkish handicrafts – not surprising from a country that connects two continents and boasts layer upon layer of history, culture and art.
From the hallway floor to the kitchen splash-back, the creative possibilities of Turkish tile design can give free rein for those looking to generate bespoke spaces that draw attention and provide a real feast for the visual sense.
Light it up!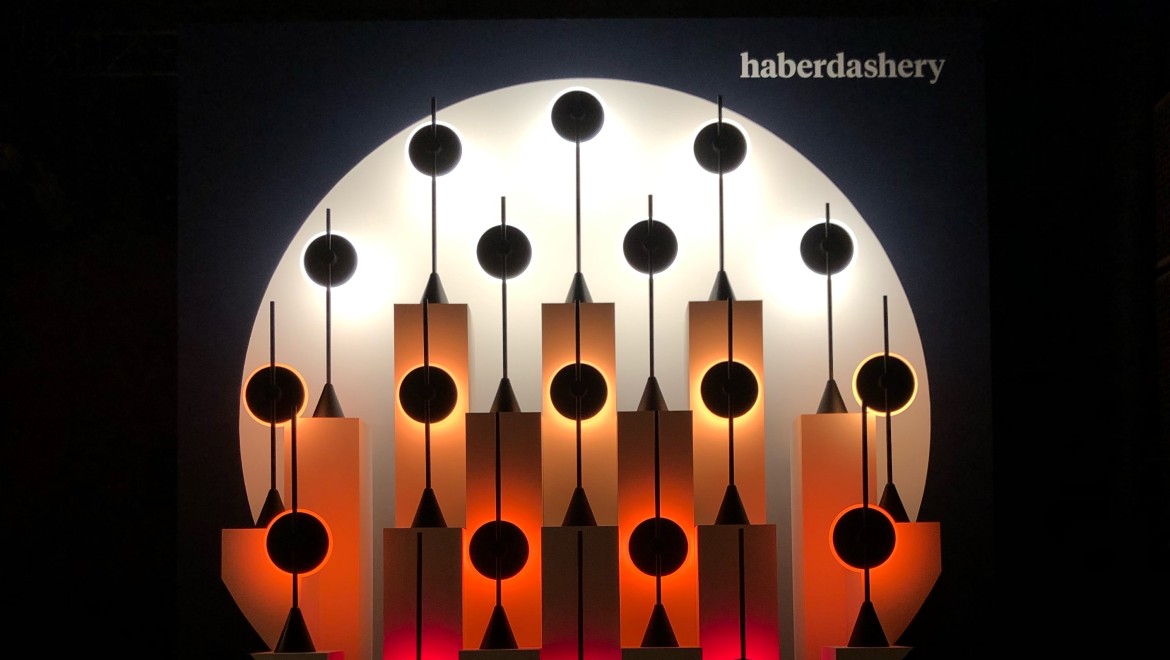 Back by popular demand, another 'must visit' is Farringdon's legendary nightclub Fabric which played host to a number of top international lighting brands. Rich with luminaires and a wide range of differing commissions, the area is packed with talented designers who use a variety of techniques, materials, processes and finishes to illuminate the Victorian brick vaults.
One prominent feature is the 'Dawn till Dusk' lamp exhibit by east London design studio, Haberdashery. Much like Geberit's orientation lighting, Haberdashery have created a lighting solution which supports the sensory experience within a space. Haberdashery's floor and table lamps change colour to resemble the rising and setting of the sun, transitioning from a low-intensity red hue, through orange and warm white, to a bright white light designed to emulate the midday sun.
Interestingly, the lamps are thought to help support the human circadian rhythm – a gentle warm light can be used for waking up, a bright light for focus, and the orange and red hues can be used to unwind, relax and go to sleep in the evenings.
Defeating the decibel – Svensson
The Order of St. John saw its majestic Church, Crypt and Cloister garden filled with fine craftsmanship and high glamour, showcasing prestigious luxury interiors throughout the venue.
As any designer knows, some environments bring challenging noise levels. Whether it's a hotel room or a residential block, creating an effective soundscape is key a component to orchestrating healthier and more peaceful surroundings. One company that share this view is Svensson, who have created a sound absorbing curtain which combines as an attractive interior design feature. The curtain reduces reverberation, filtering out any unwanted sounds, giving the occupant a greater capacity to relax and focus in a quieter environment.
Biophilia in the workplace – Creatif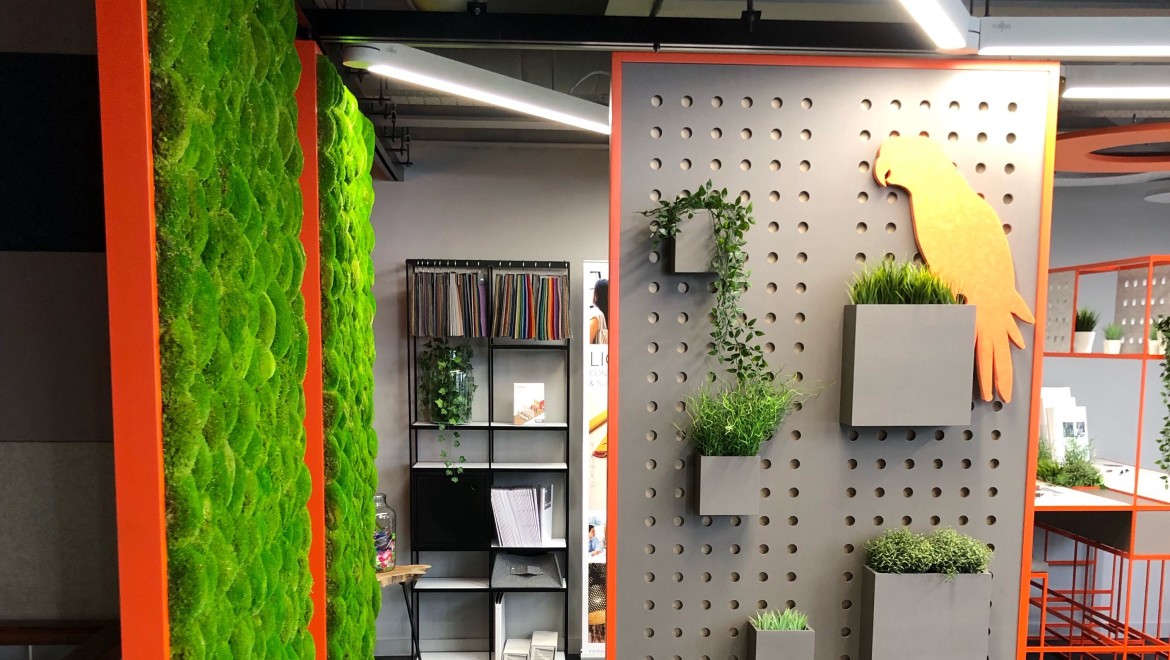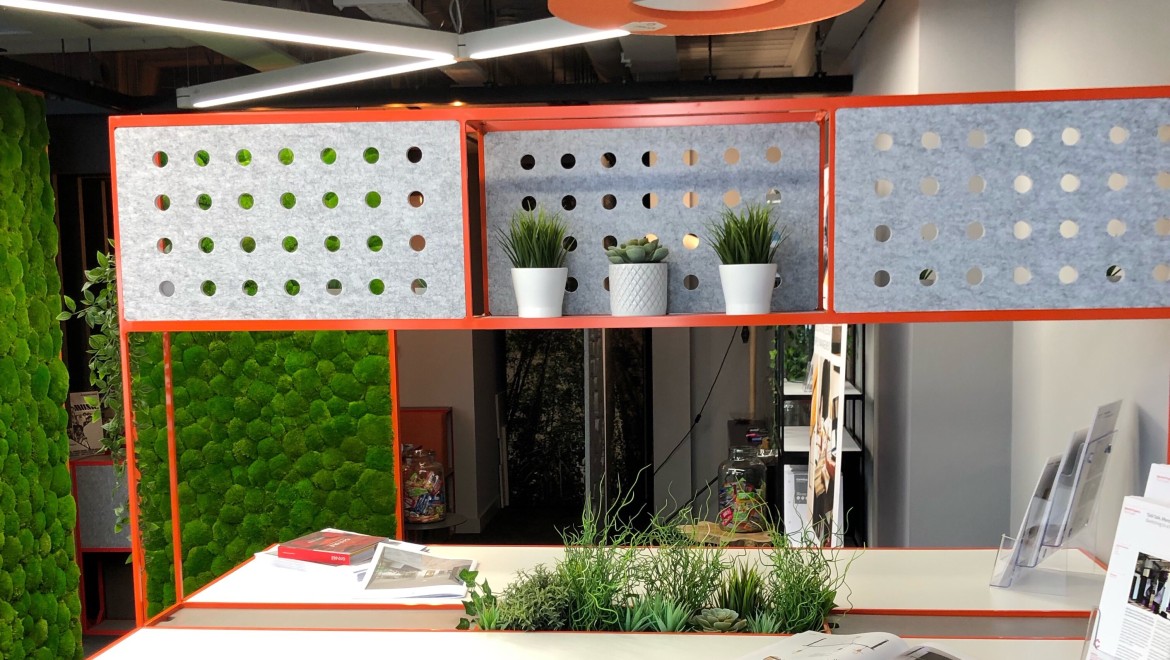 An unescapable trend at this year's Clerkenwell Design Week is wellness and biophilic design – and with good reason. Modern interiors across all sectors – from retail to education, office to healthcare – are beginning to prominently feature biophilic elements. Not just because we like to look at plants and natural elements, but because a true biophilic space provides a tangible link to the outside world, reduces stress, aids recuperation and boosts productivity, cognitive function and creativity.
One showroom that really took these elements to another level was curated by office interiors specialist, Creatif. Through carefully planned design features and the incorporation of many natural textures and colours, their showroom space was rich in sensory stimuli, even incorporating a moss wall!
Conversations at Clerkenwell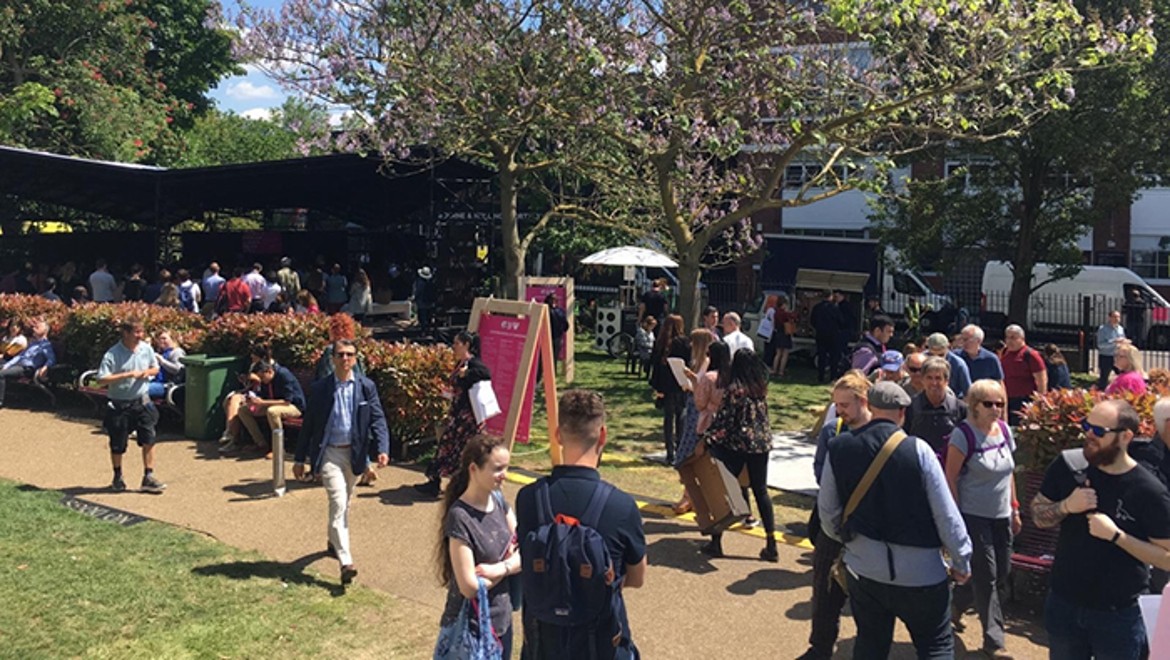 As part of Clerkenwell Design Week's live programme, Conversations at Clerkenwell 2019 has been delivering even more in-depth dialogue with established and new design talent, industry leaders, journalists and institutes, across a 3-day programme of talks. Some key discussions this year include:
Is technology overstimulating the senses: In this panel discussion, speakers from the worlds of design, technology and psychology will look at our reliance on our devices, ask how we can better adapt to the digital realm, and look at where design fits in.
Material matters live: Material Matters is the new podcast from the British design writer and critic Grant Gibson. Over the course of a 30 minute interview, the former Blueprint and Crafts editor chats with different designers, artists and makers about their relationship to a particular material or technique with which they're intrinsically linked.
Press enquiries
WAA Chosen
Wrens Court
58 Victoria Road
Sutton Coldfield
West Midlands
B72 1SY
Email: geberit@waachosen.co.uk
Tel: 0121 321 1411
For urgent press enquiries only please contact:
Jo Medlicott: 07890 037651