Lifting the lid on technology …
How can we embrace innovation and design in the washroom?
In our ever-changing world, it's never been more important to embrace innovation in design. And, when it comes to the washroom space, technology can play a huge role in enhancing hygiene and wellbeing, as well as creating an aspirational and inspirational space. Yet, in our 'always-on' world it's important that we're mindful to choose products that improve our quality of life, rather than add to the often-overwhelming bombardment from technology. Here, Sophie Weston, Channel Marketing Manager at Geberit, 'Lifts the Lid' on four technological innovations that have been developed by Geberit to not only look good, but also make life significantly easier and more enjoyable.
Technology that offers enhanced bathroom hygiene
These last few months have naturally seen a huge focus on hygiene and, of course, technology can play a vital role in maximising this in the bathroom space. But at Geberit, we were seeing a shift towards this long before the impact of Covid-19 was felt across the globe. Changing households, such as the rise in multi-generational living, had already helped fuel growth in demand for hygienically-optimised solutions in the bathroom – and this influence should not be underestimated when considering future bathroom design. The Office for National Statistics, for instance, suggests that households with three generations living together had risen from 325,000 in 2001 to 419,000 in 2013 and in 2019 it reported a 46% increase in the number of young people aged 20-34 living with their parents.
This, together with a growing awareness of hygiene, is likely to contribute to the continued growth of infra-red and touchless technology in bathroom design. Infra-red wall-mounted taps, such as Geberit's Brenta and Piave products, incorporate sensors which maximise the touch-free washroom experience. Likewise, touchless WC flush controls, such as Geberit's Sigma80 and Sigma10, uses the same technology to flush the toilet immediately after use.
Similarly, in public washroom spaces, Geberit's urinal systems operate a water-saving dynamic flush function, making it ideal for heavy-footfall washrooms. Flushing time is decreased when user frequency increases and flow rate can also be reduced by changing the duration of the flush.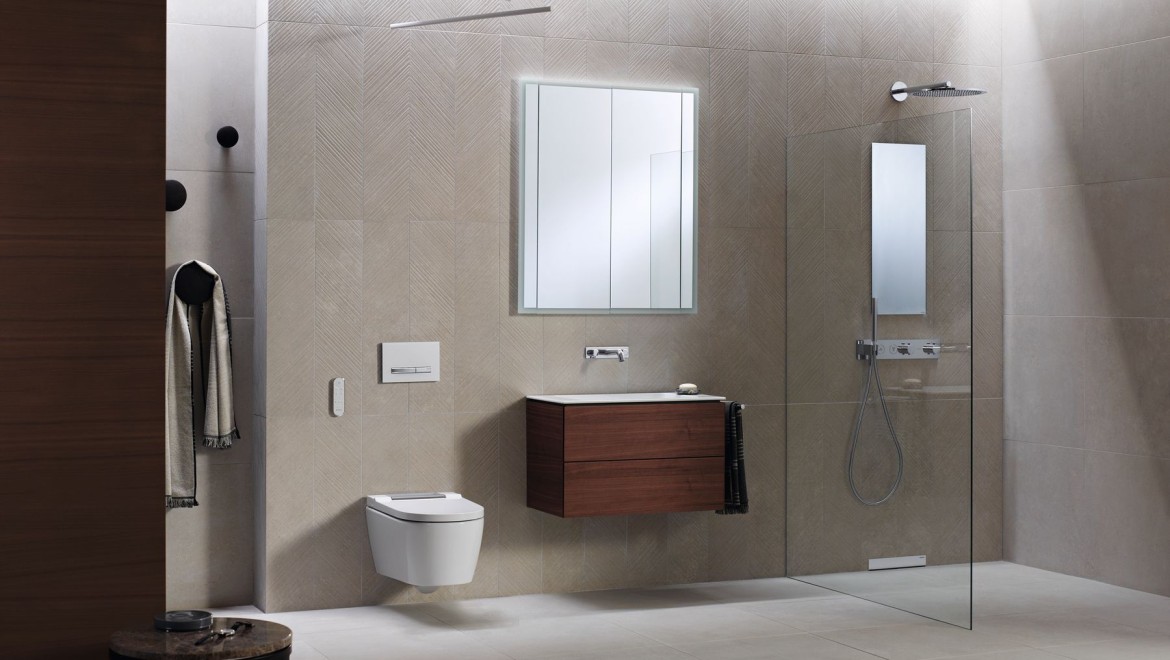 Technology that paves the way for improved wellbeing
Indeed, this rise in multi-generational living is also likely to see greater demand for shower toilets, which brings the very latest in smart technology to the bathroom and paves the way for washing with water.
At the touch of a button, the shower toilet's integrated spray function provides users with a fresh-out-of-the-shower feeling, transforming the bathroom experience. Geberit's AquaClean range uses WhirlSpray technology to provide a gentle oscillating spray with immediately warm water and allows users to adjust everything from water pressure and temperature to the position of the spray arm, making a shower toilet the perfect addition for busy, multi-generational bathrooms. The Geberit Service App, meanwhile, allows housekeeping and engineering teams in commercial premises or hotels to access reports from the electronic control of the shower toilets.
Geberit's shower toilets range also include a host of clever cutting-edge features including odour extraction, orientation lighting and automatic heated seating. Each feature has been carefully designed to improve the user's experience and enhance wellbeing but, crucially, ensures that the bathroom is future-proofed for years to come.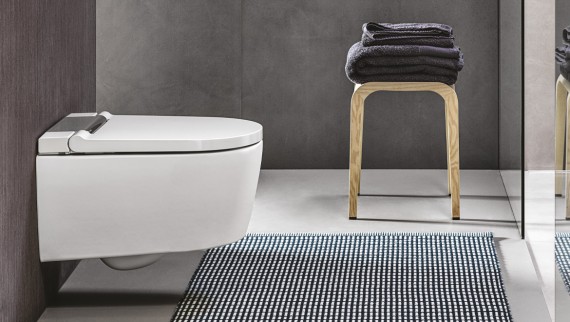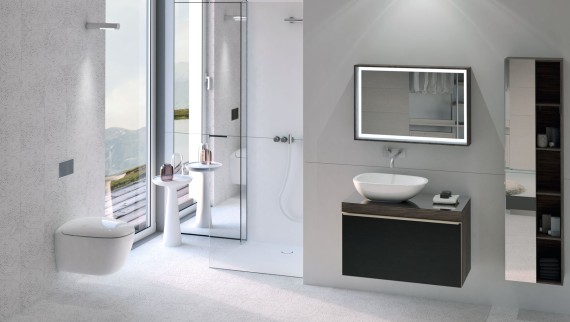 Technology that delivers sound insulation
Acoustics is one of Geberit's ten core research areas and this includes finding ways to achieve better sound insulations through sanitary technology. At the heart of this work is Geberit's unique building technology and acoustics laboratory – a four storey building where virtually any construction situation can be recorded using state-of-the-art measurement technology. As a result, all of Geberit's products and technological innovations are designed to meet exacting acoustic standards.
We carried out research in 2020 to establish the impact of unwanted internal noise in the home and our YouGov survey of 2,000 adults showed that bathroom noise was a particular issue for many of us, with one in four of us (28%) regularly disturbed by bathroom sounds at night or when trying to relax. Waste water was a major culprit, with one in five (19%) regularly disturbed by flushing toilets, running taps or pipe and drains.
There are, of course, products available in the UK market to mitigate the impact of such noise. Sound optimised drainage piping, such as Geberit's Silent-db20, can reduce noise transfer from flushing water, washbasins or showers. Likewise, wall-hung toilets with concealed cisterns and pre-wall frames such as Geberit Duofix decouple from the construction, preventing noise from travelling down the wall and through the floor.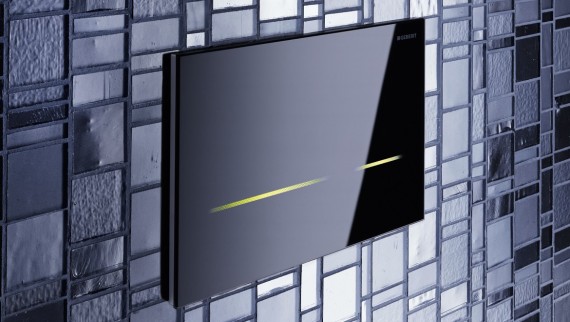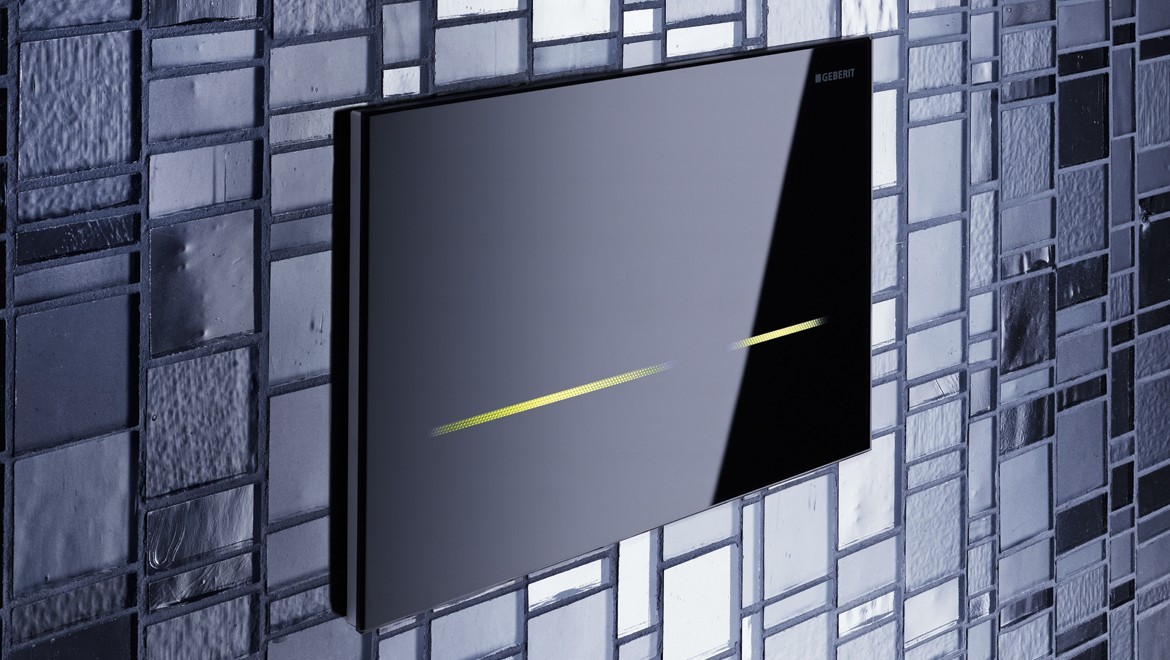 Technology that creates a wealth of design possibilities
Technology and innovation can come in many different forms. Part of Geberit's newly named Aspire Collection, the Geberit ONE range offers a wealth of design possibilities to optimise both user experience and available space. Billed as 'a beacon for innovation in the bathroom,' Geberit ONE combines our sanitary technology expertise with our flair for design to offer a pioneering, comprehensive and fully integrated solution for the whole bathroom.
In conventional bathroom construction, the wall is seen as a border with the ceramic sanitary appliance in front and the installation technology behind. In contrast, Geberit ONE follows a different approach. A pure pre-wall construction, it integrates sanitary technology behind the wall to generate more space and additional storage. The wall becomes an integral part of the washbasin, a practical niche in the shower or a cabinet behind the mirror. The Geberit ONE system also allows for easy adjustment of a toilet's height on the pre-wall mount.