Small floor plan? So what?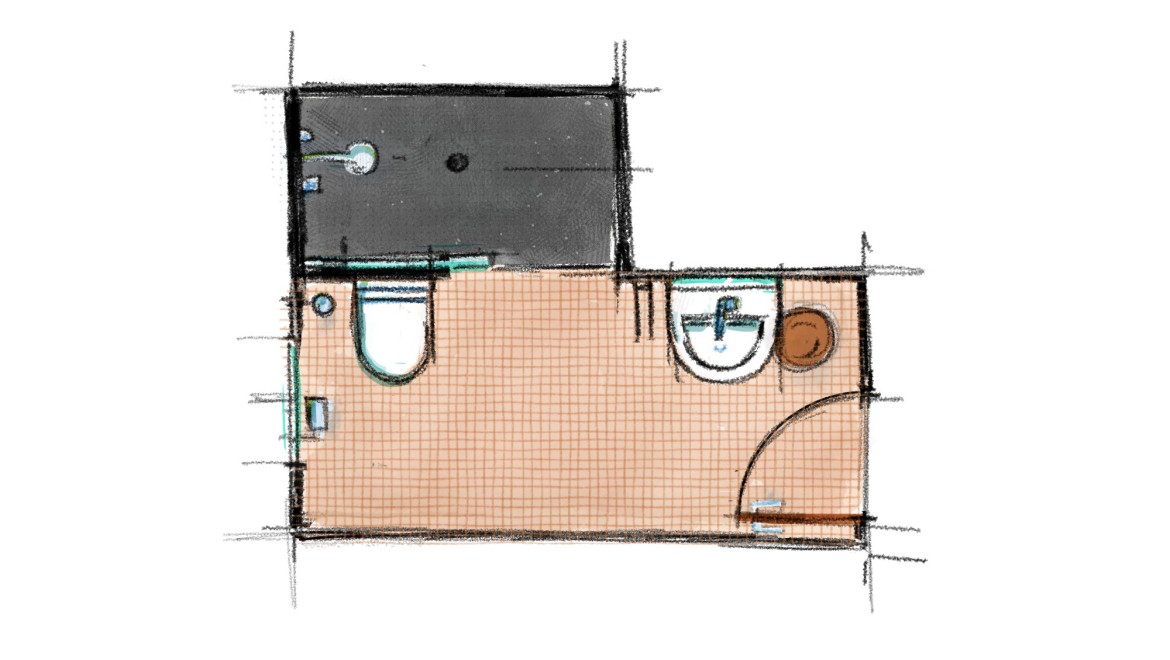 Studies show that the bathroom is one of people's favourite places for switching off and recharging their batteries. However, they also say that the average bathroom has a floor area of not quite 7 square metres. That means there's not much space for the bare essentials, let alone a place for feeling at ease. Does that mean you have to bid farewell to hopes of a dream bathroom? Not necessarily. Even though your own bathroom may fall short of the dimensions of the bathroom landscapes shown in glossy magazines, there are always ways and means of creating a sense of spaciousness and comfort.
The trick is to reduce the solely functional elements to a minimum and to conceal things such as the cistern, trap and the like. This is achieved by using half or room-height installation walls that not only hide the technology but also serve as room dividers, providing an uncluttered look and creating a certain added sense of comfort. For example, it is possible to design a comfortable sanitary unit in which to relax even when space is at a premium. No space is lost; on the contrary, a wall-hung WC is mounted on the front side, resulting in a particularly pleasing look.
Added value to you Get inspiration for your new bathroom
Inspiration tool

Discover ideas and functions in the modern bathroom and choose what you like and what is important to you. In just a few steps, you can bring together the elements of your dream bathroom.
Contact us

If you have any questions, simply fill out the contact form.
Newsletter

Our newsletter will provide you with insights and tips on how your bathroom can simplify your day-to-day life.
Always staying up to date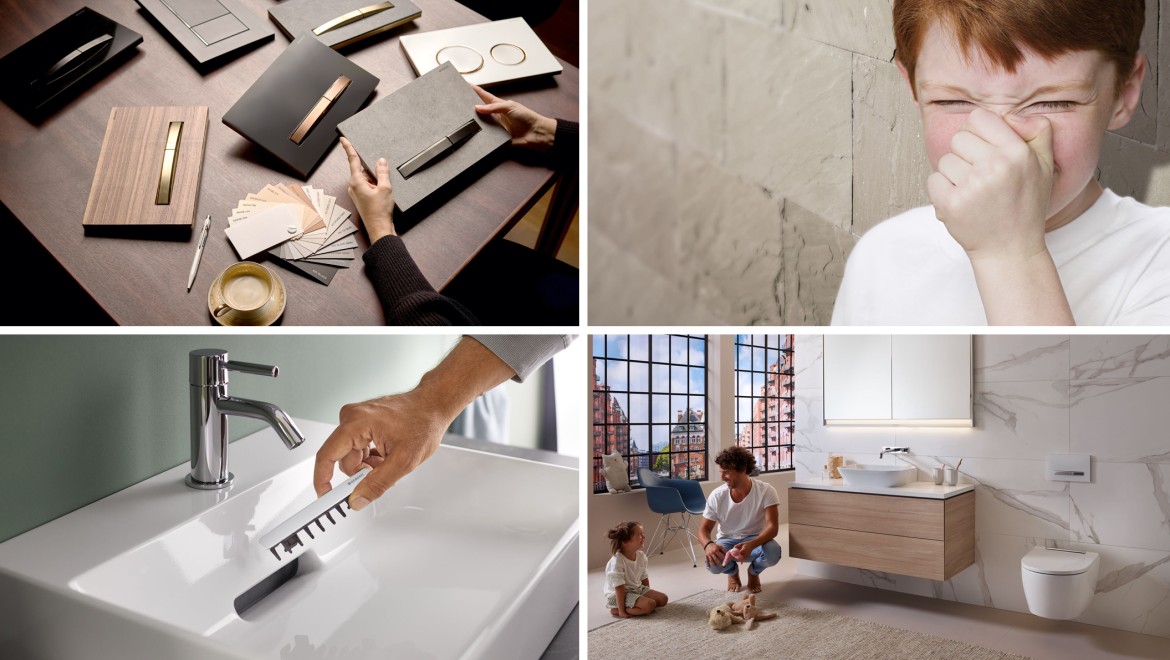 Subscribe to our newsletter and don't miss out on any news, events or tips for the bathroom. Stay up to date with the latest products, important dates for your calendar and more information on cleanliness, optimisation of space, comfort, design, user-friendliness and accessibility in the bathroom.
Which bathroom is the right one for you?