Open showers – a hint of paradise
Floor-even showers are gaining popularity thanks to their elegant look and the generous sense of space they create. To make sure they stay practical and convenient, however, there are certain things to consider during the planning stage.
As the name suggests, there's no need to step over a threshold or open a door when entering a floor-even shower. This means you can simply wind your way sleepily into it first thing in the morning without the risk of tripping over anything, then enjoy the sensation of gentle water jets from the spray nozzles waking you up. Ideally, the access point to the shower area should be at least 60 cm wide and the shower area itself should measure at least 90 cm x 90 cm: the larger, the better.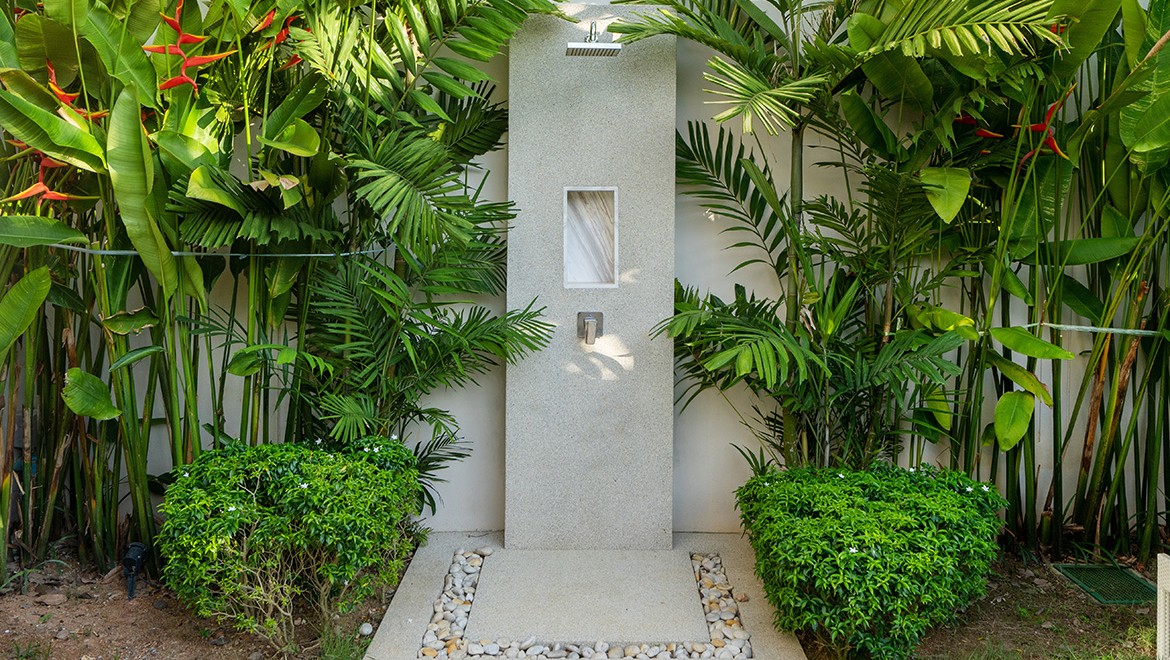 Don't forget the partition wall
It's always amazing just how far water can spread out of the shower area – which is why it's so important to include a partition wall. Without it, your enjoyable shower will end with the somewhat tedious process of waiting for your bathroom floor to dry. So if you're installing a walk-in shower without a door, we recommend sizing the walk-in shower panel as generously as the room will allow. The wider this transparent partition wall is allowed to be, the bigger the area it will protect against sprays of water.
Playing it safe
The floor properties and the positioning of the drain are key considerations when planning a floor-even shower. If you've ever slipped in the shower, you'll know how important it is to have a floor surface that provides feet with a secure grip even when things get soapy and wet. Nobody likes standing on the shower drain, so we recommend positioning this as close to the wall as possible or directly behind the wall.
Particularly in family bathrooms, shampoos and other shower products can accumulate and end up lying around all over the shower area. A wall niche for storing various bottles is a practical feature for solving this problem as it keeps everything out of the way – even when the room is being cleaned.
Added value to you Get inspiration for your new bathroom
Inspiration tool

Discover ideas and functions in the modern bathroom and choose what you like and what is important to you. In just a few steps, you can bring together the elements of your dream bathroom.
Contact us

If you have any questions, simply fill out the contact form.
Newsletter

Our newsletter will provide you with insights and tips on how your bathroom can simplify your day-to-day life.
Always staying up to date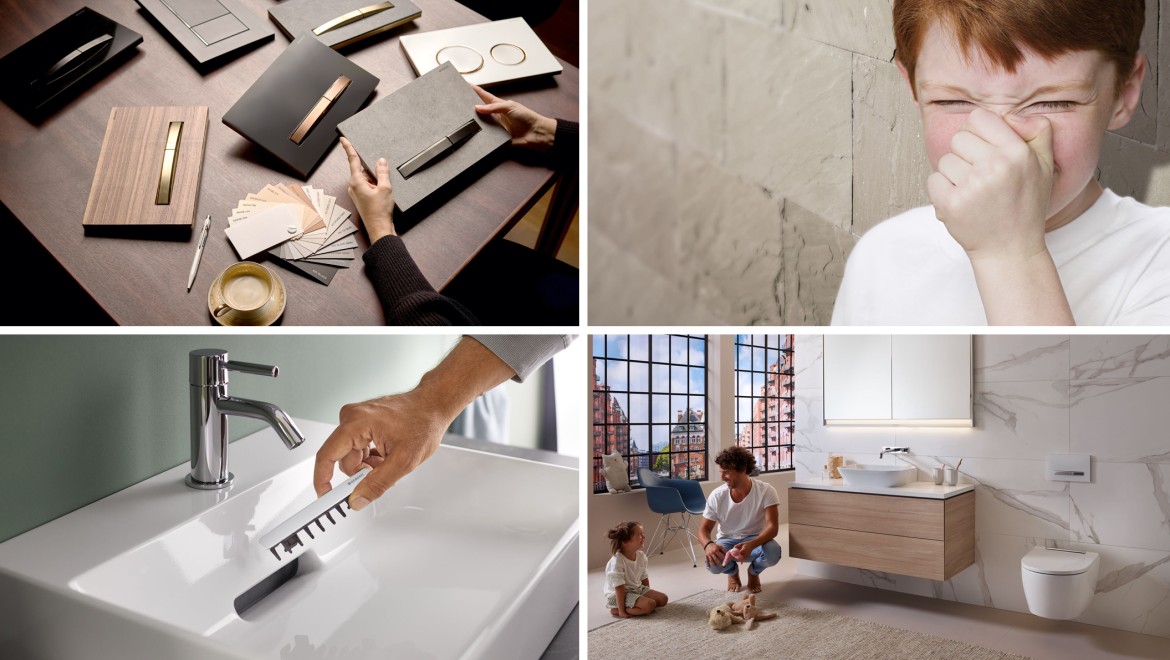 Subscribe to our newsletter and don't miss out on any news, events or tips for the bathroom. Stay up to date with the latest products, important dates for your calendar and more information on cleanliness, optimisation of space, comfort, design, user-friendliness and accessibility in the bathroom.
Which bathroom is the right one for you?