Now here's something you were not expecting
The flush plate is the first port of call in flush technology. First and foremost, it has a practical function: it actuates the flush – the big button for a stronger flush and the small button for a weaker flush – and provides easy access to the mechanics hidden behind it so that it is simple to perform maintenance and carry out repairs if necessary. But there's much more to the plate than that. Thanks to its adaptability, it adds a unique feature to every bathroom. For example:
An example of seamless integration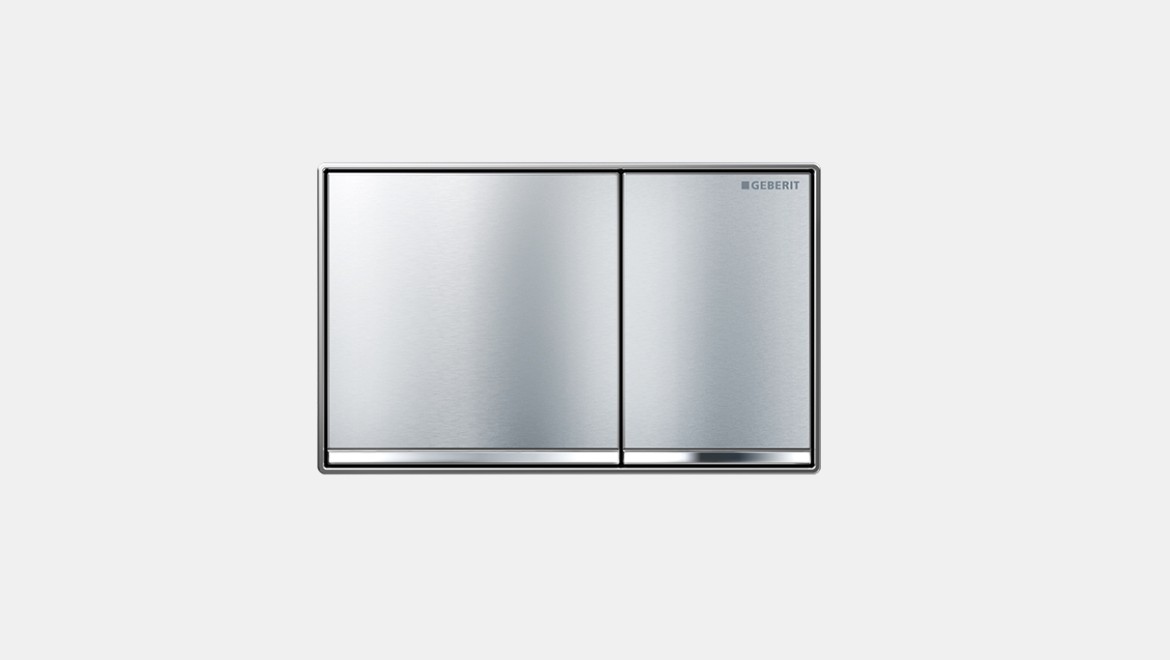 Minimalist, plain, straight – flush plates such as the Omega60 take a step back and lend the bathroom a sense of clarity and calm. In fact, the Omega60 quite literally takes a step back, as it is installed flush to the tiled wall.
Added value to you Get inspiration for your new bathroom
Inspiration tool

Discover ideas and functions in the modern bathroom and choose what you like and what is important to you. In just a few steps, you can bring together the elements of your dream bathroom.
Contact us

If you have any questions, simply fill out the contact form.
Newsletter

Our newsletter will provide you with insights and tips on how your bathroom can simplify your day-to-day life.
Always staying up to date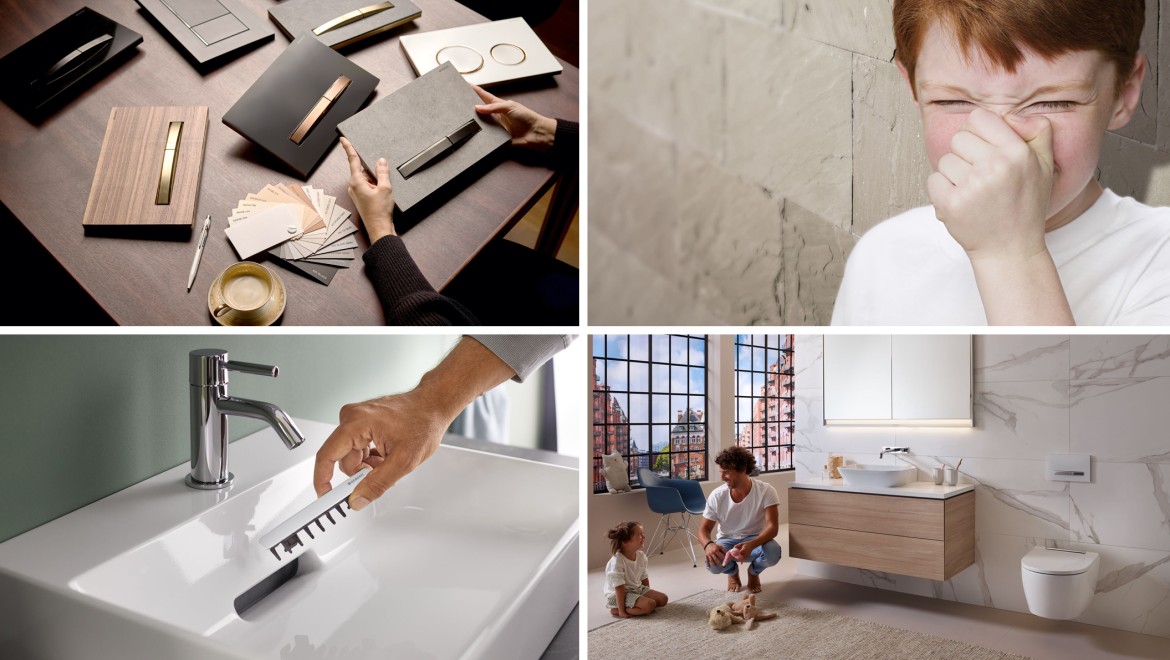 Subscribe to our newsletter and don't miss out on any news, events or tips for the bathroom. Stay up to date with the latest products, important dates for your calendar and more information on cleanliness, optimisation of space, comfort, design, user-friendliness and accessibility in the bathroom.
Which bathroom is the right one for you?