No-fuss tidying up
Caroline Bamert is an expert when it comes to tidying – so she knows what it means to let things go. For many years, she has concerned herself with tidying and decluttering, offering seminars for companies and workshops for individuals. In a short film, she explains why the bathroom is the perfect room to get started and what you need to look out for in bathroom furniture in order to avoid clutter or having too much of everything right from the start.
No looking back
For Caroline Bamert, the bathroom is not a place for sentimentality. Decoration can have a positive impact, of course. However, of much greater importance is a sense of order. An emotional connection is made with a rubber duck, not with a tube of shower gel. As a result, you don't feel very sentimental towards the items in a bathroom, and the room generally has practical storage options so that putting things away is child's play.
Added value to you Get inspiration for your new bathroom
Inspiration tool

Discover ideas and functions in the modern bathroom and choose what you like and what is important to you. In just a few steps, you can bring together the elements of your dream bathroom.
Contact us

If you have any questions, simply fill out the contact form.
Newsletter

Our newsletter will provide you with insights and tips on how your bathroom can simplify your day-to-day life.
Always staying up to date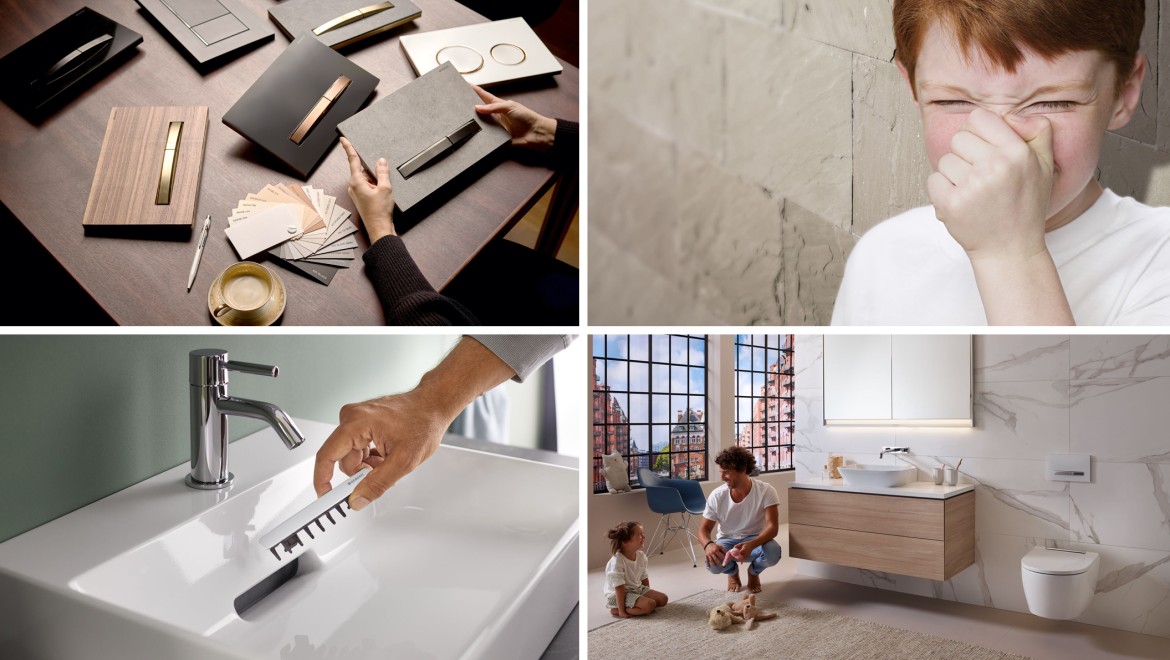 Subscribe to our newsletter and don't miss out on any news, events or tips for the bathroom. Stay up to date with the latest products, important dates for your calendar and more information on cleanliness, optimisation of space, comfort, design, user-friendliness and accessibility in the bathroom.
Which bathroom is the right one for you?