Four tips for more luxury in the bathroom
Our work lives and private lives are dominated by stress, and we're always in a hurry. During one meeting we'll already be organising the next, and if we sit down to watch a film in the evening we'll be scrolling through our Instagram feeds at the same time. It's high time we took some time out, and where better to do that than in the relaxed atmosphere of the bathroom?
Tip no. 1: High-quality bathroom furniture
A high-quality, visually appealing bathroom design provides the basis for a comfortable atmosphere. If all the details are right, the bathroom interior will ensure you start your day right and enjoy coming home in the evening. Attractive storage solutions offer maximum convenience and transform even small bathrooms into an oasis of well-being.
All Geberit bathroom series at a glance
Tip no. 2: The shower toilet
A toilet is a commonplace object that we use every day without thinking about it. A shower toilet,however, is much more than your average utility item, as it offers a totally new feeling of freshness and cleanliness, among other benefits. It makes every trip to the toilet a valued opportunity for a moment of well-being.
Tip no. 3: Heatable mirrors
Imagine for a moment that you've just stepped out of a lovely hot shower in the morning and are standing at the washbasin to shave or apply your make-up, but the mirror has steamed up. You could clear it with a hairdryer or wipe it clean, but that takes time and effort. If you want to stop your mirror from steaming up when you take a shower, you need a heatable bathroom mirror.
Tip no. 4: Accessories
An atmospheric ambience in the bathroom can be conjured up with just a few touches: candlelight, pleasant scents, soft sounds, or flowers and plants transform your bathroom into an evocative space for well-being.
Added value to you Get inspiration for your new bathroom
Inspiration tool

Discover ideas and functions in the modern bathroom and choose what you like and what is important to you. In just a few steps, you can bring together the elements of your dream bathroom.
Contact us

If you have any questions, simply fill out the contact form.
Newsletter

Our newsletter will provide you with insights and tips on how your bathroom can simplify your day-to-day life.
Always staying up to date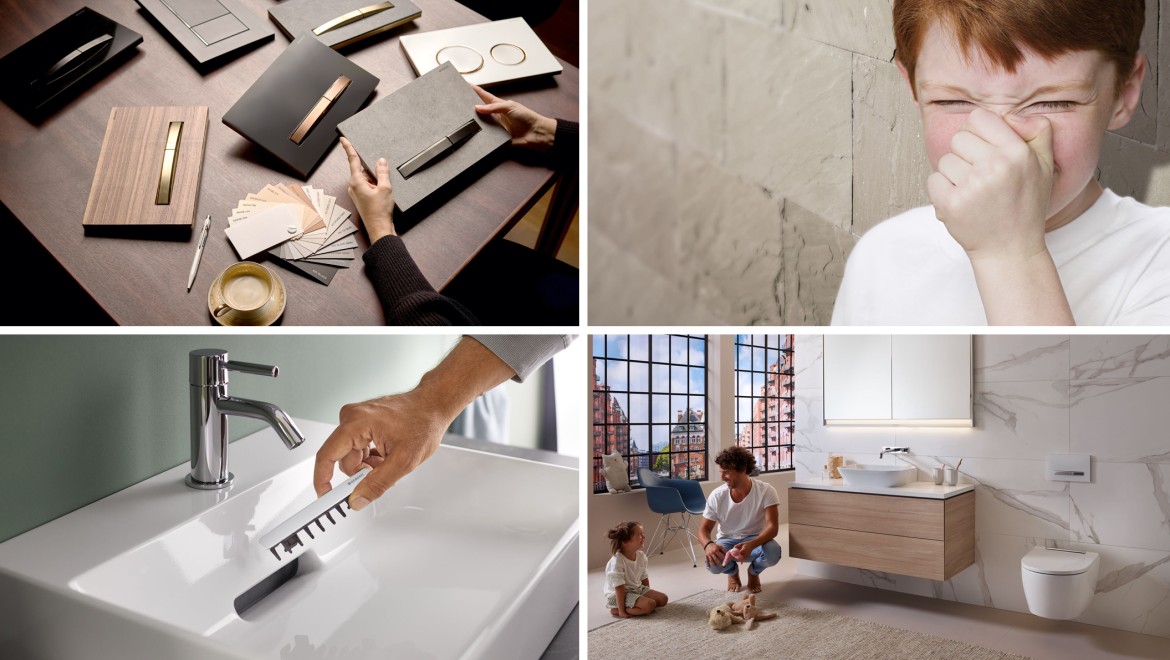 Subscribe to our newsletter and don't miss out on any news, events or tips for the bathroom. Stay up to date with the latest products, important dates for your calendar and more information on cleanliness, optimisation of space, comfort, design, user-friendliness and accessibility in the bathroom.
Which bathroom is the right one for you?