Less rubbish in the bathroom
Europeans generate an average of 480 kilograms of rubbish per year. However, the good news is that 47% of rubbish gets recycled or composted, and this figure is set to rise (source: euronews.com). Even though more and more rubbish can be reused, the goal is to reduce the amount of rubbish produced per person. Below are five tips for producing less rubbish in your Geberit bathroom.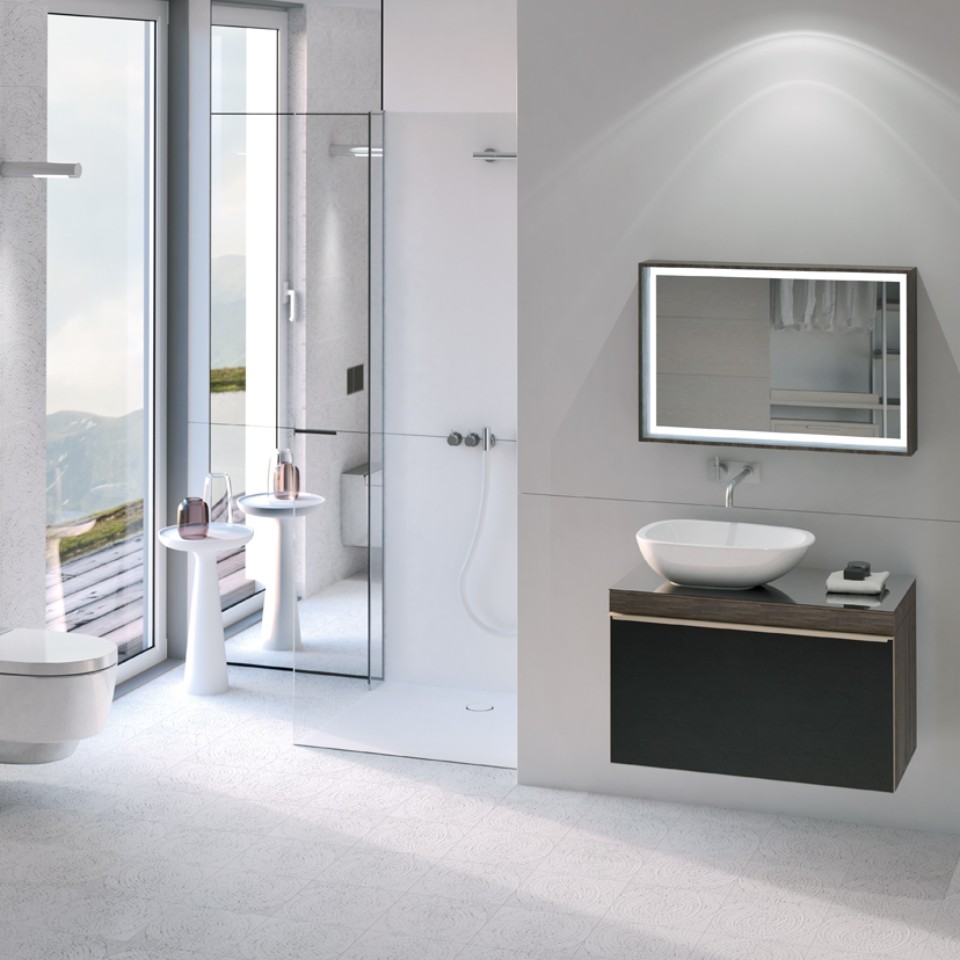 Please choose an information button in the image
Anyone wanting to avoid waste in the bathroom should consider the following points, among others:
What do I really need in the bathroom? Not everything touted in the adverts ends up being a good purchase. In fact, you can even make some of the items yourself. Home-made soaps, for example, are very much in fashion at the moment and are easy to make.
What are the alternatives for reducing the use of classic toiletries for women, such as tampons and sanitary towels?
Maybe a shower toilet is worth thinking about? In addition to

added comfort when visiting the toilet

, toilet paper can also be saved.
Added value to you Get inspiration for your new bathroom
Inspiration tool

Discover ideas and functions in the modern bathroom and choose what you like and what is important to you. In just a few steps, you can bring together the elements of your dream bathroom.
Contact us

If you have any questions, simply fill out the contact form.
Newsletter

Our newsletter will provide you with insights and tips on how your bathroom can simplify your day-to-day life.
Always staying up to date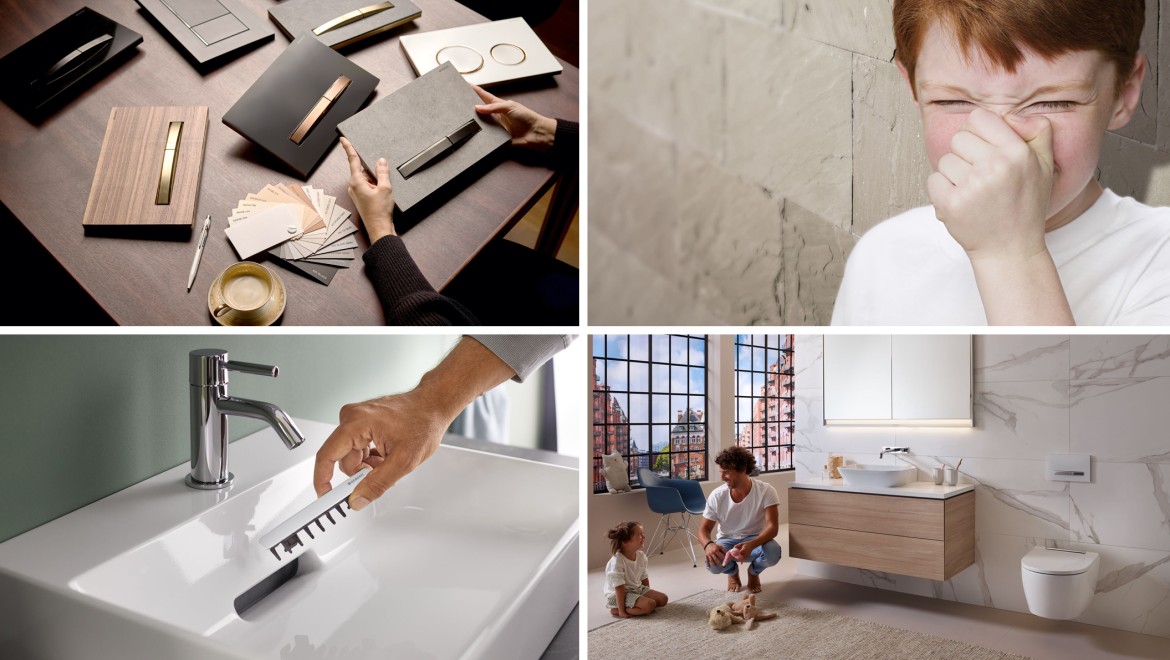 Subscribe to our newsletter and don't miss out on any news, events or tips for the bathroom. Stay up to date with the latest products, important dates for your calendar and more information on cleanliness, optimisation of space, comfort, design, user-friendliness and accessibility in the bathroom.
Which bathroom is the right one for you?