Bath or shower – what's better?
How much warm water is good for our skin? Opinions differ widely on whether it is better to take a shower or have a bath. While some swear by a bath, others are convinced that there is nothing nicer than having a shower. But what is better for Mother Nature? And what is kinder to your skin?
For the sake of the environment
If customary statistics are anything to go by, having a bath consumes up to three times more water than taking a shower. An average of 150 litres is required to fill the bath tub. Compared to this, a five-minute shower generally only consumes a maximum of 50 litres of water depending on the shower head. If you use the water sparingly, you can even get by with only 30 litres. Needless to say, this includes turning off the water while you soap yourself. In this way, taking a shower is also more economical, as having a bath is up to five times more expensive than taking a shower in terms of water and sewerage costs.
For the sake of your skin
Generally speaking, a short shower is kinder to your skin than a long bath, ignoring for a moment the effect of bath additives. If you have healthy skin, you can safely shower once a day without harming it. However, it is not a good idea to shower more than once a day, to use very hot water or to stand too long under the shower, particularly if you have a tendency towards excessively dry skin as this places unnecessary duress on the skin's natural protective layer.
Conclusion
As a rule, a brief shower is healthier for your skin and is better for the environment. However, there's no harm in occasionally taking a bath in the winter to warm yourself up. As usual, it's a question of "everything in moderation".
Added value to you Get inspiration for your new bathroom
Inspiration tool

Discover ideas and functions in the modern bathroom and choose what you like and what is important to you. In just a few steps, you can bring together the elements of your dream bathroom.
Contact us

If you have any questions, simply fill out the contact form.
Newsletter

Our newsletter will provide you with insights and tips on how your bathroom can simplify your day-to-day life.
Always staying up to date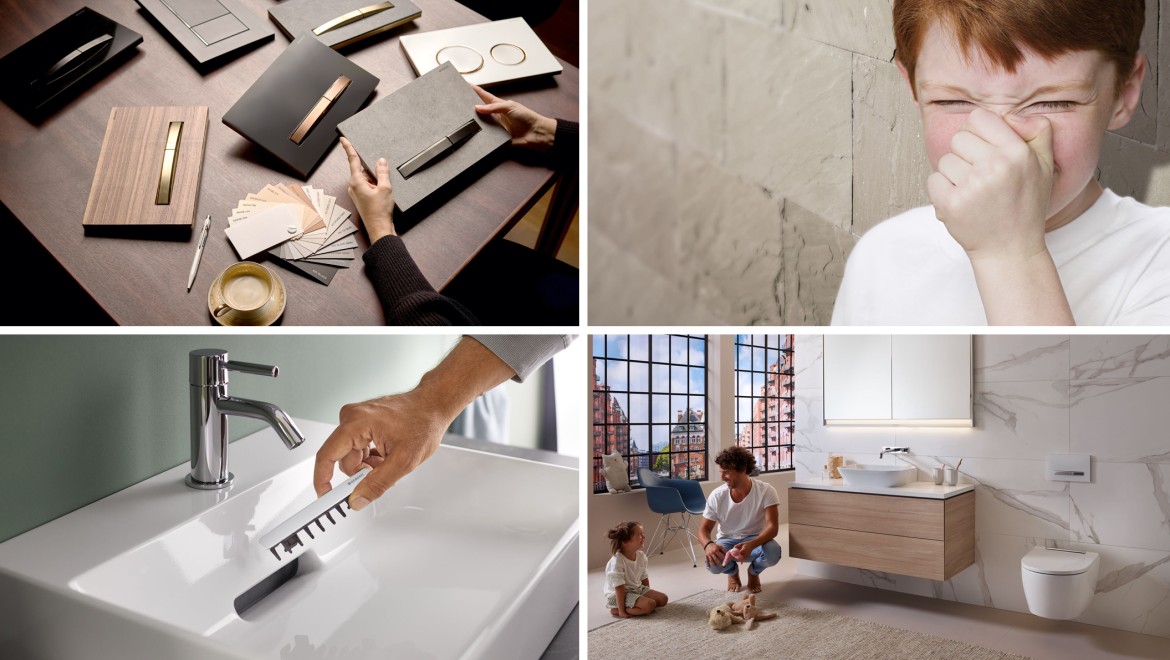 Subscribe to our newsletter and don't miss out on any news, events or tips for the bathroom. Stay up to date with the latest products, important dates for your calendar and more information on cleanliness, optimisation of space, comfort, design, user-friendliness and accessibility in the bathroom.
Which bathroom is the right one for you?